Will the Peripera Ink Airy Velvet Sticks live up to the brand's cult-fave reputation? Their Airy Velvet Tints are one of the most popular products for the ombre lips trend. Now, with these new lippies, they're promising a matte finish that feels like marshmallows on your lips. Fluffy, airy, and light? #TeamClozette Campaign Manager and P90x survivor Dhivya Latha took a crack at it and shared her observations in this review.
First impressions and packaging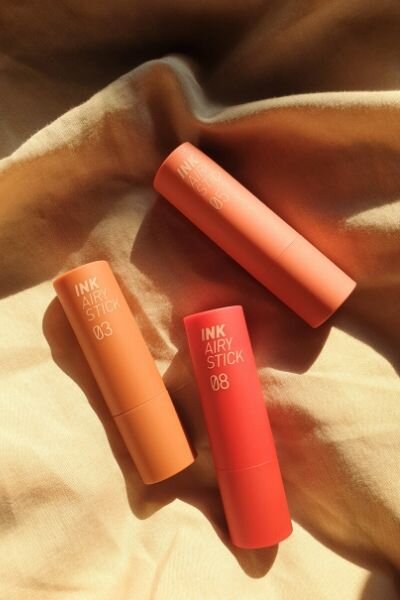 "I had zero expectations prior to using these lipsticks," Dhivya shared. As someone who doesn't use lip tints often, she had only heard of other #TeamClozette members rave about the Peripera tints. Since they're a drugstore brand (they're available on the Watsons website) their products are pretty affordable at SGD18.40/~USD12.91. But she was still hesitant to try them because she felt that they wouldn't suit her skin tone.
When she finally gave it a shot, though, Dhivya was pretty pleased about the packaging as someone who's partial to the sleek matte texture. "It was quite a nice touch since the lipstick is, indeed, matte." As for the fragrance, the lipsticks have a light, vanilla scent that reminded her of freshly baked cookies. Yum!
Usage and application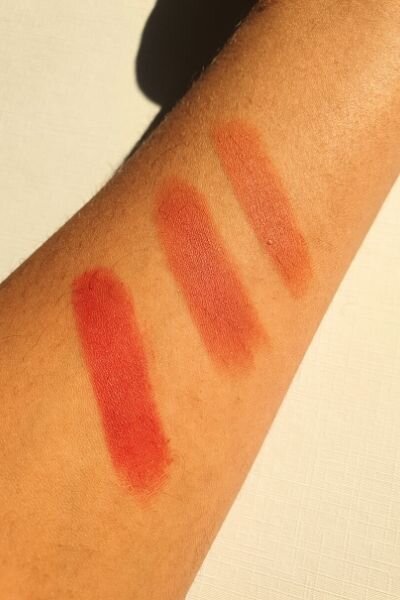 When it comes to actually using it, Dhivya noted that though the Ink Airy Velvet Sticks look like a lipstick, they applied similarly to a lip tint. She took this as a good sign since they swatched beautifully on the arm. "When I first used it on my lips I thought they were not applying well enough. However, I realised it was because my lips were super dry", she noted. After applying some lip balm, the creamy lippie glided on smoothly. She observed that they had good pigmentation — not harsh at all. It was just right.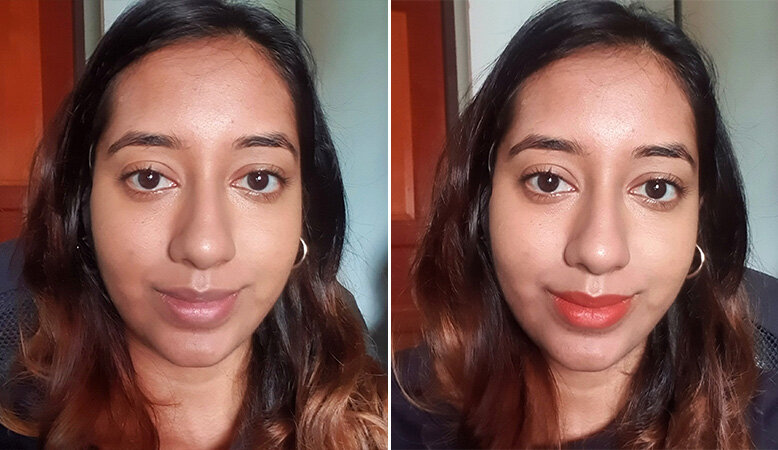 It dried down quickly and barely left any residue. It lasted for a remarkable time, she observed, but started to fade once she started eating dinner. It also came off easily when she wiped it off. Fun tip: You can build up and even out the coverage by applying two coats as Dhivya did.
Final thoughts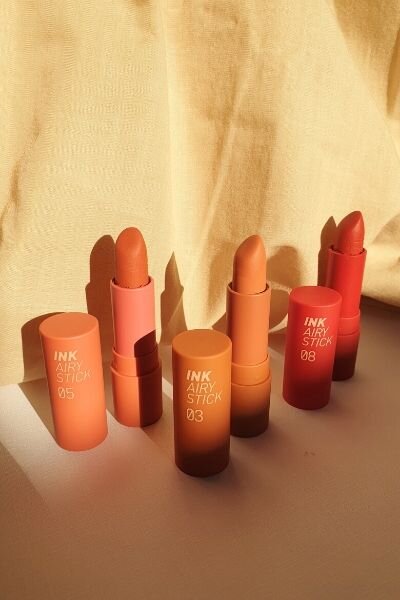 "I would definitely continue wearing them as an everyday lipstick especially the shades 05 Burnt Tangerine and 08 Warmy Red", Dhivya said. Though they could be more pigmented, the truly weightless and airy feeling on the lips is a good compromise. Because it held up to its claims of soft swash of colour, she sees herself wearing these lipsticks everywhere. "I'd wear it to work, to meetings, for dinners, for about anything really!"
Would she recommend the Peripera Ink Airy Velvet Sticks? The resounding answer is yes, especially if you're a fan of Korean makeup and lip tints. If you're just beginning to explore the world of Korean lip tints, Peripera is a good place to start. "It made me want to try more shades and not to assume that certain shades or brands might not look good on me. Best to give it a shot than none at all!"
*The product was sent as a press gift. The views and opinion of the reviewer are independent and purely editorial.

Next, read our review on the Foreo Bear facial toning device.
Comments, questions or feedback? Email us at [email protected].