The criteria for a good lipstick have evolved from two — a pretty colour that complements your skin tone and a finish of your liking — to perhaps more than you can count on one hand. Now, there's texture, scent, opacity, buildability and longevity. In today's fast-paced everything, the last one appears to be of utter importance. And it's exactly what the Ofra Long Lasting Liquid Lipsticks claim to provide. Do they deliver on that promise?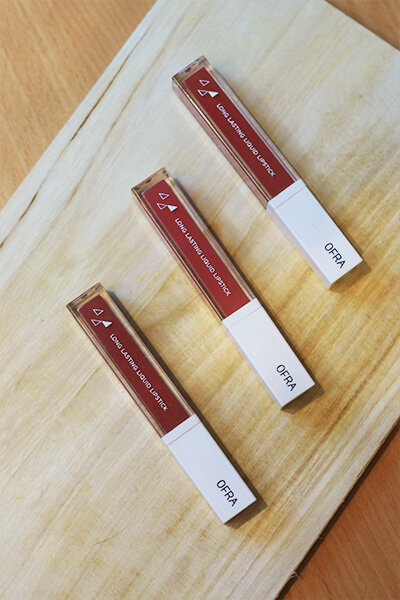 The Ofra Long Lasting Liquid Lipsticks retail for PHP850/USD16 each.
Packaging and colours
Before we answer that, let's pause to appreciate the sleek and minimalist packaging of the Ofra Long Lasting Liquid lipsticks. Their shape makes it easy to store them — a gift for the organisation-obsessed. You'll also find it easy to know how much product you've used up, thanks to their transparent packaging. As far as colours go, there truly is one for everyone.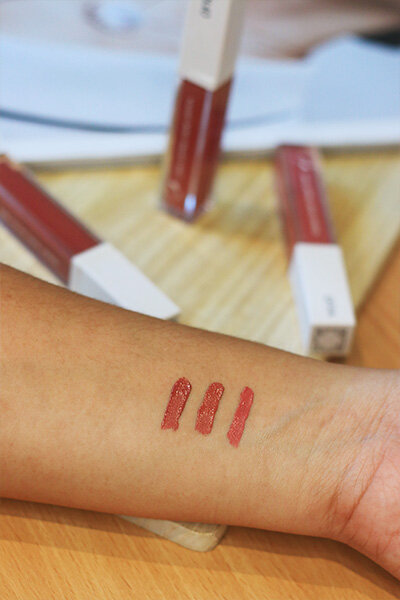 From left to right: Charmed, Mocha, Laguna Beach
Application, Wear and Overall Thoughts
The applicator, a thin doe-foot one, is not novel but is still effective for layering on the thin, mousse-like cream of lip colour. And layering them on with precision — a promise from the brand to "perfectly [outline] and [fill] in the lips" — is something one can definitely appreciate. No lipliners needed here! The fact that they dry down fast without heaviness is a pro, too. They're the most comfortable liquid lipstick I've tried — and I've tried a lot.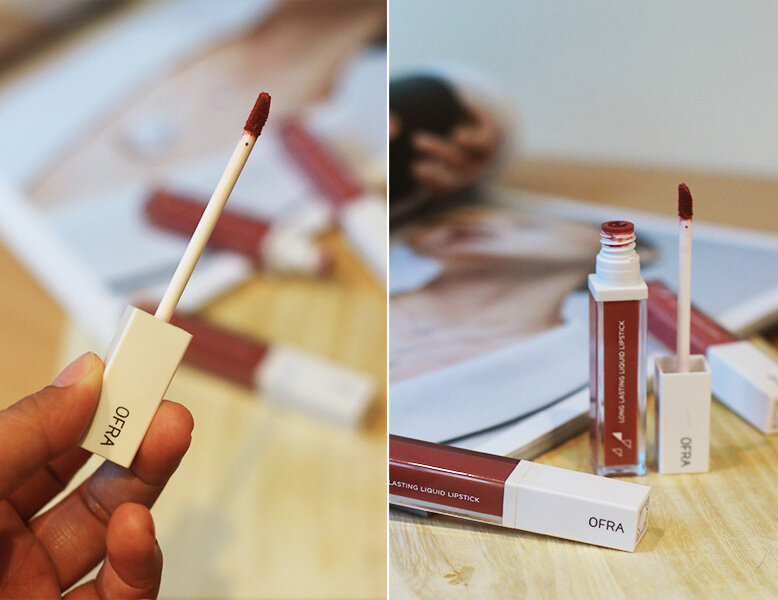 The Ofra Long Lasting Liquid Lipsticks' applicator is a thinner-than-average doe-foot sponge.

But now let's go back to the question posed at the beginning. Do they really stay all day with minimal transfer? I've used these lipsticks countless times and in different scenarios — from covering events to personal affairs to days by my desk just because. The quick answer is no.
While I love the opacity of the colour when freshly applied, it doesn't stand a chance against food of any kind. There's also light transferring even after the cream has dried down. It stays on prettily for four to five hours if you don't eat or drink, though.

With all that said, for someone like me who doesn't mind the need to re-apply and values colour and comfort above all else, the Ofra Long Lasting Liquid Lipsticks are still great.
*The product was sent as a press gift. The views and opinion of the reviewer are independent and purely editorial.

Next, find out if the Fenty Beauty Full Frontal Mascara is a game-changer here.
Comments, questions or feedback? Email us at [email protected].