Matte skin? Neutral eyeshadow? Subtle glossy lips? Check, check, check. If this is your go-to everyday look, then you've been doing the neutral soft glam makeup look all along. It's a popular look you see on Instagram, where over 1.5 million posts are tagged by makeup lovers and gurus alike. If you want to try it but don't know where to start, you're in luck. We've come up with a simple Clozette FaceTime tutorial on how you can achieve this look with ease.
Step 1: Choose a matte complexion product
Using a matte complexion product is the most important part of acing the neutral soft glam makeup look. It doesn't matter if you use a liquid or powder foundation. As long as it mattifies your skin, it will suit the look. In this case, we chose a powder foundation so we can gently stamp it onto the skin. The powder helps to reduce and control any shine that may appear as the day goes on.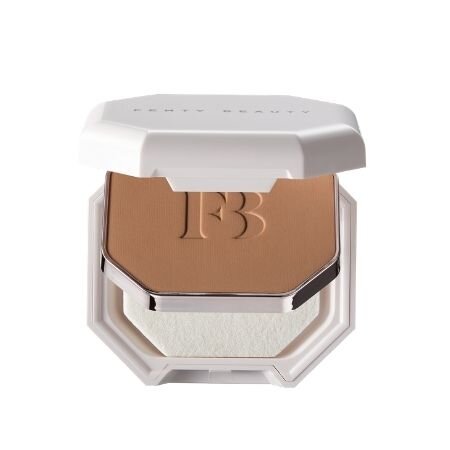 Use the: Fenty Beauty Pro Filt'r Soft Matte Powder Foundation, a long-wearing and lightweight powder with buildable light to full coverage. Its Blur Filt'r complex has a diffusing effect for a softly blurred complexion.
Step 2: Go for brown- and peach-themed eyeshadow palettes
Next, the eyes. A soft glam eyeshadow look starts with a shade close to your skin tone as a base. It's then followed by building up with a peachy hue in the crease using a fluffy eyeshadow brush. Next, a light brown shade in the outer portion of your eyelid to deepen it up. A deep neutral brown eyeshadow colour is blended in with a precision blending brush. Once you're happy with your work, apply a subtle shimmer in the inner eyelid — no foils or glitters, please — to finish it all off. Don't forget to put on some dramatic falsies, too.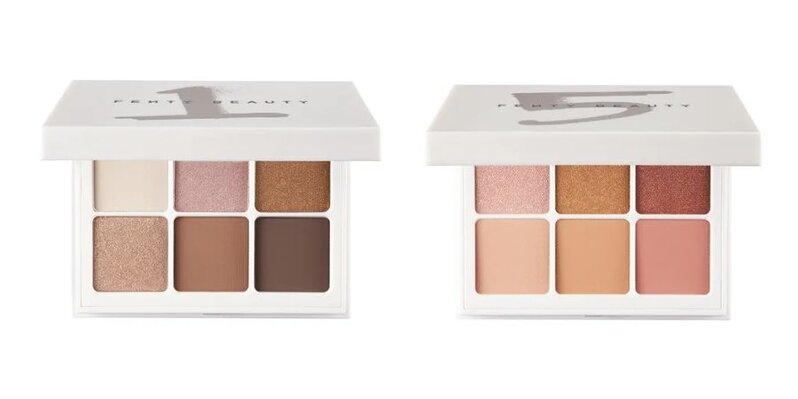 Use the: Fenty Beauty Snap Shadows Eyeshadow Palette in True Neutrals 1 and Peach 5. The variety of eyeshadow shades in these two palettes offer endless options for neutral soft glam makeup looks.
Step 3: Carefully add some glow
We know you can't resist the highlighter even though soft glam needs to keep the skin matte overall. So go for a shimmery highlighter — not the chunky, glittery kind — and carefully place it on your cheekbones. Use a fluffy brush to disperse the highlighter and achieve a more natural lit-from-within glow. A fan brush will give a more concentrated finish, which we're trying to avoid. Then, blend, blend, blend away!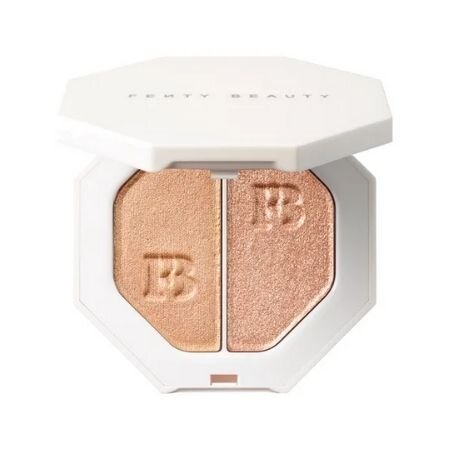 Use the: Fenty Beauty Killawatt Freestyle Highlighter Duo in Afternoon Snack, a soft bronze champaign hue. It has a cream-to-powder formula that melts into your skin — perfect for achieving the subtle glow we're aiming for.
Step 4: Gloss it up
We're nearly done, all that's left are the lips. A soft glam makeup look ditches the lipstick in favour of a gloss. This breaks up the monotonous matte going on. Plus, lip glosses also make your pout look plumper. You can wear a clear or tinted gloss, it's all up to you.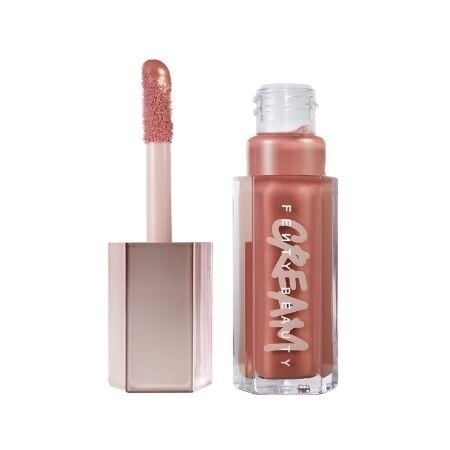 Use the: Fenty Beauty Gloss Bomb Cream Colour Drip Lip Cream in Fenty Glow, a universal rose nude shade that will flatter every skin tone. Its creamy formula is infused with Vitamin A, so it has some nourishing perks as well.
Now that you know how to ace the effortless soft glam makeup look, don't forget to take a quick snap and tag #Clozette when you post your rendition on Instagram!
Want to try something with more colour? See how we recreated BLACKPINK Lisa's purple eye makeup look.
Comments, questions or feedback? Email us at [email protected].