Whenever the holiday season comes around, I always find myself playing with eyeshadow to bring some festive spirit to my days. When Milani launched the Gilded Violet Eyeshadow Palette last year, I immediately thought it would be the perfect palette for the Christmas season. It has a good mix of bold hues in matte, shimmery, and metallic finishes that one could potentially use to create various looks — from neutral and subtle to glam and vibrant. So how did it fare? Keep reading to find out!
First impressions and packaging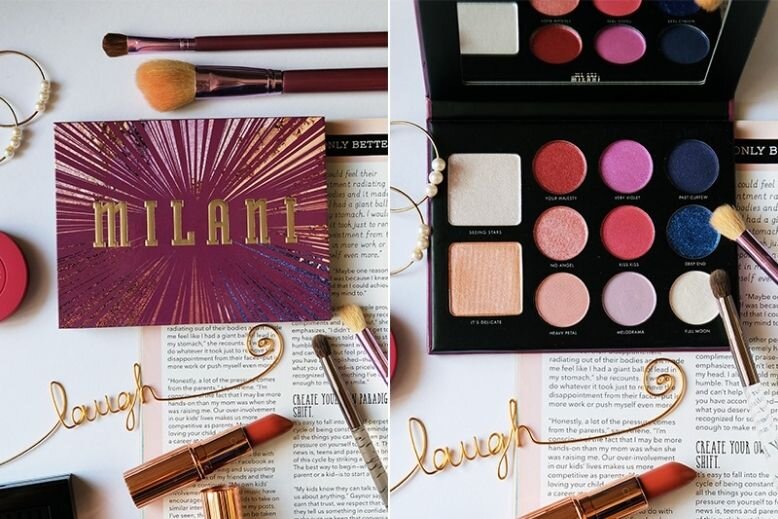 As someone who has a soft spot for the colour purple and good eyeshadow, Milani's Gilded Violet Eyeshadow Palette should be right up my alley. At first glance, the glossy matte packaging looks understated with its deep purple colour and embossed detailing. Then, it came as a pleasant surprise that, despite being a drugstore brand, this Milani palette had a good weight to it; it doesn't feel flimsy or easily breakable. The cardboard has hidden magnets that keep the palette sealed close when not in use, preventing the eyeshadow formula from drying out. It also comes with a good-sized mirror which will come in handy for travelling. Certainly, in this department, it's on par with the palettes from mid-range and high-end brands I've tried.
Texture and swatches
The nine eyeshadow pans were small, as expected from its medium-sized packaging. The two bigger pans contained the face highlighter shades Seeing Stars (an icy white hue) and It's Delicate (a champagne gold) that both could also be used on the eyes.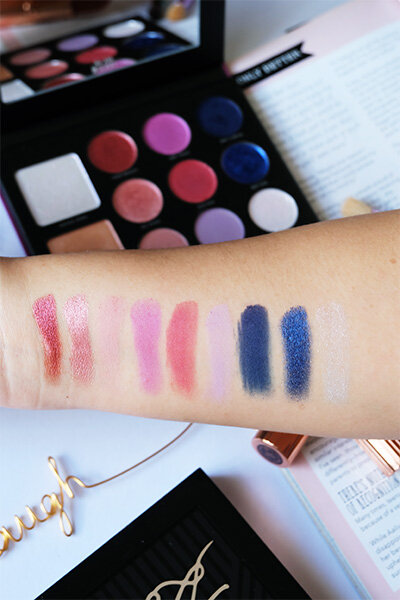 All of the formulas felt buttery and smooth when swatched. The matte, shimmer, and metallic formulas weren't streaky and had a good colour pay-off. The metallic eyeshadow shade Deep End didn't feel chunky at all. Needless to say, my swatch party got me excited to wear the eyeshadows ASAP. So how do these look on the eyes?

Use and application
Once I started playing with the palette, it became clear that there's a variance in colour pay-off once the eyeshadows are applied. The light mattes and shimmers blended beautifully on the skin, even with minimal prepping. It's quite beginner-friendly as the eyeshadows seem to do the work for you. The shades Kiss Kiss and Very Violet were my favourites of the bunch, as I was able to create a peachy pink look that I could wear on a regular day.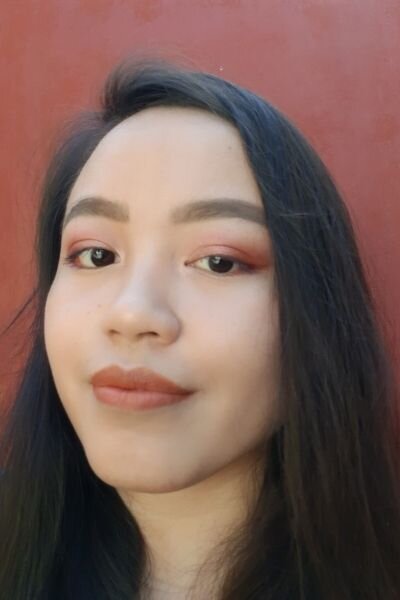 On the other hand, I had a difficult time blending out the dark blue shade called Past Curfew. I used both a brush and my finger to try and apply it. With a brush, it doesn't appear as vibrant as in the pan. With a finger, it's hard to control the placement. I'd recommend putting some concealer underneath this shade to help it adhere to the skin and make it pop. Beware that you'd experience some fallout from this shade as well, so dust some translucent powder under your eyes and on your cheeks before you apply it.
Meanwhile, the shade Deep End works wonderfully when applied using the ring finger. Though more blue than violet, the metallic formula was buttery smooth and very vibrant when swatched and when applied. Take note that using a brush to apply this metallic formula will lead to some fall out as well. It's best to use this shade before any complexion products to make it easier to clean up.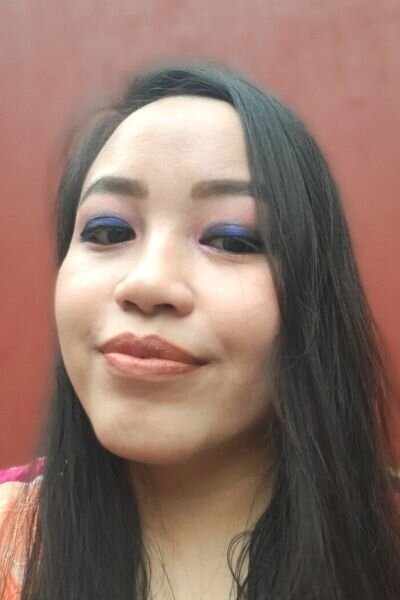 I was, however, a bit disappointed that there wasn't a neutral brown colour to help set the eyes after priming, though it could be remedied by adding a light dusting of setting powder or a bronzer instead.
In terms of longevity, the eyeshadows didn't fade or clump that much on my oily eyelids. If your lids are like mine, just make sure to prep well and you're set.
Final thoughts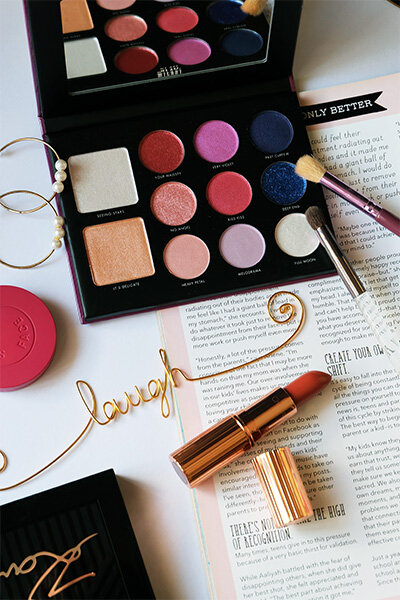 So is the Milani Gilded Violet Eye and Face Palette holiday-approved? Short answer: definitely. The variety of shades easily allows for endless looks, both neutral and colourful, that I can see myself using it even for work. The deeper colours, with some eyeshadow primer and setting spray, could still be built up to a very vibrant finish.
Certainly, this isn't the palette for someone who prefers nude and neutral eye looks. The deep blue shades may also not appeal to everyone. But if you have a loved one who loves to play with a bit of colour with a little wiggle room for some more wearable everyday eye looks, this would be a good gift.
I can definitely see myself reaching for this eyeshadow palette before my Zoom Christmas parties and when I want to feel a lil' bit more glam when running errands. Priced at SGD43.40/~USD32.52 in Watsons Singapore, this is a high-quality eyeshadow palette that's not heavy on the wallet. Win-win!
*The product was sent as a press gift. The views and opinions of the reviewer are independent and purely editorial.
Now that you know which eyeshadow palette to use, check out our holiday lookbook for some makeup inspiration.
Comments, questions or feedback? Email us at [email protected].