Do you suffer from dry skin flare ups? You may benefit from a hydrating facial essence like the meeth Morerich Essential Lotion in your routine. It's packed with nutrients and purified deep sea water from Hokkaido that promise to be a refreshing moisture-boosting cocktail for your skin.
#TBLBureau Campaigns Manager Chloe decided to give it a try to see if it can help solve her dry and mildly sensitive skin woes. Read on for her review.
*The product was sent as a press gift. The views and opinions of the reviewer are independent and purely editorial.
meeth Morerich Essential Lotion packaging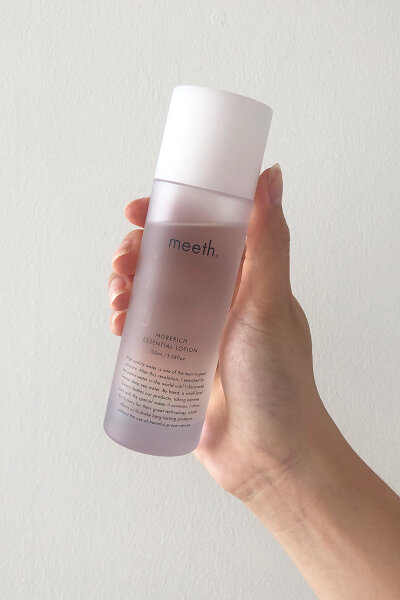 "The essence's packaging is very clean and pleasant in a transparent bottle," Chloe shared. "It's easy to open and convenient to use." It has a twist-type cap that keeps the essence from spilling. You only need to shake the product from the bottle into your hand.
meeth Morerich Essential Lotion first impressions and claims
The meeth Morerich Essential Lotion is formulated with Iwanai deep ocean water from Hokkaido, Japan that's rich in nutrients and minerals that help heal and strengthen the skin. It also contains plant-derived Pentavitin, an ingredient that boosts moisture retention for up to 72 hours. There's also a bit of water-soluble collagen to help keep your skin plump.
"Knowing what ingredients this small bottle contains, I was very excited to try it. It sounded amazing and I can't wait to try and see how it works its magic on my dry skin," Chloe said. "There is no scent or fragrance and alcohol, what else can I ask for?"
The brand claims that everyone can use the essence, but especially if you have dry and flaky skin, uneven skin tone, mature skin, or acne-prone skin.
Applying the meeth Morerich Essential Lotion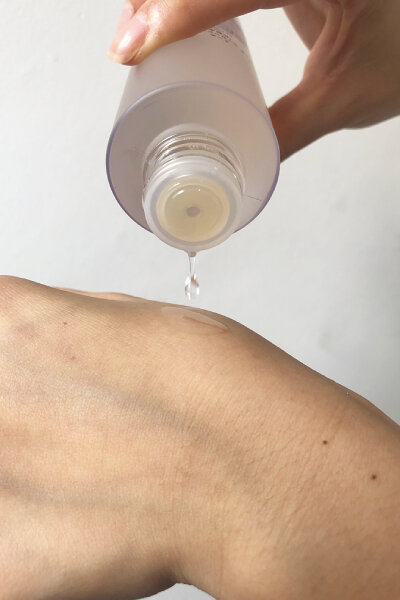 "This essence is quite watery, somewhere between a toner and a serum," Chloe observed. "But it's quite an interesting consistency as it looks watery in the bottle but then it slowly thickens as I apply it to my skin." It does leave a slight tackiness, something that she's hoping can be improved, so it's better to let it absorb before applying another skincare product on top of it. It's lightweight enough that the skin gulps it up, so waiting for a bit isn't inconvenient, according to Chloe.
"I applied it during the day and at night," she added. "If I had to choose, I would use it more often during the day since it's very light and it doesn't 'suffocate' my skin." She also noticed that the essence made her makeup sit better and last longer on her skin. But it can be used at night too if that's what you prefer. "I could feel my skin staying plump even after sleeping in an air-conditioned room."
"My skin does have a natural glow and looks supple after just one week of use, so I'm quite impressed," she shared. "My overall look has an added subtle glow and I'm loving it!"
Final verdict on the meeth Morerich Essential Lotion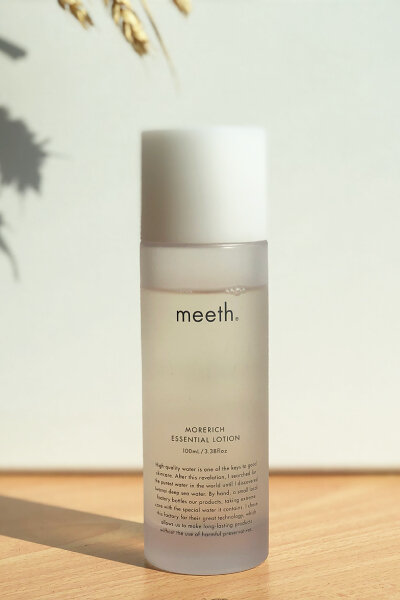 Chloe has fallen in love with the essence, saying that it "exceeded her expectations". Its ingredients, quality, and results truly delivered on the product's promises to help alleviate dryness and brighten up dull skin.
Chloe thinks the essence is a little bit pricey but you definitely get value for your money, she said, since it contains high-quality ingredients. It's an investment, for sure, but she says since she already started seeing results after just two weeks she might be convinced to repurchase it. "Sometimes the mere act of using expensive skincare can make us feel pampered," she added.
The meeth Morerich Essential Lotion is priced at SGD124 per 100ML and SGD172 per 150ML on the brand's APAC website.
Have sensitive skin? This facial spa treatment might be for you.
Comments, questions or feedback? Email us at [email protected].