Fans of the Laura Mercier Translucent Loose Setting Powder rejoiced when the brand introduced a new variant of the cult favourite, which features a luminous finish. The
Laura Mercier Translucent Loose Setting Powder Glow
racked up rave reviews when it was first released. Mario Dedivanovic, brand ambassador to Laura Mercier and, most notably, celebrity makeup artist to Kim Kardashian-West, even filmed a makeup tutorial on how to use it with the Laura Mercier Glow Brush and an average powder puff. Having had generally good experiences with Laura Mercier's products (their Secret Camouflage concealer is a staple in my kit), I decided to try the brand's latest setting powder to see how it compares to its predecessor. Here are my thoughts.
Packaging and Texture


The Laura Mercier Translucent Loose Setting Powder Glow doesn't deviate too much from the original version in terms of packaging. It still comes in the same frosted plastic jar, only this time with a contrasting mirrored screw cap. I think it's a pretty nice touch, especially since the light-reflecting abilities of the cap perfectly convey what the setting powder is about. It isn't flimsy and it does have a bit of heft, though I'd still be careful with handling it since it doesn't seem particularly heavy-duty. Something to note if, like me, you're a bit clumsy and have a knack for dropping things.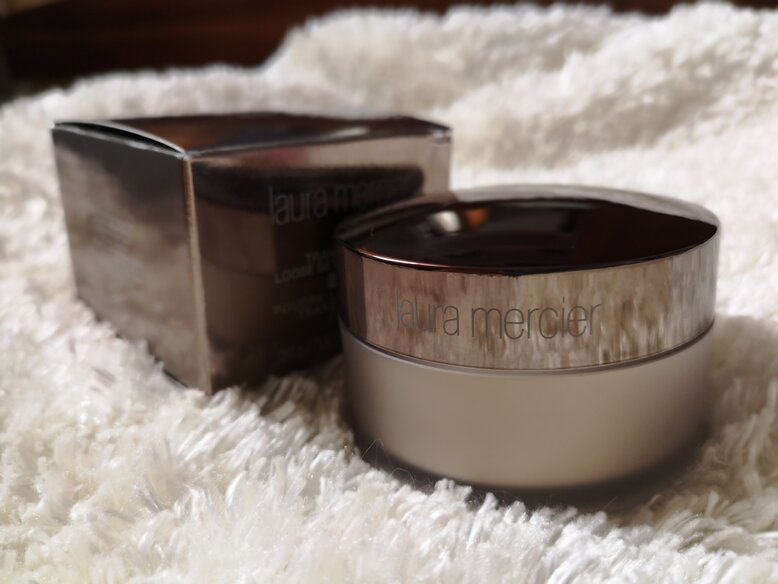 Laura Mercier Translucent Setting Powder Glow, SGD70/~USD51 (sephora.sg)
As for the texture, the powder is very finely milled and it goes on sheer. I took the shade Translucent, which covers skin tone levels 1-4, which I'd assume would be Fair to Light Medium. There is a subtle golden undertone to the powder — courtesy of the custom-blended pearl pigments used in creating it. I think it does reflect light quite nicely. There's also no noticeable fragrance, only the generic scent of most talc-based powders.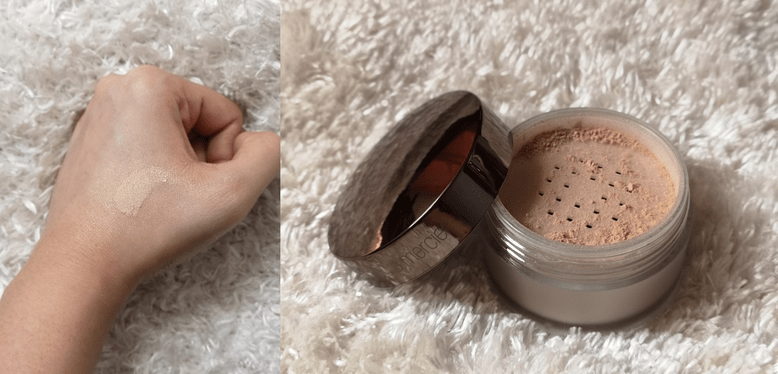 Application and Wearability
Originally marketed as a setting powder with a 12-hour luminous finish, I had qualms about using the product all over my face. For one, my skin type is oily/combination and while I'm not immune to the power of a good highlight, shine is not something I appreciate in excess. This one looked like it would be glow-y, almost too glow-y for me, so I opted to use it to highlight only the key areas of my face where I'd want that extra glow and where light naturally hits: on the temples, cheekbones, the bridge of the nose and the cupid's bow. I didn't have the special Laura Mercier Glow Brush so I used my 3CEXMaison Kitsune powder brush. I've constantly relied on this one for powder-based products as it picks up just enough to diffuse evenly across the face.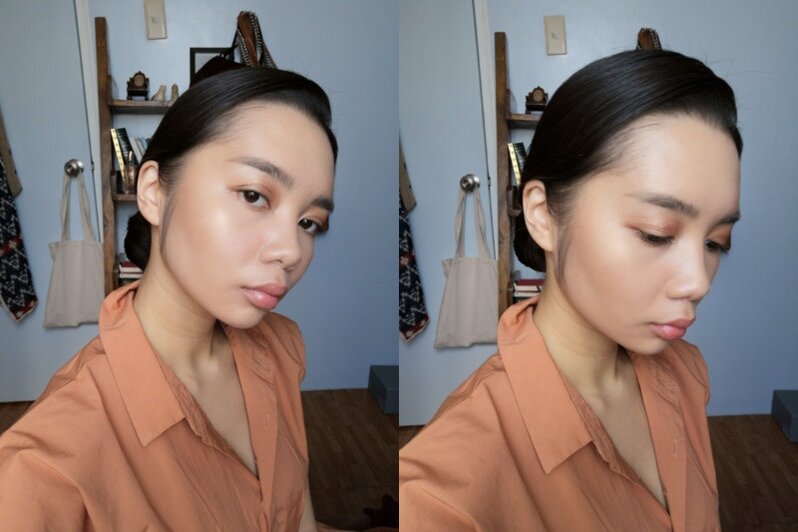 What Laura Mercier gets right is the weightless texture. It didn't feel heavy or look cakey at all on the face — very important if you live in a humid environment. The glow is subtle but buildable as it took a couple more layers to get the effect I wanted. I can't attest to its pore-blurring qualities as I generally don't have large pores but it doesn't settle into fine lines nor does it draw attention to imperfections. But the 12-hour formula didn't live up to its claim; the luminosity diminished quickly after three hours.
Overall Thoughts


If you're of the oily/combination skin type, the Laura Mercier Translucent Loose Setting Powder in Glow works well as a highlighter, as it goes on easily and there's little room for error with the kind of blendability it has. I wouldn't recommend it all over the face as there's still a distinguishable shimmer that wouldn't do well for those battling with excess shine even if it's blended out. Normal/dry skin types might appreciate it as an actual setting powder, though it's best to go in with a light hand even then. It also photographs nicely, leaving no tell-tale traces of powder or a white overcast. I wouldn't call it a makeup essential but it's nice to have and great for drawing light to the areas of your face you'd like to enhance. As an overall setting powder, though, I still prefer the original.
Read our other makeup and skincare reviews here.
Comments, questions or feedback? Email us at [email protected].