Do you wake up with your skin feeling tight or just a little bit "rough" to the touch? You may have dry skin. Aside from emollient-rich products, you may want to add a hydrating serum like the Laneige Water Bank Blue Hyaluronic Serum to your rotation. Think of it as your skin's constant source of moisture throughout the day! We tapped #TBLBureau Campaigns Manager Chloe to see how the serum fares on her dry and mildly sensitive skin.
*The product was sent as a press gift. The views and opinions of the reviewer are independent and purely editorial.
Laneige Water Bank Blue Hyaluronic Serum packaging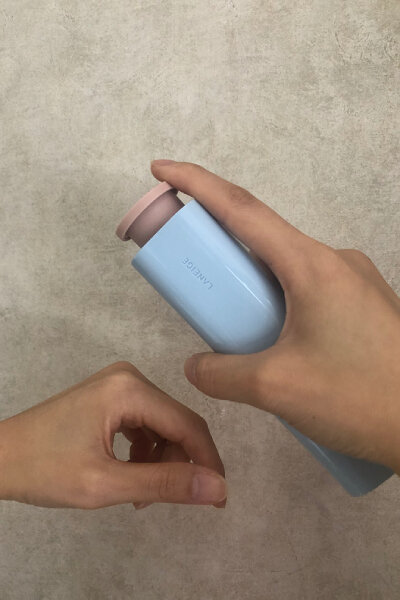 The serum comes in a bottle that has a soft blue and beige colour. To take out the serum, you simply have to rotate the bottle and the hole will come up where you can pump out the product. "It's so easy to dispense," Chloe said. "One interesting fact that I realised is it has this hole on the back that will turn red if the product is almost finished! Quite innovative I feel as I have not come across such design before."
Laneige Water Bank Blue Hyaluronic Serum first impressions and claims
Chloe, who has been a long-time user of Laneige skincare products, was excited to try the serum. "After knowing that its star ingredient is blue hyaluronic acid, I know that not only does it help to stand strong against dryness but it can also help in preventing ageing issues. I'm so thrilled to try it!"
Blue hyaluronic acid is known for giving your skin a deep, lasting dose of hydration. The serum also has a peptide that helps to firm up the skin and green tea which helps to strengthen the skin's moisture barrier.
It also claims to have a hypoallergenic formula that's suitable for sensitive skin.
Applying the Laneige Water Bank Blue Hyaluronic Serum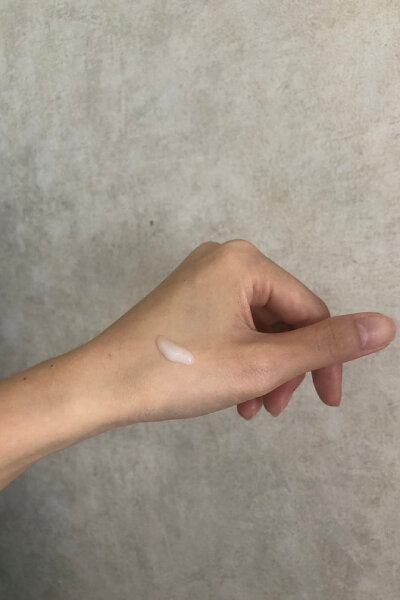 The serum has a "soft, milky formula" that Chloe observed to be lightweight and fast-absorbing. It also has a subtle scent.
"It had a calming effect with a non-sticky feeling upon application," she added. "I felt the serum was absorbed quite instantly and it made my skin feel smoother and hydrated right after applying it."
She used it twice a day and observed that her skin stayed hydrated and supple throughout the day. It didn't disrupt her makeup and her skin still felt good even though she stayed inside an air-conditioned room for the entire day. Chloe did say she prefers using the serum at night since she loves how her skin feels in the morning, despite sleeping in an air-conditioned room.
Do you prefer your serums watery or creamy?
Final verdict on the Laneige Water Bank Blue Hyaluronic Serum
So is this serum a must-have for thirsty-skinned folks? If you have the same skin concerns as Chloe, the answer is a definite yes. "I will recommend this product to people, like me, who wants to have more supple and hydrated skin but have a concern with bouts of sensitivity. I feel this product is safe for sensitive skin use!"
The Laneige Water Bank Blue Hyaluronic Serum is priced at SGD66 per 50ML and is available at Laneige stores, website, and on Shopee.
We also reviewed the moisturiser version! Head over here to know more.
Comments, questions or feedback? Email us at [email protected].