Though our days of wearing lipsticks are few and far between in this year of wearing face masks, it doesn't hurt to have one ready by our desk for video calls and sudden meetings. So while I don't wear lipstick as much on the regular, I do enjoy swiping some on for a quick, empowering boost to my mood. I have a soft spot for bold berry hues, so the
Innisfree Vivid Cotton Sticks
in shades 4, 6, and 9 are up my alley. I've worn these through various video interviews and regular workdays, so read on if you want to know my full thoughts on this lipstick-tint hybrid.
First impressions, claims, and packaging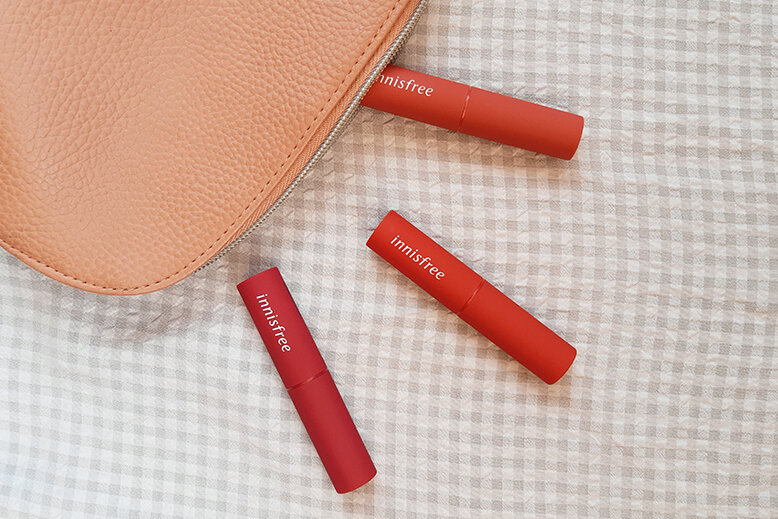 Upon first glance, the Innisfree Vivid Cotton Sticks look like any other K-beauty lippie. Innisfree claims that this lipstick-tint hybrid has a moist "cotton" matte texture (matte on the outside and moisturising on the inside) and a lot of pigment that stays even as it fades with time. It's available in 10 neutral and muted shades. While I'm not expecting a budge-proof formula, I do want that slight hint of colour to last until the end of the day.
Packaging-wise, it touts the oh-so-trendy matte casing that's all the rage right now. The slim, minimalist design seems nondescript. What impressed me the most was that the colour of the packaging closely resembled the lipstick shade encased in it. The petite size also makes it easy to slip into a clutch bag for a quick touch-up. But how does it fare when worn?
Usage and application
As a bullet lipstick, the Innisfree Vivid Cotton Sticks can be applied in two ways. One full swipe for a rich and opaque finish or a swipe-then-dab motion for a blurred lip. I tried both methods to test the versatility of this product.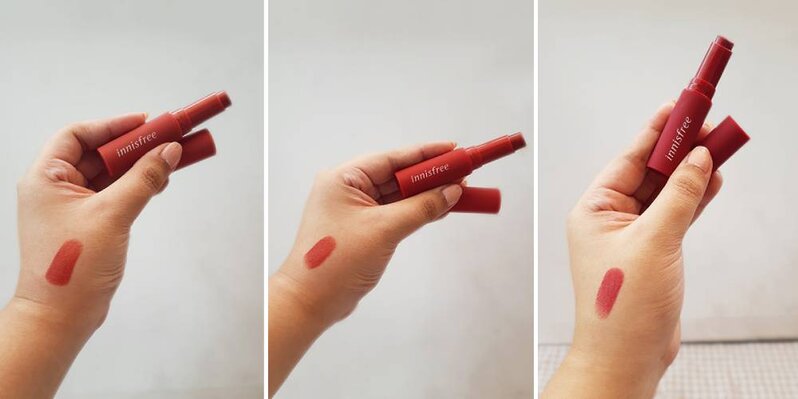 When applied in one full swipe, the Vivid Cotton Sticks can make a fully opaque lip. The creamy formula glides on without tugging and dries down to a demi-matte finish eventually. It didn't cling on to the dry patches on my lips. It also leaves a stain on my lips by the end of the day, but it's a "my lips but better" look than anything else. This is my preferred method of applying the lipstick, especially for video calls with the shade #9 Plum Vibe, since the colour pops even with my laptop camera washing me out.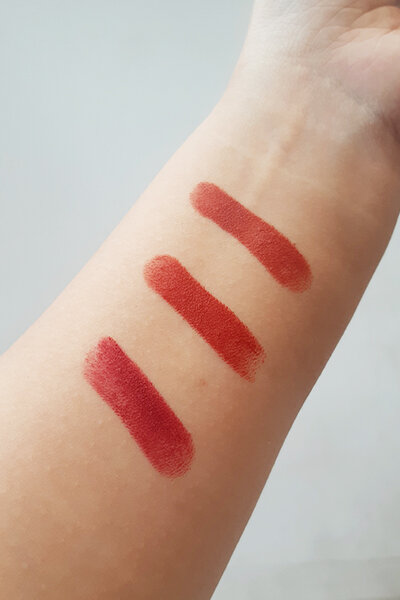 As for dabbing it on for a blurred lip look, which is how the brand recommends one to apply this lipstick, I focused on applying the lippie at the centre of the lips and then blending it out with a finger. This is closer to a lip tint finish but creamier and more pigmented than the liquid formula. I did notice that by the end of the day, the colour has completely faded. Luckily, these three shades complemented my skin tone so I didn't mind the fading as much and simply reapplied as I saw fit.
Overall thoughts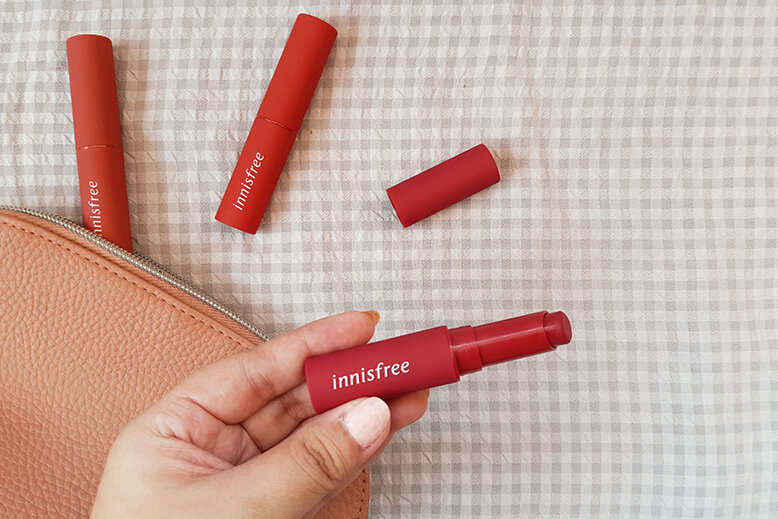 Overall, I enjoyed using the Innisfree Vivid Cotton Sticks. These are creamy and very pigmented demi-matte lipsticks that pose a lot of benefits for both lipstick and lip tint fans. Though I only tried three of the 10 neutral shades, I'm eager to try the others just to step out of my comfort zone. At PHP700/~USD14.49 per bullet, there are certainly more affordable options that deliver the same results, but I still think any makeup user, both beginners and mavens, will enjoy the pack of pigment this lipstick offers.
The Innisfree Vivid Cotton Sticks are available in the Philippines through the Innisfree Official Stores on Shopee and Lazada.
*The product was sent as a press gift. The views and opinion of the reviewer are independent and purely editorial.
Comments, questions or feedback? Email us at [email protected].