Setting sprays are a godsend to makeup lovers. Who hasn't started out the day looking fly, makeup on point, and end the day looking a little worse for wear? For oily-skinned gals, like myself, the struggle of getting makeup to stay intact is an endless pursuit. You know the deal: foundation breaking apart to cakey powder products are just some of the problems we can go through. Thankfully, setting sprays are here to help.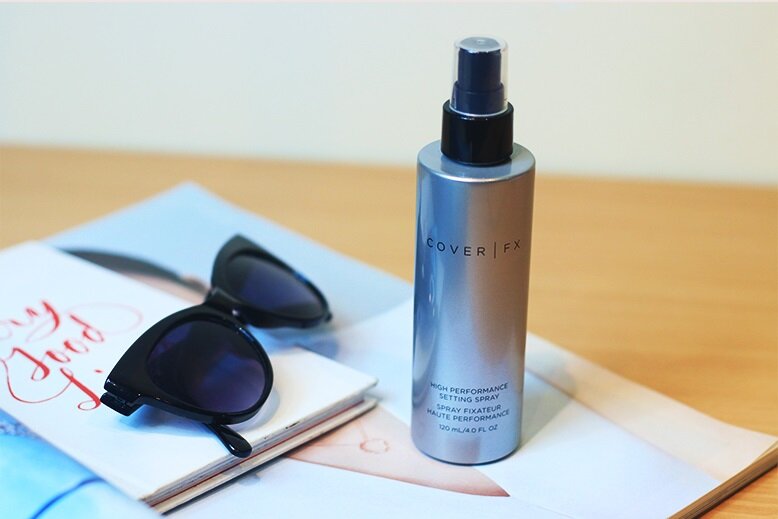 It promises 24-hours of high-performance setting. Will it live up to its claims?
Getting to test out the
CoverFX High Performance Setting Spray
allowed me to explore other options aside from my usual setting sprays. This is another high-end setting spray that promises to deliver weightless, 24-hour wear with some pollution protection thrown into the mix. It claims to be a fast-drying setting spray as well. On its website, CoverFX claims that this setting spray is vegan, cruelty- and alcohol-free. It can be purchased at Sephora, where it commands a four-star rating, for SGD48/~USD35.09 per 120ml bottle. Let's see if it's worth the high praise.
Packaging and Appearance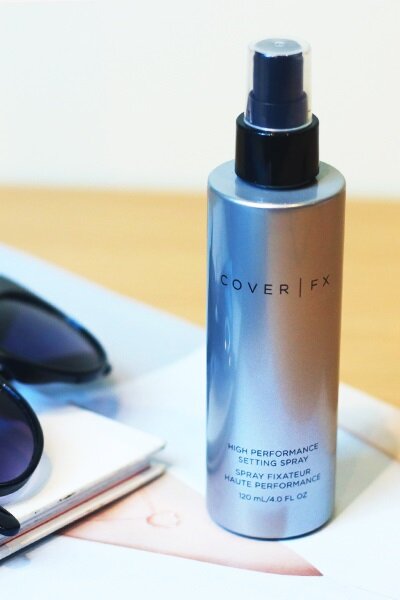 A full-sized bottle gets you 120ml of product.
The packaging itself is quite underwhelming. The CoverFX High Performace Setting Spray has a shiny silver plastic bottle. Quality-wise, the plastic packaging feels sturdy and won't get scratched or busted even with frequent use. Its silver and black motif feels very no-frills.
A close look at the product dispersion from the bottle.
When it comes to setting sprays, the other point of contention — aside from performance — is how the nozzle disperses the product. While some setting sprays are more aggressive-feeling, there are others that produce a fine continuous mist that sits delicately on the skin. The CoverFX setting spray belongs to the latter. The nozzle isn't stiff but doesn't loosen up as other spray nozzles do. It's very easy to grip, even if your hands tend to get dirty with makeup as you get ready.
Contents and Application
As mentioned earlier, the CoverFX setting spray has a fine mist that can cover the face in one continuous spritz. It's not the kind of setting spray that you use on one side of the face first before applying it to the next. Most of the product gets dispersed once it comes in contact with the skin but there are noticeable droplets that take longer to disappear. But it is quick to dry and doesn't leave the skin feeling like it was soaked in product.
I prefer setting sprays that help my makeup stay intact despite the sebum and oil that my skin produces throughout the day. Setting sprays also help to fuse all of the products so it looks flawless and not cakey. A setting spray that does both deserves its place as a cult-favourite. While the CoverFX setting spray was able to fuse the makeup I used, there was some shine starting to make itself known six hours after application. Some makeup on my T-zone, where I tend to oil up the most, was starting to break apart. Up to that point, my makeup stayed matte and intact. After eight hours, my T-zone has completely oiled up. The makeup on my cheeks stayed put while the areas under my eyes and around my nose had some foundation breaking apart too.
While not completely budge-proof, it helped the product dry down and stay in place for a majority of the time.
CoverFX did an amazing job with the alcohol-free formula. It doesn't have the sting or strong scent that comes with alcohol-based setting sprays. In a way, this is a gentle option for setting the face.
The anti-pollution aspect from the fermented algae extract is truly just an added bonus. It gave me a sense of security that there's a barrier between my skin and the urban pollutants I could come into contact with.
Overall Thoughts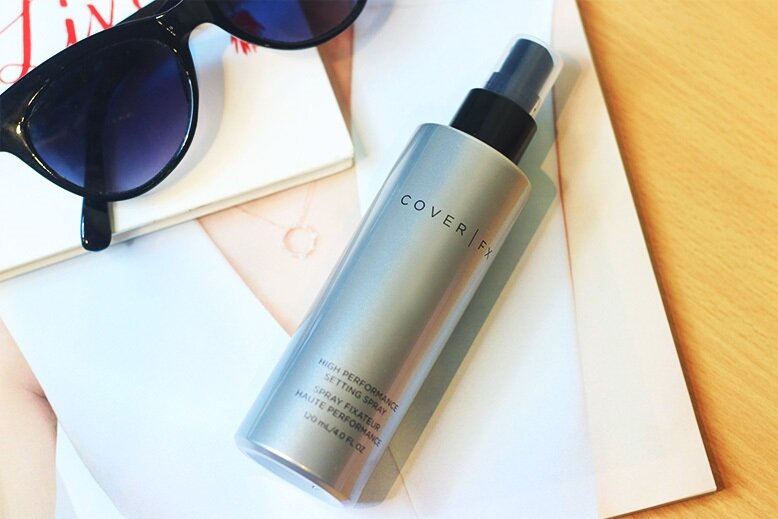 The CoverFX High Performance Setting Spray's price is justified by how much product you get in a full-sized bottle. Since the spray is very fine, it almost feels like you're using less product. Of course, this may be all psychological. While I wasn't totally blown away by it, it now sits on my vanity as another go-to setting spray if I'm wearing makeup for a few hours. If you feel like treating yourself to a higher-end setting spray with an alcohol-free formula, this is definitely up for your consideration.
*The product was sent as a press gift. The views and opinion of the reviewer are independent and purely editorial.

Next, read our review of the K-beauty bestseller HERA Rosy Satin Cream.
Comments, questions or feedback? Email us at [email protected].