This article was first published on 20 July 2022.
Did you know that Singapore's humidity can make your skin more prone to dehydration? Lifestyle habits such as not drinking enough water, sleeping with the air conditioner on, and frequently lacking enough sleep can play a part too. If your skin is calling out for some needed hydration, give it the gulp of moisture it needs by adding a hyaluronic acid serum to your regimen, after your cleanser and before your moisturiser.
What is hyaluronic acid?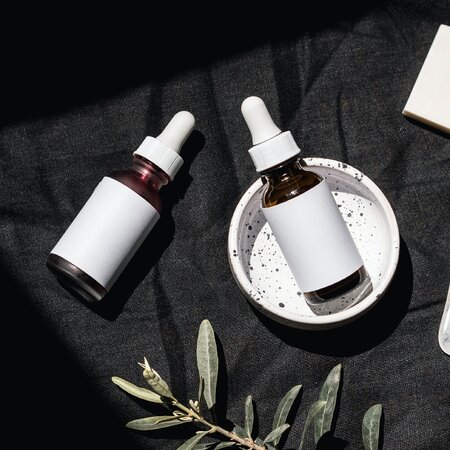 Hyaluronic acid (HA) is a naturally occurring substance that acts as a lubricant for our eyes and joints. It's used in skincare as a skin hydrator, since it has the ability to bind moisture molecules into skin cells. This helps keep your skin hydrated, plump and smooth throughout the day.
Because it acts as a moisture binder, it's better to apply hyaluronic acid serums on slightly damp skin. You simply need to apply a toner or a facial mist before the serum and top it off with a moisturiser. This creates a neat little hydration sandwich for your skin to absorb throughout the day.
Now that you know what hyaluronic acid can do for your skin, here are some serums you can check out in Singapore.
1. Hada Labo H.A. Supreme Cera Hydrating Concentrate Serum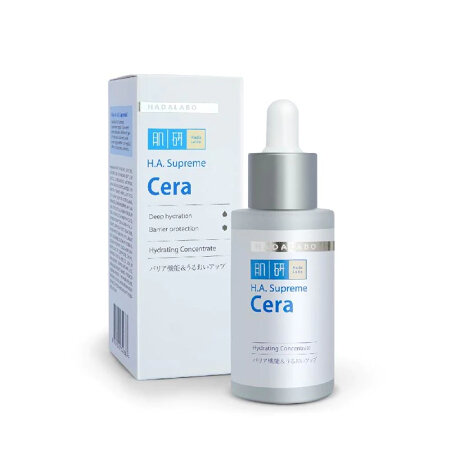 This serum has a lightweight texture that allows its four types of hyaluronic acid to penetrate quickly and deeply into your skin. It's claimed to soothe and strengthen the skin barrier by giving your skin an intense dose of hydration.
Why it's great: Aside from hyaluronic acid, this serum also contains ceramides that fill in the cracks of dry skin and prevent moisture loss.
It's available at Watsons for SGD34.90 per 30ML.
2. Neutrogena Hydro Boost Hyaluronic Acid Serum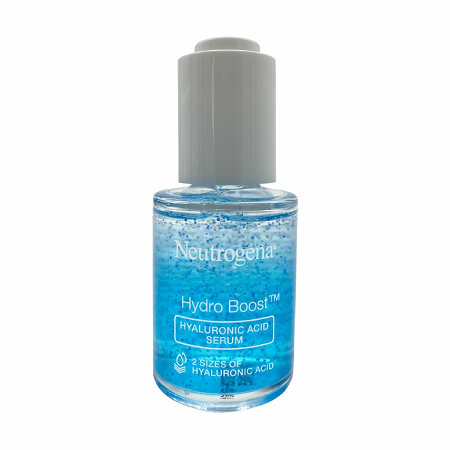 This hyaluronic acid serum uses two sizes of hyaluronic acid encased in "bursting pearls" that go deep into the skin — up to nine layers, according to the brand — to work their magic. It's also formulated with prebiotic technology to strengthen the skin microbiome.
Why it's great: It has pro-vitamin B5, a moisturising ingredient, that also helps speed up wound healing.
It's available at Watsons for SGD25.90 per 30ML.
3. L'Oréal Revitalift 1.5% Hyaluronic Acid Plumping Serum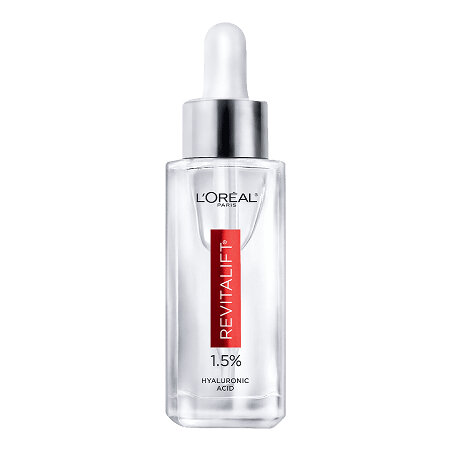 L'Oreal's hyaluronic acid serum is powered by micro and macro hyaluronic acid that hydrates the skin on the surface and within. It also claims to boost your skin's natural hyaluronic acid production over time.
Why it's great: Aside from diminishing fine lines and wrinkles, the serum also helps refine the look of pores.
It's available at Watsons for SGD49.90 per 30ML.
4. It Cosmetics Bye Bye Lines Hyaluronic Acid Serum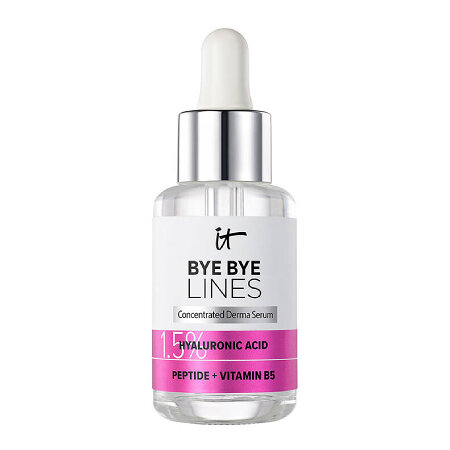 It Cosmetics developed this serum with the help of plastic surgeons and dermatologists to perfect its skin-plumping effect. It has a vegan formula powered by 1.5% hyaluronic acid and vitamin B5, both great for hydrating and improving skin texture.
Why it's great: It has a blend of peptides that help keep your skin supple.
It's available at Sephora for SGD44 per 30ML.
5. Peter Thomas Roth Water Drench Hyaluronic Cloud Serum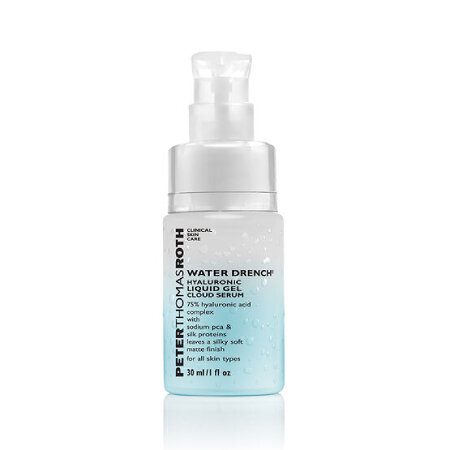 Not a fan of the dewy look? This hydrating serum has a unique gel texture that dries down matte when applied. It's formulated with a 75% complex of hyaluronic acid.
Why it's great: It's boosted by the presence of sodium PCA and silk proteins that are also great hydrators.
It's available at Sephora for SGD125 per 30ML.
6. Glow Recipe Plum Plump Hyaluronic Serum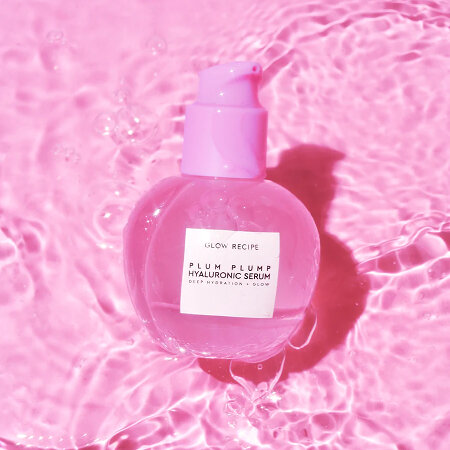 Glow Recipe infused five types of hyaluronic acid into this serum. They also packed it with three types of plum extracts that are rich in antioxidants that protect and refine your skin. And yes, it does smell like berries too!
Why it's great: It's formulated with vegan collagen that guards your skin against free radicals.
It's available at Sephora for SGD67 per 30ML and SGD96 per 60ML.
7. Laneige Water Bank Blue Hyaluronic Serum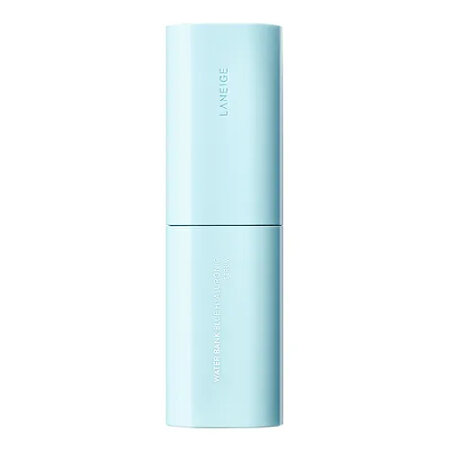 This serum contains blue hyaluronic acid, a type of HA that's 2,000 times smaller than traditional HA. It makes it easier for it to go deeper into your skin and helps it retain moisture for longer.
Why it's great: It also claims to help restore a healthy barrier function and prevent skin dehydration.
It's available at Sephora and Lazada for SGD66 per 50ML.
8. Caudalie Vinosource-Hydra S.O.S Thirst Quenching Serum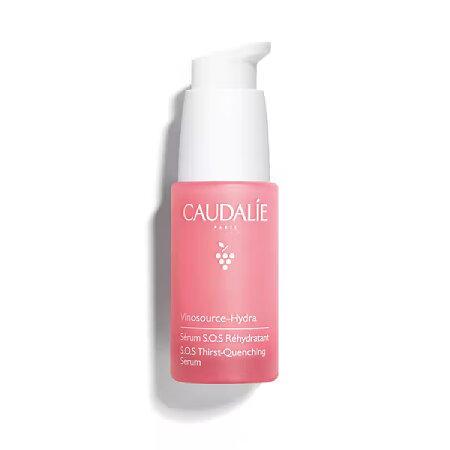 Caudalie combines hyaluronic acid with organic grape water to solve your dehydrated skin woes. The grape water also soothes your skin and gives some prebiotic action to promote skin health.
Why it's great: Like other Caudalie formulas, this serum has French grape polyphenols (seed extracts) that are antioxidants and help block wrinkle-causing free radicals from making contact with your skin.
It's available at Sephora for SGD68 per 30ML.
9. innisfree Green Tea Seed Serum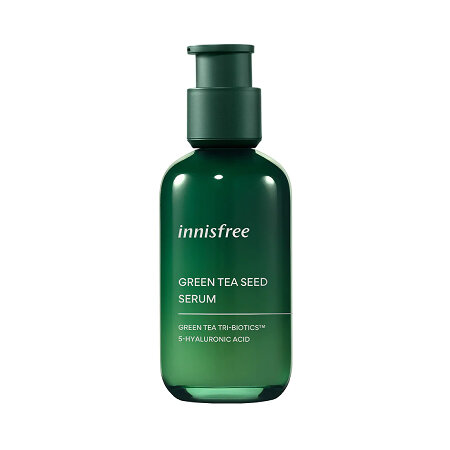 Did you know that innisfree's bestselling Green Tea Seed Serum also contains hyaluronic acid? Five types, to be exact! These are boosted by amino acid-rich green tea water that also helps replenish moisture in your skin.
Why it's great: Its Green Tea Tri-biotics™ has all three types of biotics — prebiotics, probiotics, and postbiotics — that help stop moisture loss.
It's available at innisfree stores, its e-store, and Sephora for SGD21 per 30ML and SGD37 per 80ML.
10. Allies of Skin Multi Hyaluronic Antioxidant Hydration Serum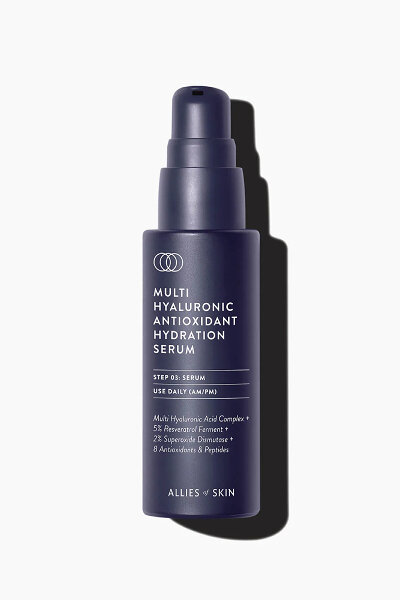 This potent HA serum has three types of hyaluronic acid and multiple antioxidants that work together to keep your skin smooth, moisturised, bright, and strong. It also has niacinamide for more skin barrier-strengthening action.
Why it's great: It's infused with strawberry fruit extract that inhibits anti-hyaluronidase activity or the process by which enzymes break down natural hyaluronic acid in your skin, to help your skin retain moisture for longer.
It's available on the brand's website and at Sephora for SGD111 per 30ML.
11. Shiseido Bio-Performance Skin Filler Serums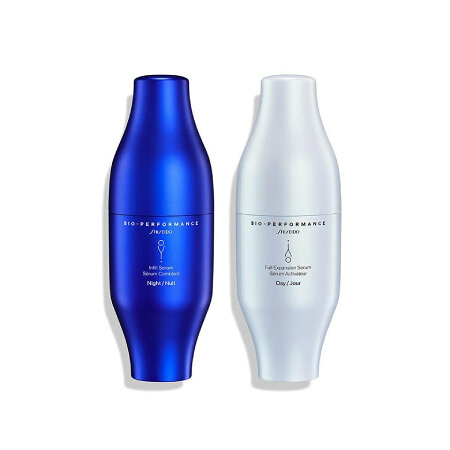 A serum duo to plump up your skin throughout the day and night? It's here. This serum system is formulated with the brand's MolecuShift Technology, which first shrinks and then enlarges Japanese hyaluronic acid molecules to add volume to your skin upon absorption. Start with the Infill Serum, which contains the shrunken HA, in the evening. For your morning routine, apply the Full Expansion Serum to bring the HA molecules back to their regular size and achieve the plump and hydrated effect you want.
Why it's great: It contains red clover extract, chai hu extract, and cinnamon extract that improve skin barrier function, stimulate collagen and HA production, and purify the skin.
It's available at Takashimaya.com.sg for SGD440 for the two 30ML bottles.
12. Dermalogica Circular Hydration Serum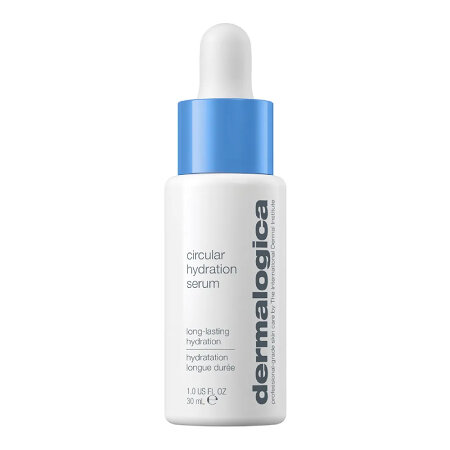 This hyaluronic acid serum promises to kickstart the skin's hydration cycle by flooding it with HA and also prevents moisture from evaporating. The formula is also infused with moisturising algae extract and hydrating soy-based polyglutamic acid that support the HA's effects.
Why it's great: A postbiotic blend of lactobacillus ferment and avena extract also helps balance the skin's microbiome, in case you're dealing with sensitivity.
It's available at Sephora for SGD105 per 30ML.
13. Skin Inc Hyaluronic Acid Serum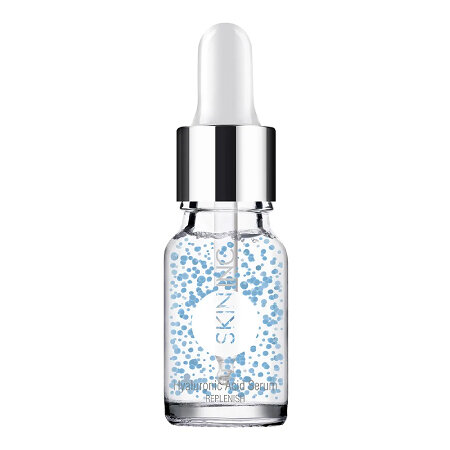 Skin Inc's hyaluronic acid serum can be used on its own or in a cocktail with other serums from the brand. It's powered by hydrolyzed hyaluronic acid and antioxidant-rich licorice so your skin stays hydrated and bright.
Why it's great: It also has calming green tea extract to soothe irritated skin.
It's available at Sephora for SGD68 per 10ML.
Have dull, oily skin? Achieve the glow with these non-greasy serums.
Comments, questions or feedback? Email us at [email protected].