Kim Seon Ho is coming to Singapore! The actor, who is best known for his roles in Hometown Cha-Cha-Cha and Start-Up, will be getting up close and personal with his fans this September.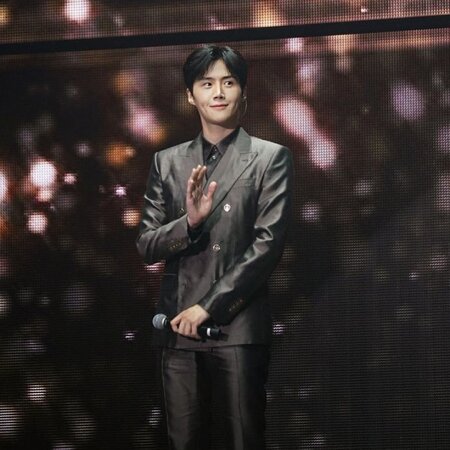 Kim Seon Ho Singapore fan meeting: date, venue, and more
The fan meeting will be held on 15 September at The Star Theatre. Seon Ho will be entertaining his fans, who are called Seonhohadas, all night long through a series of song performances as well as various interactive activities.
The fan meeting is part of his "One, Two, Three. Smile" Asia tour. He previously went to Manila, Bangkok and Jakarta. Before Singapore, Seon Ho will also be making a stop in Kuala Lumpur, Malaysia on 18 August.
Following his rise to stardom after being in Hometown Cha-Cha-Cha and Start-Up, which had everyone joining #TeamGoodBoy, Seon Ho starred in a neo-noir action thriller The Childe. You can know more about it here.
Ticket prices and where to buy in Singapore
Stay tuned for more details on ticket prices and selling dates.
(Cover photo from: @seonho__kim)
Can't get enough of Kim Seon Ho? Here are some of his other projects you can watch while waiting for updates.
Comments, questions or feedback? Email us at [email protected].