This article was first published on 6 June 2022.

The Ballad of Songbirds & Snakes — the prequel to the beloved Hunger Games franchise has finally released its first trailer. We're getting all the feels and reminiscing about the first time we got sucked into the dystopic world of Panem.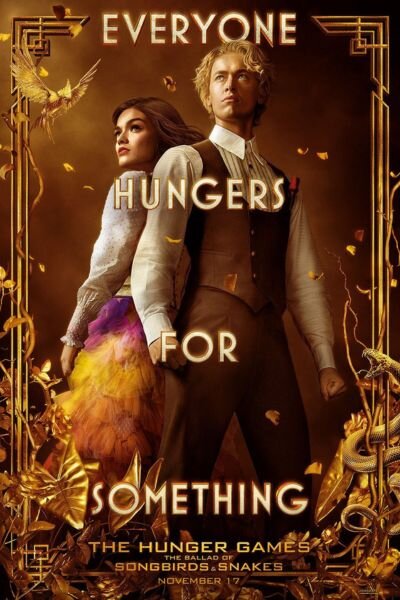 The Hunger Games: The Ballad of Songbirds & Snakes: trailer, cast, plot
The new film will be a standalone one, and it will be directed by Francis Lawrence who was also in charge of the previous installments. It's based on the 2020 novel of the same title by Suzanne Collins which centres on the villain origin story of Coriolanus Snow and takes us to the 10th Hunger Games — 65 years before Katniss Everdeen's era.
Tom Blyth (known for the 2021 film Benediction) will take on the role of Snow while Rachel Zegler (known for winning an Oscar for the 2021 film West Side Story) will play the role of Lucy Gray Baird of District 12. Snow reluctantly becomes Lucy's mentor but comes to realise that he can team up with her to turn the odds in their favour.
Aside from the two, Hunter Schafer will portray the young Tigris, the cousin of Snow who eventually helps Katniss in the future. Peter Dinklage will take on the role of Casca Highbottom, the co-creator of the Hunger Games while Viola Davis will take on the mantle of the villainous head game maker Dr. Volumnia Gaul.
The trailer ends with the chilling "It's the things we love most that destroy us" — a foreboding statement from the older Snow to Katniss — and leaves us hungry for more.


The Hunger Games: The Ballad of Songbirds & Snakes: release date in Singapore
The new film will premiere on 17 November 2023 in theatres in Singapore.
(Cover photo from:
@thehungergames
)
Comments, questions or feedback? Email us at [email protected].