​​Hunger Games prequel film The Ballad Of Songbirds And Snakes is the latest addition to a roster of villain origin movies that have popped up in recent years including Cruella, Joker and more. There's been a lot of buzz since Lionsgate revealed in 2021 that a Hunger Games prequel was in production. And after much anticipation, we finally get its first teaser!
​​Hunger Games prequel film The Ballad Of Songbirds And Snakes trailer
The trailer was unveiled at the 2022 MTV Movie & TV Awards. It's set in an unknown snowy location and focuses on a frozen bird and snake that sit close to each other. The snow then slowly melts and reveals the gold colour of both animals as they slowly move and seemingly come to life. No actual movie footage is revealed. The trailer instead teases with the ominous phrase "You're invited to return to the Games" and confirmed a release year with the text "In 2023, the world will discover who is a songbird and who is a snake".
The Ballad Of Songbirds And Snakes cast and plot
Two actors are confirmed to star in the Hunger Games prequel. Young Snow will be played by 27-year-old British actor Tom Blyth, whose last project was the biographical film Benediction. Meanwhile, 21-year-old West Side Story actress Rachel Zegler will take on the role of District 12 tribute Lucy Gray Baird.
The plot of The Ballad Of Songbirds And Snakes is based on Suzanne Collins' 2020 novel of the same name. It depicts the story of how young and impoverished orphan Coriolanus Snow became the wicked President Snow Katniss Everdeen faced in the original Hunger Games trilogy.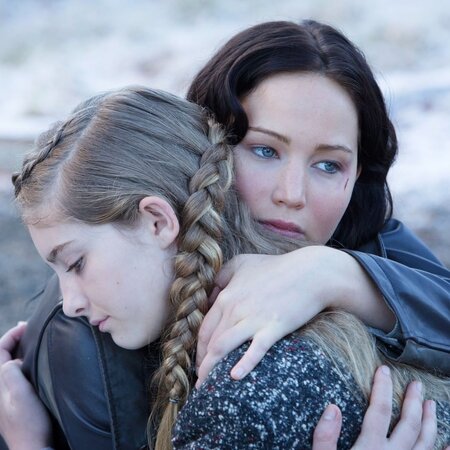 The prequel follows Snow as a Hunger Games mentor who guides rebellious teenage tribute Lucy Gray Baird to win the game in hopes of getting his share of the prize money to pay for his education. Along the way, the duo faces a lot of challenges which prove to change Snow's personality.
This is looking to be a good one!
Comments, questions or feedback? Email us at [email protected].