It's spooky season, and if you're looking for a fresh film that's not too scary to add to your Halloween watchlist, the newly released Five Nights at Freddy's might be the one for you. Check out its cast, plot, early reviews, and more.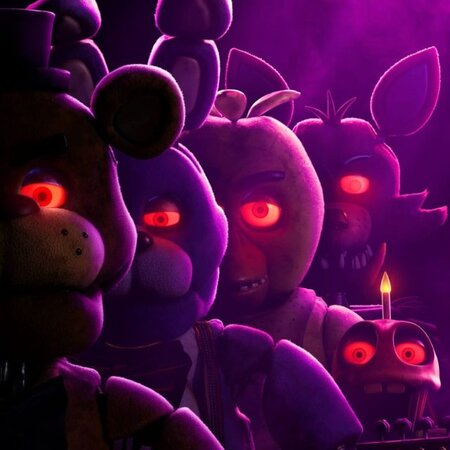 Five Nights at Freddy's: trailer, cast, plot, and more
Hunger Games
star Josh Hutcherson plays the role of a guy named Mike Schmidt, who is desperate to keep caring for his 10-year-old sister Abby (played by Piper Rubio). Career counsellor Steve Raglan (played by Matthew Lillard of the first Scream movie) gets him a gig as a security guard at an old, abandoned restaurant. Freddy Fazbear`s Pizza was once a successful, family-friendly spot in the '80s, but it's now anything but that.
Four animatronic mascots — Freddy Fazbear, Bonnie, Chica, and Foxy — move and kill anyone who is still there after midnight.


Five Nights at Freddy's early reviews
Expectations are high for
Five Nights at Freddy's
as it is an adaptation of a
popular video game
which became highly successful for its jumpscares and horror elements. But did the movie come through? The internet is divided about it, but let's start off with the positive reviews that the movie has received so far.
People are praising the creepy animatronic characters as they were faithful to the game and were created by the beloved and long-standing Jim Henson Creature Shop. The film's director
Emma Tammi
chose the company for their ability to nail "something that would embody child wonderment as well as the scares and the creep factor." Others say that they enjoyed watching the movie.
However, critics say that the movie doesn't deliver the fear and paranoia one feels while playing the original game. This might be because the creators were hoping to be inclusive of younger audiences.
Gamesradar, which reviews games, movies, and tech, says that the movie falls short "despite sharing the same producers and story ingredients as demon doll hit M3GAN." Digital Spy, which is also known for covering various movies and TV shows, points out that there's a lack of tension and a bland story.


Where to watch Five Nights at Freddy's in Singapore
Hoping to see it for yourself? Catch the film in various theatres in Singapore (it has a PG-13 rating). You can book your tickets right
here
.
(Cover photos from: fivenightsatfreddys.movie, twitter.com/FNAFMovie)

Comments, questions or feedback? Email us at [email protected].