Halloween is just around the corner, which means it's time to binge horror movies. However, we have to admit that we're looking for something different from the usual slashers, zombies, and other 'traditional' spooky flicks. In the same boat? What do you say about switching up this year's Halloween watchlist with these no-jumpscare thriller films?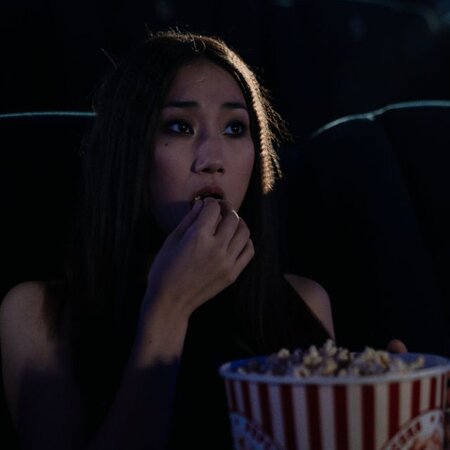 Thriller films without jumpscares
1. Get Out
This 2017 hit by director and producer Jordan Peele is about African-American Chris (Daniel Kaluuya) and his Caucasian girlfriend Allison (Rose Armitage). After dating for five months, the two decided to visit Allison's family for the first time. Despite the initial worry that Allison's family might treat the couple's interracial relationship cautiously, everything turns out smoothly. However, the longer they stay, the more Chris discovers that things are not what they seem.
Spook factor: 10 out of 10. Jordan Peele is known for injecting brilliant social commentary in both his comedy and horror film projects and Get Out is a testament to that. The film focuses on how active racism is despite what is now seemingly a progressive period. It also shows black people continue to be objectified and their culture appropriated. Every sequence in the film also gives the viewer a skin-crawling feeling without necessarily relying on in-your-face theatrics to deliver a scare with its brilliant use of cinematography and scoring. Overall, Get Out's appeal relies on two major scare factors: a semi-sci-fi-esque thrilling twist and the harsh reality that racism still exists in modern-day society.
Catch Get Out on Apple TV+ here.

2. Gone Girl
Speaking of relationship-related horror stories, here's another no-jumpscare scary movie to consider:
Gone Girl
. Rosamund Pike and Ben Affleck star in this film as Amy and Nick Dunne, a seemingly perfect couple whose relationship became the subject of a media circus after Amy's disappearance. As the search for Amy lengthens, more is revealed about their marriage.
Spook factor: 8.5 out of 10. Gone Girl's non-linear storytelling keeps it from being predictable, which is a great element in any mystery-thriller. It also beautifully leaves the viewers small clues about what's to happen without teasing too much. Similar to Get Out, its appeal as a non-conventional scary story that banks less on actual in-your-face scares, but more on its exaggeration of real-life horror stories like media manipulation, gaslighting in relationships, and people's tendency to envy glamourised public personas. We're docking out some points simply because the eerie ending leaves us wanting more.
Catch Gone Girl on Netflix here.
3. The Shallows
Our next movie pick is this 2016 survival film starring Blake Lively. The Gossip Girl alum starred as Nancy, a medical school student who decided to go on a secluded island getaway to mourn the loss of her mother. She finds herself in a great white shark's feeding ground while surfing.
Spook factor: 7 out of 10. While it's not your usual horror flick, The Shallows is scary because it taps into one of our innate fears as a species: fighting for survival. The film challenges our minds with the question "What will we do in Nancy's situation?" It may not give the same thrill as running away from zombies, but it's scary because, at the back of our minds, we know that the film's plot is something that can happen to us in real life. We're giving it just 7 because she pulls an impossible superwoman move in the end to take down the shark, but overall, it's a thrilling movie.
Catch The Shallows on Netflix here.
4. Forgotten
Jin-seok (Kang Haneul) and his older brother Yeo-seok (Kim Moo-Yul) move into a new house with their family. Everything was well until one night, Jin-seok witnessed the kidnapping of his brother. Nineteen days later, Yeo-seok returns unscathed but without any memory of his abductors. He also has no recollection of what happened during his disappearance. Scared for his brother's welfare, Jin-seok starts watching Yeo-seok's behaviour and ends up suspecting that the man who returned was not his brother.
Spook factor: 9 out of 10. There are many ways to describe Forgotten but predictable is not one of them. The film paces each of its many reveals nicely, perfectly setting things up for the grand reveal. The direction and acting are also top-notch, inviting you to pay attention to every detail you see onscreen to fully appreciate the many highs of the story. The only downside of the film is it lacked one major foreshadowing detail (though we won't spoil what) that might've clued us in on the film's climax better.
Catch Forgotten on Netflix here.
5. Pihu
This film pick may be the most non-traditional 'horror' movie on this list but may just be the most horrific despite having no jumpscares. This 2018 Indian film follows the story of two-year-old Pihu (Myra Vishwakarma) who finds herself hungry and trapped at home after her mum fails to wake up and her father goes on a business trip. Oblivious to her surroundings, Pihu starts to pass time playing with everything she can get her hands on, unsupervised.
Spook factor: 15 out of 10 (yes, we're not kidding!). Pihu is stressful to watch whether or not you're already a parent. It portrays the dangers of a home that's not child-proofed and the reality that not every family can afford to have one.
Catch Pihu on Netflix here.


6. Memories of Murder
If you're a fan of dark and brooding K-dramas, this is your sign to take your watchlist up a notch with the 2003 film Memories of Murder which is based on the true story of what's believed to be South Korea's first serial killer case. Award-winning director Bong Joon-ho is at the helm of this haunting film. Set in the '80s in a small Korean province, two detectives (played by Parasite's Song Kang-ho and Kim Sang-kyung) struggle with the chilling case of multiple young women being found raped and murdered by an unknown culprit.
Spook factor: 8 out of 10. Real-life spoiler alert: the serial killer who was the basis for the film was caught in 2019. However, if you're a fan of Bong Joon-ho's work, then you'll applaud his masterful way of using horror to bring out societal ills that we know all too well. You'll keep pondering about this movie even after the end credits are over.
Catch Memories of Murder on Apple TV+ here.
7. The Witch
Talented actress Anya-Taylor Joy is the star of this nightmarish film. In the 1630s, forces of witchcraft, black magic, and possession invade a secluded area in New England. A farmer, his wife, and their children blame Anya-Taylor Joy's character when the youngest son suddenly vanishes. This becomes the start of a series of unsettling visions and terrors proliferating in the haunted woods.
Spook factor: 9 out of 10. It will immerse you in its lore and disturb you with its violence and horrific scenes. Despite its slow-burn storytelling, it doesn't have a dull moment.
Catch The Witch on Netflix here.
This article was first published on 26 October 2021. Last updated: 26 October 2023.
Speaking of Halloween, check out these Squid Game-inspired outfits you can sport for the occasion.
Comments, questions or feedback? Email us at [email protected].