This article was first published on 16 March 2023.
When she pulls up you know it's a shutdown. We're talking about no one else but BLACKPINK's Jisoo, who has just confirmed the release date of her first solo album titled ME. After releasing the cover of her album, the star also shared a new video teaser and the tracklist.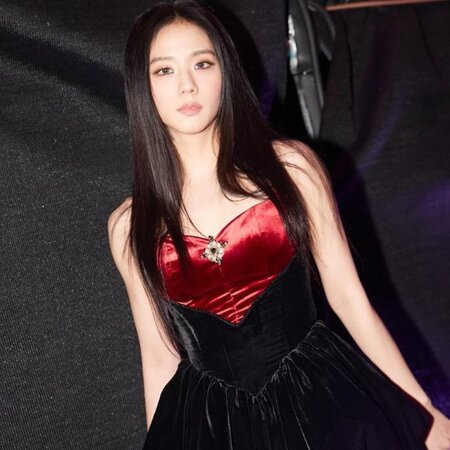 BLACKPINK Jisoo's first solo album: teaser and tracklist
The first video teaser we got from the artist is titled 'VISUAL FILM #1' which trended on YouTube when it was released. You'll see Jisoo posing with bright red poppy flowers and hear a mysterious plucking on a stringed instrument. Red, black, and white are the colours that permeate the video.
It matches well with the album's title track 'Flower', and we can't wait for the release of its music video. The other song on her album is 'All Eyes On Me'.
Jisoo's solo career has been highly anticipated by fans worldwide as she's the last member of the group to 'debut'. Jennie's 'SOLO' came out in 2018, while Rosé's -R- and Lisa's Lalisa dropped in 2021. But the fans' wait is almost over.
The K-pop star and Snowdrop actress first released a mysterious teaser with a striking red piece of cloth strewn on a field of grass. Then, on 8 March, she unveiled the main image for this solo release, along with the title ME. Talk about the perfect title for this long-awaited release!
Her agency, YG Entertainment, has revealed that it has invested the largest production cost in Jisoo's music video among BLACKPINK's videos.
Aside from gearing up for her first solo album, Jisoo is running a tight schedule as BLACKPINK the group will head off to the States in April to headline the popular Coachella music festival. They are also on their Born Pink world tour (they will be coming to Singapore on 13 and 14 May). Jisoo has also launched her own YouTube channel and has uploaded five videos about her visits to London, Barcelona, Cologne, Paris, and Copenhagen.
BLACKPINK Jisoo's first solo album: release date
The album will be out on 31 March 2023. Stay tuned for other official details about the album.
(Cover photo from: @sooyaaa__)

Comments, questions or feedback? Email us at [email protected].