Style is not always about the price tag. From thrifting to clothing rentals, this month, we'll be exploring popular money-saving tips and practices that will help us look good for less.
Earlier this year, we wrote an article exploring the rising trend of renting clothes instead of buying new ones. It's a concept that appealed to many consumers because it allows flexibility and is a more affordable (and sustainable) option than constantly buying brand new clothes just to stay on-trend. You also get to dress up in unique designer pieces for special occasions without having to splurge.
But it's also worth asking: what is it really like to rent clothes? Is it really convenient as it's marketed to be? To help us gain insight into this practice, we interviewed people who have been renting their everyday clothes for quite some time. Ahead, their takes.
The perks of renting
When asked about the number one perk about renting clothes, fashionistas Laura and Joy both said the same thing — it saves them tons of money. "When I go into shops, I second guess whether I should buy something because I have a clothing rental subscription that can pretty much take care of all occasions," Joy says. "I also get to try styles that I normally wouldn't wear just for the fun of it without any commitment to owning the pieces."
Another major perk is not having to worry about laundry. "Not having to worry about laundry nor ironing helps save a lot of time," Joy shares.
Their fave pieces


Both Laura and Joy use their clothing subscriptions to rent pieces both for work and significant events. "I rent clothes regularly for work, big events and trips abroad. Sometimes, I also rent designer bags to complete the look," Joy shares.
As for Laura, her favourites include a pink maxi skirt she rented for her Bali trip (see above). "I thought it was the perfect accessory for my travel photos," she says. Another one would be this dress with a unique hemline (see below) that she got for a nice lunch with her family.
Some tips to note
It turns out that the challenges customers face when it comes to renting clothes are not that different from the ones experienced when doing online shopping. "Sometimes gauging colour, material and fit on rental sites is difficult," Laura says.
But Joy has a nifty tip to overcome this speed bump: "There will be times when a style that looks good on the app doesn't look good in real life. So what I do is to look at what others have rented through hashtags and tags and see what would look good in real life."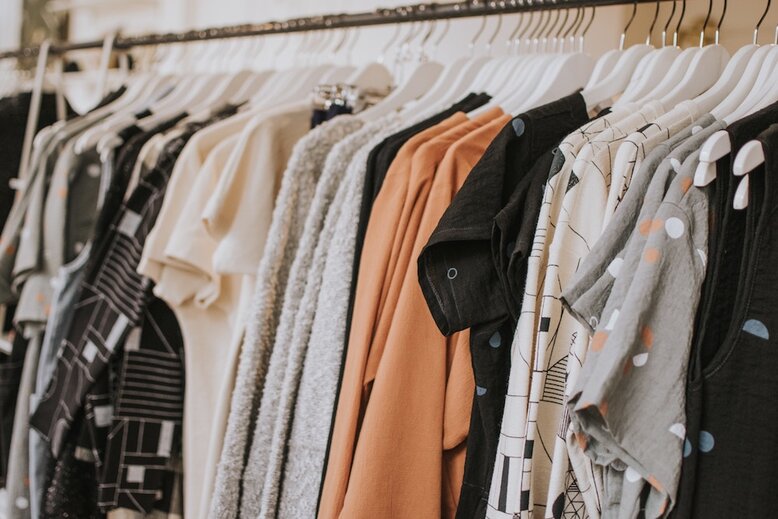 Another tip is to be on the lookout for sales and discounts to save even more money. "Pay close attention to your favourite rental company's sale page. Some of these rental clothes will be put up for sale every once in a while, which is a great opportunity to purchase something you've had your eye on for a fraction of the price," Laura shares.
Check out some thrift flip tips from Youtuber Rachel Gania.
Comments, questions or feedback? Email us at [email protected].