Put a finger down if you've stared at your overflowing wardrobe and thought to yourself, "I have nothing to wear!" Put another finger down if you've entered a boutique with the intention of buying "just one dress for work", only to walk out with five other items instead. It can be tough to resist the temptations of fashion, given how there's always a fun, new style trend to experiment with or an eye-catching runway collection that you can't help but be inspired by.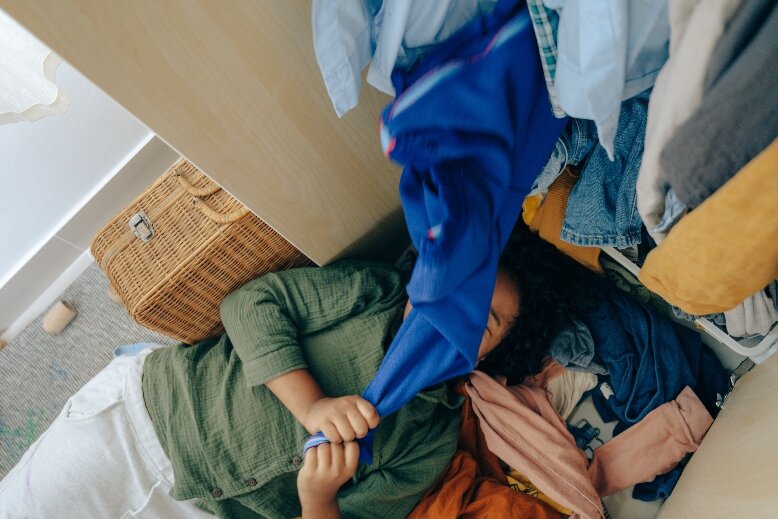 Considering these reasons, it's still crucial we realised how harmful careless overconsumption of fashion can be for our planet — and take action. A report shared by fashion intelligence site Edge Expo found that the clothing and textile industry is the second largest polluter in the world. What's more, one in two people is throwing their unwanted clothes in the trash, resulting in 64 per cent of the garments ending up in landfills.
With Earth Day taking place today, why not make room in your hearts, minds (and closets) for fashion and sustainability to go hand-in-hand? Read on as representatives from Singapore-based garment and textile studio Weekend Sundries, Thai eco-friendly bag brand YAAM, and model and Fashion Revolution Malaysia's Melissa Tan tell us more about their thoughts on fashion in the COVID-19 era and reveal tips on how you can enjoy fashion more sustainably.
Care for your garments so they'll last longer
Are you guilty of chucking your worn clothes directly into the washing machine without thinking twice? We know we are, and this habit may result in our clothes wearing out much faster than they were meant to. "Refer to the care guide to ensure that your garments are cared for properly so they'll last longer," advised the team behind Weekend Sundries, a Singapore-based garment and textile studio whose designs focus on elevated comfort, quality and timelessness that cater to a conscious way of living.
Apart from encouraging others to take proper care of the garments, Weekend Sundries also pays extra attention to using gentler-on-earth materials for their collections. "Every aspect of the brand aligns with our personal values of conscious living. Building a slow fashion label means being mindful of the designs we produce and sourcing for low-impact, natural fabrics that are built to last, so it removes the need for constantly buying and discarding," the studio shared.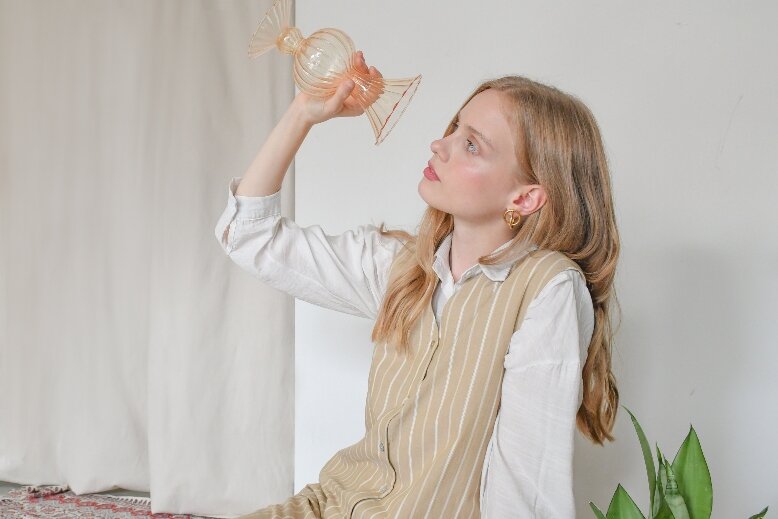 Speaking of the vicious cycle of buying and discarding, Weekend Sundries also believes that COVID-19 has successfully shifted consumers' priorities away from the need for "instant gratification when it comes to clothing." Having observed this change in consumption habits, the studio decided to launch its Pre-Orders system that allows them to reduce textile waste by producing only what is needed.
What's more, the studio also recently unveiled its new initiative, which rewards shoppers who reuse their WS Reusable Tote Bags whenever they shop with them in-store. "Points will be allocated to their Loyalty Programme account, which fast tracks them towards unlocking rewards such as a discount or exclusive goodies," the studio explained.

Discard the notion that sustainable fashion = traditional and colourless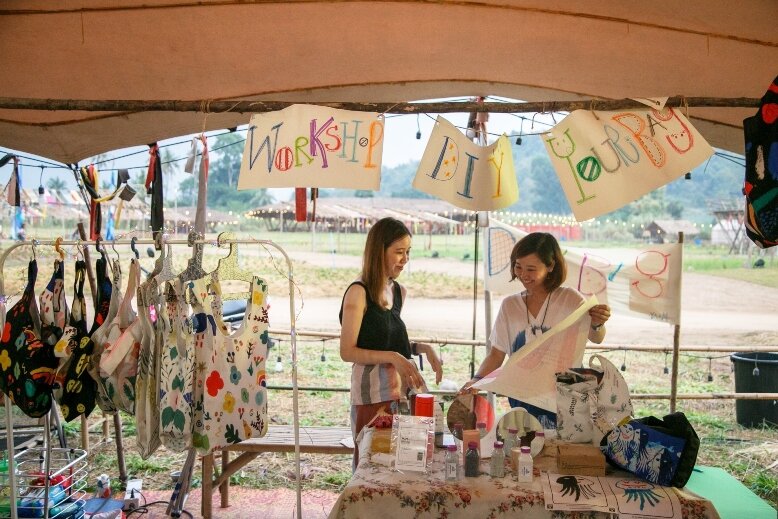 Does your mind go straight towards wrinkled linen blouses and rough-textured totes made of hemp whenever someone mentions "slow fashion"? Thailand bag brand YAAM (which means "bag" in Thai) aims to challenge this outdated perception with their line of vibrant and colourful eco-friendly bags that are not only stylish but are made out of recycled PET bottles as well.
Currently retailing in Singapore via Sift & Pick, the brand was born after its founders saw international brands such as Patagonia and Allbirds offering thoughtful, sustainable products that were designed for daily life. "We realised that the sustainable options available to us in Thailand were either limited or expensive. Hence, we decided to create our own line of products that not only cares for the customer's needs but for the environment as well," the brand shared.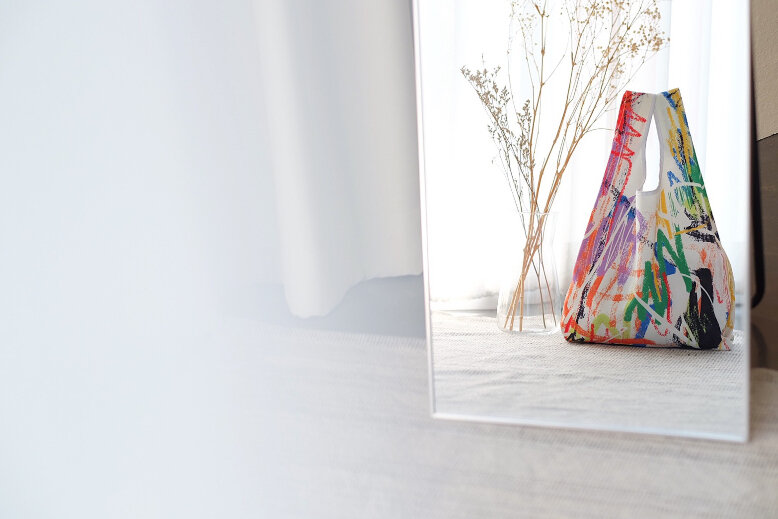 "With the ongoing pandemic, it has become tougher for us to find opportunities to showcase our new products at trade shows or events," YAAM shared. However, the brand believes that the silver lining behind this dark cloud lies in the rise of the conscious, discerning consumer: "We think that the time for trial and error is slowly fading away. Consumers have become stricter with what they buy, and sustainable fashion will become bigger as more people begin to understand the damage of fast fashion."
The brand also believes there's "no excuse" for consumers to use single-use items, given the plethora of reusable options available to us today. YAAM also hopes that more people will think about the significance of the clothes that they wear: "Every time you wear a particular piece of clothing from a brand, remember that you're carrying the stories behind it as well. Do they align with your values?"

Challenge yourself by "shopping" from one another's wardrobes
"A lot of people who come to clothes swaps have told me that they've lost their appetite for shopping. They would try to leave with as little as possible and when they do find something, they do their best to ensure that they will use it — even though everything's 'free!'" revealed Malaysian TV host, model and Fashion Revolution Malaysia's Acting Country Coordinator Melissa Tan, who organises clothes swaps regularly for fellow fashion lovers to share their clothes with one another.
As for her personal sustainable fashion journey, the Zero Waste advocate recalls the time when she travelled between three countries as a working model and realised "what a relief" it was to be living out of a suitcase. "I started to work with a capsule wardrobe instead. Everything clicked when I approached it with a minimalistic mindset and realised those two worlds intersected so well as they both had the same focus: living more intentionally, being the best version of yourself, and helping you just optimise while being kind to the earth," she shared.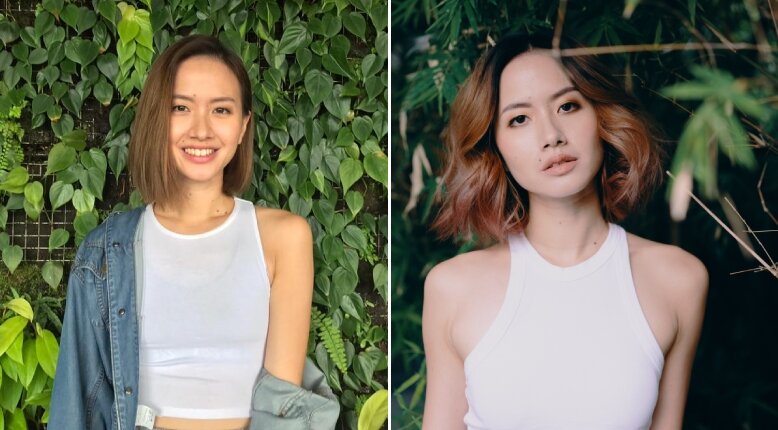 "I believe you probably already own everything you ever need. Otherwise, you can source it secondhand. When you put these 'boundaries' on yourself, you become more creative and resourceful when looking for pieces that will truly add value to you. You become more discerning and that helps you understand your style and what fits you best," advised Melissa, when asked about resisting the temptations of fast fashion.
Reflecting on the pandemic's impact on fashion consumption, the model believes that many people have gone through a decluttering phase after realising how little of the wardrobe they were wearing: "COVID-19 has made them question their level of consumption. However, even as time passes by and we 'get used' to it, we should still hold onto the lessons that we learnt during this new normal and remember that we don't need that much."
"Practising sustainable fashion is not just healthier for the planet, but healthier for you. Fashion is about creativity and self-expression, so let's bring back the culture of appreciation for fashion itself and not centre it around consumption," shared Melissa.
Now, are you ready to embark on your fashionable sustainable journey?
(Cover photos from: YAAM and Melissa Tan)
Comments, questions or feedback? Email us at [email protected].