We often ponder the joys and challenges of finding 'The One.' The same can be said about searching for the perfect pair of shoes. So, what will it take for a woman to meet her 'sole' mate? Not as difficult as we imagine it to be, it seems. We sat down with Josh Leong, the co-founder of Singaporean footwear brand Palola to learn more.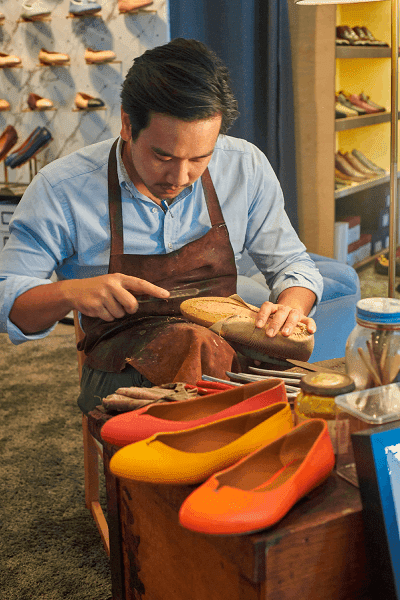 Made to order, made to last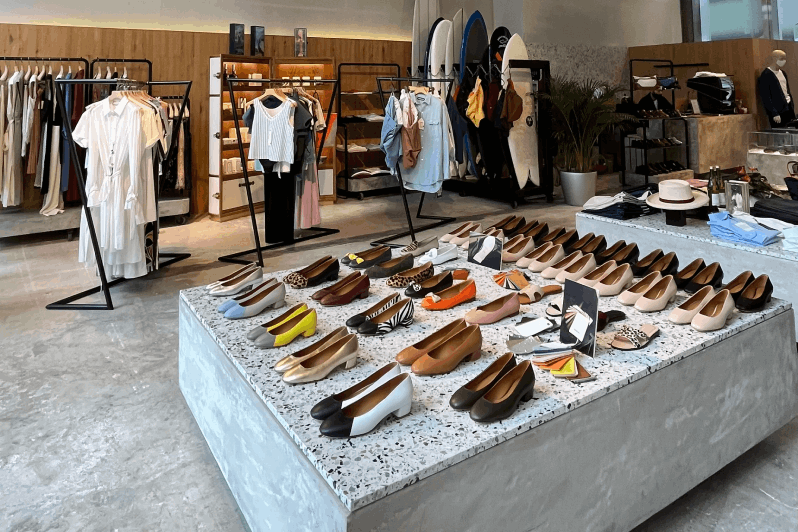 Some brands seek to set new trends and influence women's tastes and preferences. Palola prefers to carve its own space in the footwear industry by keeping its focus on women's real-life needs. In fact, the brand's first 300 shoes were made-to-order before it branched out to offer 'stock models' of its designs.
While Palola's made-to-order shoes cost more than those sold by fast fashion brands (prices start from SGD245), the brand has built a growing customer base as women appreciated the freedom of owning a pair of shoes that meets the needs of their feet just right. The shoes are also made by hand using traditional shoemaking techniques and are made of quality leather from Italy or Spain.
"Our made-to-order service gives women the opportunity to choose from our selection of designs. They can also mix and match different sizes or widths based on their preferences. They also get to decide on the colours and the type of leather. The shoes are ready in as early as four weeks," Josh explains.
Palola at Colony Clothing
To encourage more women to experience the 'magic' of Palola's Made-To-Order service, the brand has set up a new, permanent station at multi-label store Colony Clothing. Both brands also worked together to conduct several in-store shoe-making demonstrations.
"Colony Clothing reached out to us during the pandemic. It was the right partnership for us as we've always been looking for the right stockists. We want to work with like-minded partners who will treat our brand with care," Josh shares. The store also carries stock models, which are Palola's classic footwear designs that customers can readily purchase and bring home within the same visit.
Listen, love and learn
Josh tells us that while he has received formal training as a bespoke men's shoemaker in Florence, Italy, he doesn't come from a designer background. As such, he and his team diligently keep their ears to the ground to produce timeless yet covetable designs that tackle women's footwear woes. What is their secret? "Telegram polls", he says.
"A lot of the design details that we've incorporated into our shoes — from the colours to the types of leather we use — are based on customer feedback. We would rope our loyal customers in whenever we plan to launch a new design. We get on Telegram and conduct polls to get their thoughts," he explains.
Embrace your lady bun(ions)
Resolving women's footwear woes also means dealing with issues that aren't always sexy. Enter bunions: a bony bump that forms at the base of a woman's big toe when she repeatedly squeezes her feet into narrow, pointed-toe footwear.
"Bunions are quite a common problem that Asian women face. The women around me have it too because foot type is hereditary. I've also heard from my customers who have purchased slides from other brands that they've found those to be uncomfortable."
With this in mind, Palola developed a pair of slides — the Yumi — which cleverly features a curved opening on the sides of its leather upper to accommodate bunions. It went to become the brand's signature slide and was well-received especially during the pandemic as more women preferred casual footwear over heels.
Favour classic companions that will stand the test of time
It's no secret that we will come across many 'distractions' during our search for our 'sole' mate. However, ultimately, we find ourselves going back to classics that never fail us. In footwear speak, this refers to quintessential designs such as ballet flats, loafers and pumps.
"Palola debuted its made-to-order offerings with ballet flats as they're a quintessential classic. We later launched loafers, which are made from tumbled grain leather. This makes the shoe soft, portable and travel-friendly. You could easily pop these into your hand carry and not worry about them," shared Josh.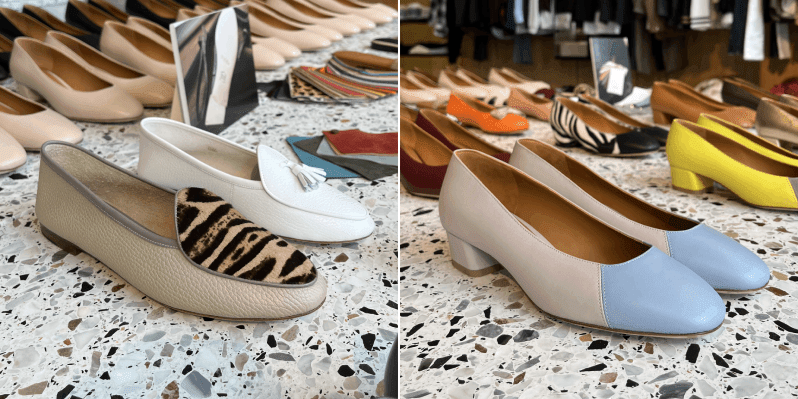 Women needed heeled footwear for professional settings too. Palola gave its unique take on the classic silhouette by modifying the toe shape of the classic court heel to create a 'soft toe'. This reduces the amount of discomfort that women have to experience when wearing heels.
These seemingly minor details go a long way in helping women feel more confident and at ease in their shoes as they go about their daily lives.
Recognise and honour your needs
A woman's relationship with her shoes can be an incredibly personal one. As such, it's all the more important that we cultivate an everlasting one that will take us through life's ups and downs — come rain or shine.
"Our shoes are catered to Asian women's feet. Even if they don't walk home with a pair of Palola shoes, we hope they can experience the joy of understanding their feet better. This way, they know what to look for in their footwear," Josh shares.
Palola shoes are available at Colony Clothing, CityLink Mall and online.
Colony Clothing
89 Clemenceau Ave, #01-37, Singapore 239920
(Cover photos from: @palola)
Next, discover our interview with Cicheti Group co-founder Liling Ong, who tells us how she found herself in the F&B business.

Comments, questions or feedback? Email us at [email protected].