Accessible fashion isn't as accessible as we hoped. Even in the modern day, people living with disabilities still have limited fashion choices and it's time to shine a spotlight on this issue.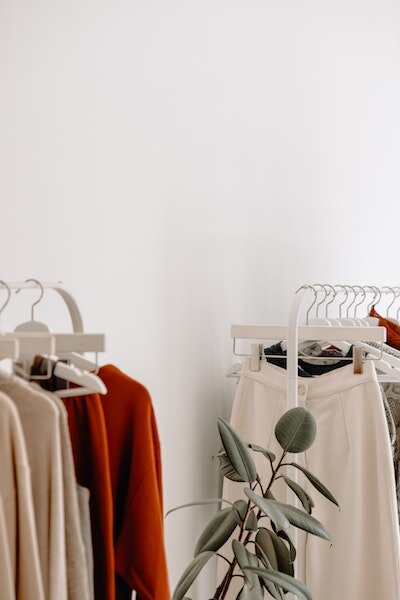 There's a lot of talk about inclusivity in the fashion industry right now. Many brands have become more inclined to release clothing in a wide range of sizes to cater to different body types. This is a good thing and definitely a step towards the right direction, but we have to remember that it's just that: a start. There's still a lot of work to be done before fashion becomes truly inclusive for all.
What the fashion industry forgets about inclusivity
One overlooked aspect of inclusivity is the lack of accessible fashion design. Walk into a random clothing store and there's a good chance you won't be able to find an item that caters to the needs of people with disabilities. Also known as adaptive clothing, these pieces are designed to be easily put on or off and aren't restrictive. Some items consider the silhouette of a wheelchair user and are made to prevent any uncomfortable chafing due to ill-fitting seams. Others also have features for feeding tubes and medical devices. Adaptive clothing also extends to easy wear undergarments with velcros and zippers as well footwear such as shoes with braille, and easy slip-on designs.
Model and fitness enthusiast Zoe Zora shares that as a quadriplegic with limited hand function, easy access features of adaptive clothing like magnetic buttons and adjustable velcro hemlines — things that can be incorporated into almost any clothing — make a huge difference. Unfortunately, the use of these features is still not widespread in the fashion industry which limits the options available for people with disabilities.
"When I was still new to my injury I didn't care about dressing up at all, but when I started wanting to dress up, there weren't many options for me so I compromised on my comfort and wore clothes that looked good but didn't feel good for my body and that had resulted in a lot of physical issues and discomfort for my body," Zoe shared. "I'm often forced to choose between function or fashion. I need to alter the size of my clothes for them to look good when I'm seated."

There are many factors as to why the fashion industry as a whole has been slow to embrace accessible fashion and have only been ramping up adaptive clothing designs recently. But for Zoe, it would be hard to imagine that the negative connotations and lack of representation for the disability community don't contribute to the glacial pace. "All the modifications that disabled people will need for their clothing would require designers to become engineers, utilising problem-solving, innovation and empathy — the likes of which is regularly deemed too difficult a task," she said. "It is probably also seen as a costly endeavour, and there is a stereotype that a majority of people with disabilities are low-income and don't care about fashion, dressing up or looking good and that is far from the truth."
The importance of adaptive fashion
Clothing goes beyond aesthetics. We use fashion as a form of expression, a way to make a statement about ourselves without saying a word, and when we're not able to do this, it can be frustrating.
Usha Nair, founder of Dawn Adaptive, an inclusive Malaysian fashion line, strongly believes that adaptive clothing gives a psychological boost and that it is important to give differently abled individuals the possibility to dress up on their own and enjoy independence. "People with disabilities are just like everyone else; they want to look good and feel comfortable too when they wear something. They can't be expected to wear what patients in hospitals wear just because it's more convenient," she said.
Usha's daughter Ivanna, who is living with cerebral palsy, also does modelling. Through Ivanna's runway gigs, Usha realised that most clothes are difficult to put on for people with limited mobility. "It puts Ivanna off from wanting to model more frequently. This made me realise that there are many others with disabilities just like Ivanna, who are actually struggling to access fashionable easy wear clothing," she said.
And this led her to found Dawn Adaptive in 2020 with her business partner Bernard Benzamin Nathan, who was diagnosed with Spinal Muscular Atrophy Type 3 at age two. "After much research, we decided to go with [creating] tee shirts because we believe it's something casual and everyone will usually need one for any casual occasion," she explained.

"Even women wear tee shirts with some outfits. We decided to use Magnetic buttons because our product was something new in Malaysia. No one made shirts with magnetic buttons here. We figured this is something that would appeal to many people. We wanted our brand to be more inclusive and accessible to all. Clothing that works for everyone," she said. Because ultimately her hope is that accessible fashion would be for all.
The emergence of adaptive fashion brands such as Dawn's, however slow it may be, has made a positive impact on Zoe. "It definitely affected the way I dress because there is now an option for me to wear something that looks good, feels good and is easy to wear," she said. "Will and Well is the only brand in Singapore that is working towards making sure people can express themselves through fashion regardless of their physical ability and they are creating a community that allows people with disabilities to feel represented."

Fashion is for everyone
However, it's not just differently abled individuals who will benefit from purchasing from Dawn Adaptive; Usha shares that their Magnetic Polo Tee is suited for everyone. "Through creating this shirt, we want to get rid of the segregation [between abled bodies and differently abled bodies] that exists in mainstream fashion," she said.
Zoe shares the same hopes. "Hopefully there will be a day when 'adaptive' is no longer a special category for disabled people. It should just be 'fashion', it should just be something that whether you have a disability or not, you can find the product you need," she said. "Everyone deserves the right to express themselves through fashion and how they present themselves to the world."
Fashion, indeed, should be for all.
(Cover photo from: @zoraaax6)
Comments, questions or feedback? Email us at [email protected].