What's the weirdest place people have asked to be tattooed? How about the worst body part for you to consider getting inked up? Learn all of that and more in the third episode of Open Up: Ink On Skin, our series where we shed light on the tattoo culture in Singapore.
In this episode, we chatted with three tattoo artists practising in Singapore on their top tips for getting tattoos, current tattoo trends like micro-realism, their weirdest client stories — including a tattoo on a guy's private part — how tattoos are viewed in Singapore and what got them into the tattoo scene.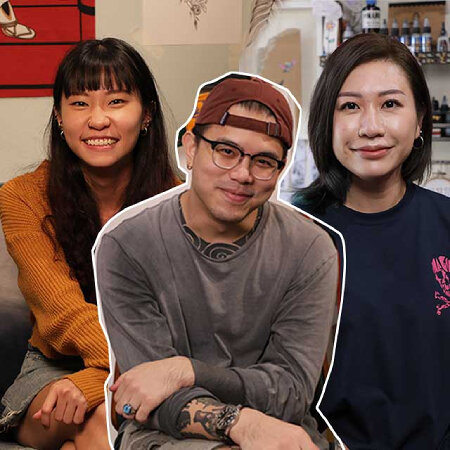 Did you know that the ribs are commonly said to be the most painful place to get a tattoo? Your skin is very thin in this area so the nerves are more sensitive. A close follow-up is anywhere near your joints, so that includes your palms, elbows, wrists, knuckles, knees, and ankles. On the other hand, all artists agree that the arms are the least painful place for your ink. Get to know more of the ins and outs of tattoos by watching the video above.
TheBeauLife Original's 'Open Up' video series is a safe, non-judgement space that explores if there is room for stereotypes in our contemporary society.
Want to know what it's like to get your first tattoo? We follow a Singaporean woman who got her first ink ever in our last episode. Watch it here.
Comments, questions or feedback? Email us at [email protected].