TheBeauLife is proud to be the digital media partner of Singapore Stories 2022, organised by the Singapore Fashion Council (formerly known as the Textile and Fashion Federation Singapore).
Fashion designer Kavita Thulasidas is on a mission to make the world fall in love with Asia. More specifically, she wants to captivate the world with "wearable pieces of art" that reflect both her unique identity as a Singaporean Indian woman and Singapore's vibrant heritage and culture.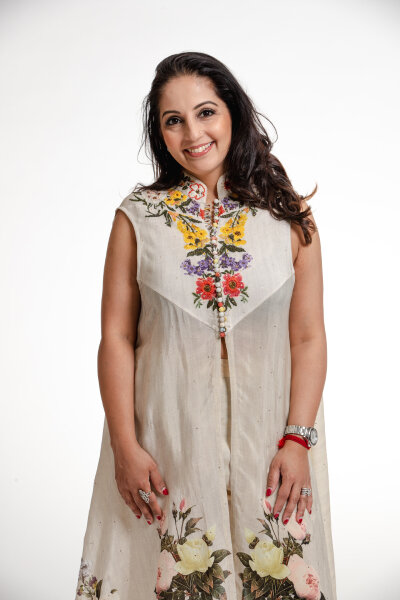 The best part? Kavita is on her way to turning this dream into reality. As the newly crowned winner of Singapore Stories 2022, an annual fashion design competition organised by the Singapore Fashion Council to nurture local talent and develop the nation's burgeoning fashion industry, Kavita will stand to showcase in Paris during fashion week and be exposed to international business-matching opportunities.
In short, the chance to share her designs on a global stage.
But that's not all.
Read on as Kavita lets us in on the inspiration behind her winning capsule collection, and how the competition has taught her to find her voice "from within". Plus, Leonard Augustine Choo, Singapore Fashion Council's Director of Industry Development, tells us more about what lies ahead for Singapore Stories.
The inspiration behind 'Heritage Reinterpreted and Beyond'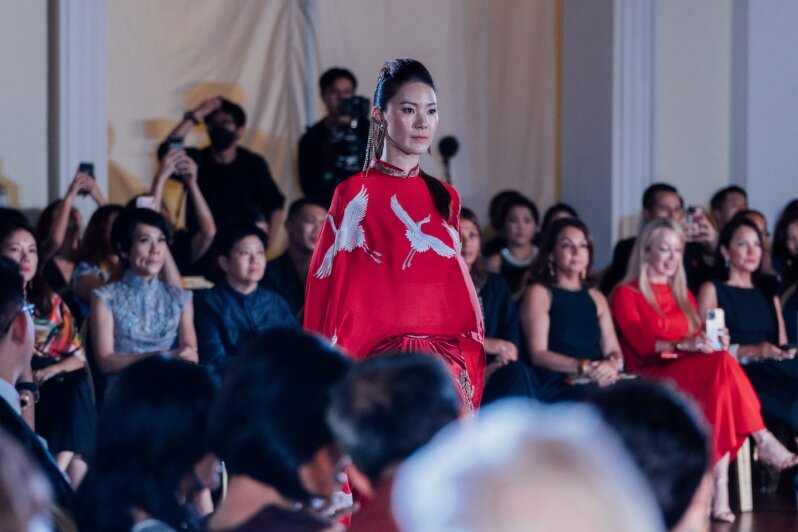 Kavita beat four other hopefuls in the final round of Singapore Stories, which saw each of them creating a six-look capsule collection inspired by the competition's theme, Fashion United. Her collection, titled Heritage Reinterpreted and Beyond, is a tribute to "Singapore's Asian roots while looking forward to the nation's global aspirations for the future." It features arresting shades of fuchsia, orange-red, sapphire and more, melded with meaningful, elaborate motifs of cranes, peonies and lotus blooms.
Kavita explains: "The tapestries and sculptures that we saw at the Asian Civilisations Museum and National Archives were particularly influential on my design process. The peonies symbolise prosperity while the lotus blooms from muddy waters to emerge with incredible beauty — synonymous with how Singapore persevered through difficulties and emerged prosperous and beautiful in its diversity. Cranes represent leaps of faith that Singapore has taken in hopes of emerging stronger and even more unified."
Designing outside of her comfort zone — and seeking inspiration from within
Speaking about the most important lesson that she learnt from participating in Singapore Stories, Kavita muses: "I learnt to find my inspiration from within and not to mimic the West — to embrace my cultural identity as a Singaporean Indian woman who has a modern outlook and global aspirations."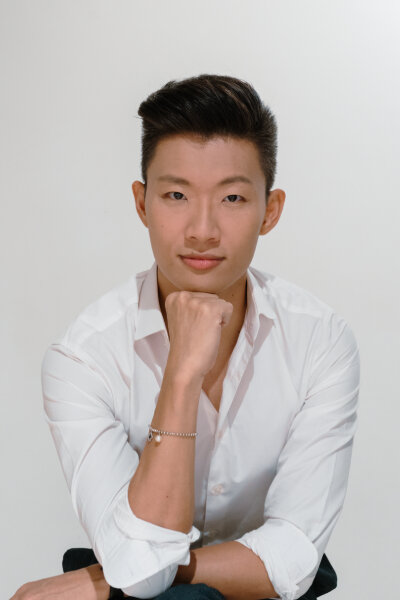 Beyond looking within, growth also comes from stepping outside of your comfort zone. Singapore Stories' Resident Mentor Leonard Augustine Choo reveals that it was interesting to see Kavita "pushing" herself to create a collection that was "young and cool but sophisticated." He also witnessed Kavita "examining the space in design between a mature aesthetic which was typical of [her own fashion label] Stylemart, and her own experience with her daughter Anita, who is very young and hip."
What lies ahead for Kavita and Singapore Stories?
Following the successful staging of a fashion show for the competition's finale event at the Asian Civilisations Museum, what lies ahead for Singapore Stories?
"At this point, it might be too early to say, but I think we can continue to expect the same focus on fostering design in Singapore, as well as the intention to challenge and develop our local design talents. As the competition has evolved, we also see and celebrate the value of a plural approach toward what 'Singapore fashion design' is — multiple diverse voices rather than a monolithic theme… Do keep a lookout for exciting things to come for Singapore's fashion industry!" shares Leonard.
In addition to the opportunities mentioned earlier, Kavita is also the proud recipient of the Singapore Fashion Award and an SGD5,000 cash prize. She will also get to showcase her capsule collection at the Asian Civilisations Museum and enjoy a retail opportunity with Design Orchard and OneOrchard.Store.
Kavita shares: "Winning the competition has given me a new perspective on my design aesthetic and has inspired me to reach new heights. The opportunity to showcase in Paris is a highlight of a designer's dream and is also a pivotal point in my career. I hope that this will be a launchpad to bring my collection to the world."
Take a closer look at Singapore Stories 2022 with its video series here.

Comments, questions or feedback? Email us at [email protected].