Cicheti Group co-founder Liling Ong describes her entrance to the food and beverage (F&B) business as "serendipitous". After all, she was doing law, corporate consulting, and fashion (among other things) but still found herself being one of Singapore's more notable restaurateurs, leading one of The Little Red Dot's biggest Italian-themed restaurant groups.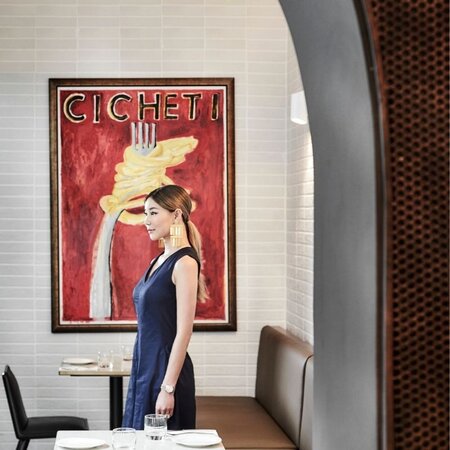 Like other business owners, Liling's plans to expand Cicheti's other F&B concepts had to be re-evaluated because of the pandemic,. Still, the challenges didn't stop her from opening Wild Child Pizette. The Neapolitan pizzeria was a dream come true for her and her co-founder and cousin Lim Yew Aun; they've been planning to add the concept to their lineup since the company's foundation in 2013. Now, along with their new partner Ronald Kamiyama, the vision finally became a reality.
Ahead, we chat with Liling about her thoughts on the F&B sphere post-pandemic, what drives her to sustain her many roles as an entrepreneur, and how her diverse experience pre-Cicheti helped her become the woman she is today.
Fill in the blanks: I am a _________, ___________, and a ____________.
"….mother, a curious explorer and dog lover."
You have a background in law, management consulting, as well as in fashion. How did you find yourself in the F&B business?
"It's as if all three career paths culminated in leading me down this road as a restaurateur. My foray into the business was serendipitous; I had a cousin who was an incredibly talented chef, a location that was in a gloriously historic and authentic part of Singapore and a naivety that in hindsight allowed me to have a 'just go for it' attitude."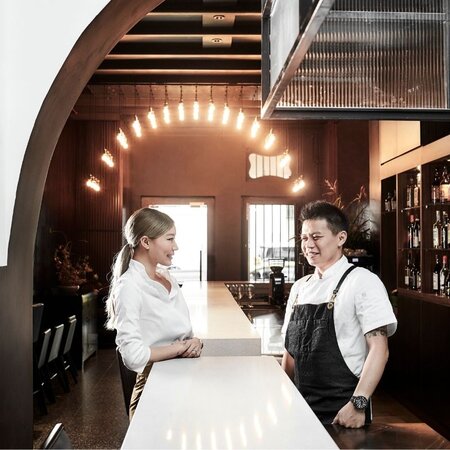 What are the values and skills you gathered from these past experiences that helped shape who you are as a restaurateur?

"Tenacity is something that I've come to recognise as a truly important trait when you are an entrepreneur, regardless of any industry you operate in. It allows you to treat failure as a necessary path to your goal, as opposed to being consumed by it. Having worked across different industries has allowed me to cultivate an appreciation for diversity and inclusivity.

In The Cicheti Group, we celebrate individuality and allow our team members to add their own personal touch to their positions. We hire differently, at times with our gut and based on the sheer passion we see. This has served us well and enabled us to grow and nurture a unique group of talented individuals with a very distinct company culture."
How much has the pandemic affected the F&B industry and how do you think this will affect the landscape of the business for 2022?
"The past two years have been incredibly challenging for the industry as a whole; we have never faced something this unpredictable and uncontainable – having no clue when this will end has proven to be one of the toughest aspects of the pandemic to accept and come to terms with. The landscape has and will continue to change drastically, with people seeking out more convenient types of food such as pizzas, burgers etc. but with more of a focus on those that are artisanally produced compared to fast food options.
That being said, fine dining will continue to do well as many will look to experience-driven dining as a way to be moved and feel connected to something bigger than themselves. Cloud kitchens will continue to rise in popularity as delivery revenue grows to account for a larger chunk of overall revenue."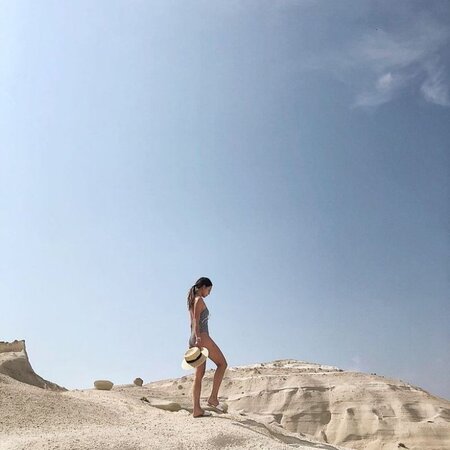 You mentioned before that good music sets the tone for a party or a gathering. How does music play a role in your work and personal life? Can you share what's on your playlist?
"Music is the intangible fabric that brings all elements of a dining experience together. I for one can't wait to have music back in our dining spaces. The music I listen to is a direct reflection of my current head space and mood. I am presently revisiting old favourites in the electronic and techno genre... perhaps yearning for a sense of escapism that I used to find in the club scene which has since been lost to the pandemic.
In particular,
Safe
by Monkey Safari, and anything from Four Tet's
Sixteen Ocean
's album gets me going. going. Gripping, tactile, energetic, ambient — I appreciate their wistful reverie in a time where everything happening in the world can occasionally feel all too overwhelming."
If you can compare yourself to pasta, which one would it be and why?

"*Laughs* This is funny because just 30 minutes ago, my partner Ronald proclaimed that if I was a pasta shape I'd be Gravellus.

Gravellus was historically only made by women and according to their mood or imagination. It is a Sardinian flower-shaped pasta made only by hand. It's fragile by looks and not an easy shape for an artisan to achieve but with so much to offer. Operating in a male dominated world, I've learnt not to shun away from my femininity but to celebrate it; to be direct but not to mirror myself off my male counterparts and become masculine in my approach. I might be gentle in my approach but I am extremely tough and resilient."

Talk us through your style uniform. How does Liling Ong dress on-duty versus during your off days? Do you have a go-to look for special occasions or major meetings that makes you feel extra empowered?

"I live most of the time in my workout clothes, usually in an all black ensemble. If I need to get dressed up quickly for a meeting, nothing feels more chic, effortless and timeless than Issey Miyake. His clothes have a life of their own and move so beautifully. It also is great in our warm tropical weather, and even better when travelling (no creases!).

For special work occasions, well fitted jeans or pants, a beautiful blazer (tweed usually) and heels usually do the trick with the look thoughtfully accessorised. I'd describe my style as sleek and elegant with a small hint of edginess."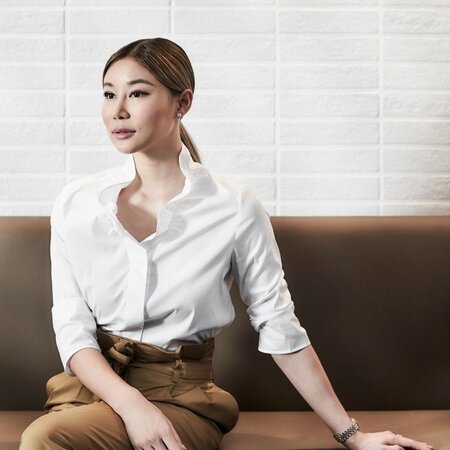 What are your Clozette essentials?
"My iPhone, which allows me to be connected to work and home while on the go, Fitbit to keep my fitness routines in check, jewellery — in particular my wedding band and bracelets that have sentimental meaning — and a picture of my son."
Read more stories of empowering women here.
Comments, questions or feedback? Email us at [email protected].