Our "I Am Her" series features the female movers and shakers of the industry to learn how femininity and power coincide beautifully and seamlessly together.
"Be the change you want to see in the world." Nothing can more aptly describe the work Microsoft Singapore Director of Public Sector Group Lum Seow Khun has achieved in her career.

The National University of Singapore (NUS) alum now leads a team at Microsoft responsible for inspiring tech integration and innovation in different industries, but it's all motivated by her fostering communities and safe spaces for everyone to explore, express and improve themselves.
She's a council member of the Singapore Computer Society, Singapore's largest IT professional membership society, where she helped develop programmes to keep students interested in exploring the science and tech fields. Seow Khun is also one of the founding members of the SCS Women in Technology Special Interest Group, where she advocates for having more women in the tech field. Plus, she juggles all of these with her other full-time job as a mum of four sons.
Read on to know more about Seow Khun's thoughts on being a female leader in tech, inspiring change, and her essentials to "living a beautiful life".
Fill in the blank (be as creative as you like): I am a leader, change-maker and _____.
"A rugby mom."
Walk us through a day in your life as Microsoft Singapore's Director of Public Sector Group. What are your morning rituals? How do you stay on top of things at work? And how do you unwind at the end of the day?
"My day usually starts before 7AM. I'll grab a quick breakfast and quickly look through my calendar, urgent emails, and team messages before heading off for meetings and calls.
To stay organised and focused at work, I rely on tools like Microsoft Viva Insights which includes the Focus Time feature. This allows me to set aside dedicated time in my calendar for reflection, planning, and preparation. The AI-driven notifications in Microsoft Outlook that suggest relevant documents and discussion threads ahead of my meetings also help me stay up to date without having to sift through large volumes of emails.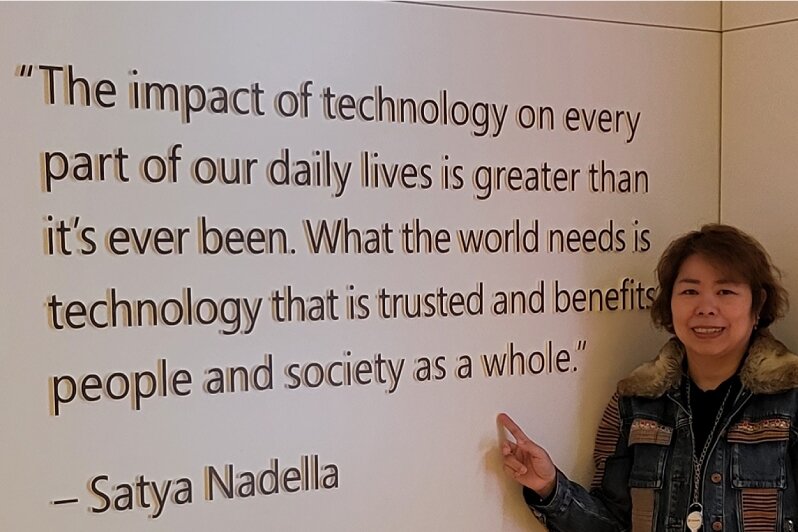 Throughout the day, I make it a point to take screen breaks, where I step away from my work and take a few minutes to take a breather. This practice helps my brain reset and recharge to process my thoughts more effectively.
At the end of the day, my favourite way to unwind is to head home with my son, who works near the office, and we chat about our day during the car journey. When I'm home, I try my best not to check my emails for at least two to three hours, so I can be fully present for my family and myself."
As a change-maker in the digital space, what should leaders start or stop doing to foster inclusiveness?
"Inclusive leadership starts with understanding team members and colleagues on a deeper level. It is important to empathise and understand the various roles each employee plays in their personal and professional lives, whether it's as someone's child, parent, or spouse. This allows us to approach situations and decision-making with context and perspective, helping us avoid jumping to conclusions and communicate effectively with our team.
In terms of what leaders should do less of, I believe we should actively stop looking at resumes at the surface, and be curious to learn about what's not in the resume and discover the unique skillsets in talented individuals. By embracing groups of people often overlooked, such as individuals with disabilities, we tap into an even larger talent pool that is just as capable of competing and excelling in the workforce."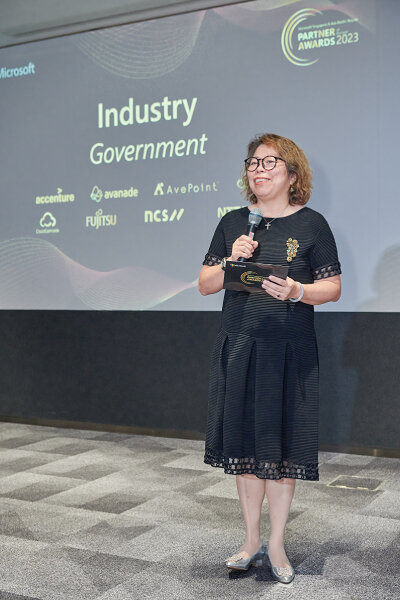 As a leader, how do you inspire your team to create an environment where each person feels seen and valued?
"I make a deliberate effort to schedule one-on-one time with my direct reports and team members. During these sessions, I encourage open conversations about their lives, their worries, and their personal experiences. This helps me better understand them as individuals and fosters allyship amongst the team. I believe building camaraderie among team members promotes rapport and encourages innovative discussions, especially during difficult times."
What inspires you to keep doing what you do?
"The knowledge that I am contributing to positive change in the world, one step at a time. Hearing stories from my team about the impact of our work such as thriving wildlife and technology-empowered school campuses, is incredibly rewarding.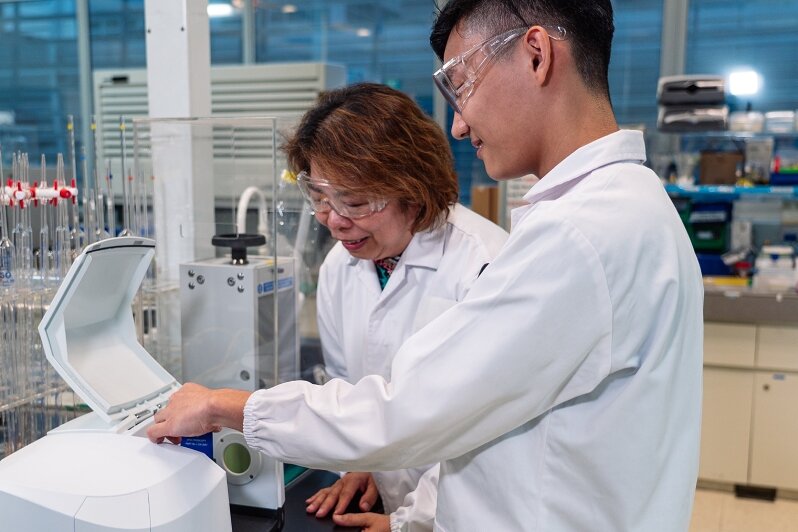 Witnessing the tangible results of our efforts and Microsoft's collaborations with partners like the Singapore National Parks Board (NParks) and Conservation International (the three worked together to launch Fin Finder, Asia's first AI-powered mobile app that visually identifies illegally traded shark and ray species), I am constantly reminded of the importance of our work and the impact that Microsoft and our partners have on public sector groups as we relentlessly drive innovation and steer Singapore toward broad, inclusive economic growth."
Talk us through your essentials in living out your 'most beautiful life'. It can be anything from beauty, fashion, lifestyle, wellness, etc.
"Living my most beautiful life is centred around three core elements: my faith, my family, and the power of love as a source of strength and motivation.
My faith serves as the foundation of my life, providing guidance in everything I do.
My family has also been an unwavering pillar of strength, especially my supportive spouse, who has been there for me throughout my career.
Love is essential in my life. I believe it is important to love ourselves and everyone around us. We need to let people know how much they are valued, loved, and treasured so we can build a network of family, friends, and colleagues for comfort and support in both times of joy and distress."
This interview has been edited for clarity and brevity.
Looking for more #lifegoals? Read more empowering stories about women here.
Comments, questions or feedback? Email us at [email protected].