Looking to upgrade your phone soon? If you want to stand out from the crowd, consider switching to a flip phone. Flip phones offer all the features you want in a cellphone but come in compact and pocketable packages. Here are some options you can find in Singapore.
1. Samsung Z Flip5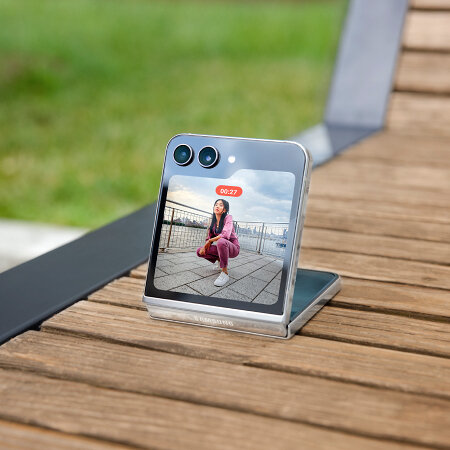 Samsung re-popularised flip phones with its Z Flip series and its latest iteration, the Z Flip5, is its best one yet. It's powered by Snapdragon® 8 Gen 2 Mobile Platform for Galaxy, which promises smoother graphics, faster AI, and improved battery performance compared to previous Z Flip versions. Speaking of battery life, its 3700 mAh battery lets you watch up to 20 hours of videos or listen to 57 hours of audio on a full charge. The Z Flip5 also comes in four colours: Mint, Graphite, Cream, and Lavender. There are online-exclusive colours such as Gray, Blue, Green and Yellow too.
Another reason to love it: It boasts the series' biggest front screen (called the Flex Window) yet at 3.4 inches. This makes it easy to take selfies and answer texts, even while the phone is folded. Did we mention that this is completely customisable too?
It's priced from SGD1498 to SGD1678 on the brand's website.
2. OPPO Find N2 Flip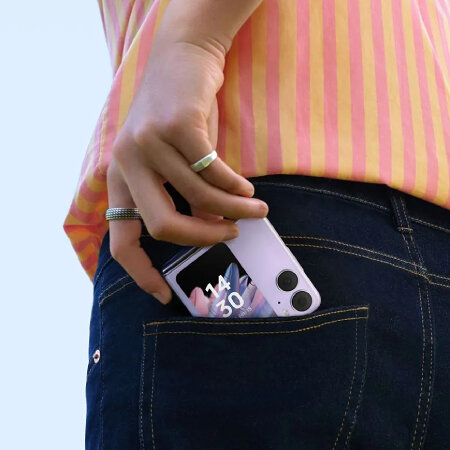 The OPPO Find N2 Flip promises to give you freedom, flexibility, and functionality in one compact phone. It's definitely for the picture-happy folks since it boasts two high-resolution cameras in its rear — a 50MP wide-angle and a 112° ultra wide — as well as a 32MP camera in the front. Both promise to deliver crisp and clear images regardless of your lighting conditions. The vertically placed cover screen doubles as a viewfinder for selfies as well as a mini phone display that you can customise with shortcuts and a digital pet. It comes in two colours, Moonlit Purple and Astral Black.
Another reason to love it: It has impressive fast charging and battery life. It only takes 23 minutes to charge your phone to 50% with its 44W SUPERVOOCTM flash charge. Meanwhile, a full charge will let you enjoy up to 20 hours of video streaming, 16 hours of social media use, and even six hours of video calls.
It's priced at SGD1299 on Moby Shop.
3. Vivo X Flip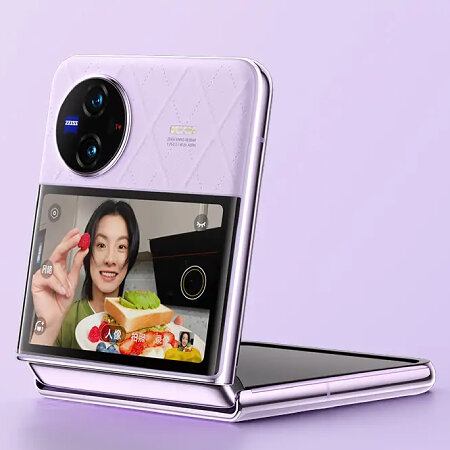 Like other phones in this list, the Vivo X Flip also features a clamshell-type folding design. It has a 50MP main camera and a 32MP selfie camera. Unique to this flip phone is its double battery design, a combination of 3173mAh and 1227mAh batteries that total 4400mAh. Did we mention it supports 44W FlashCharge too? It comes in three colours: Purple, Gold, and Black.
Another reason to love it: It boasts a three-inch external screen display that's perfect for landscape photos.
While it's already available in China, stay tuned for updates on its pricing and availability in Singapore.
4. Huawei P50 Pocket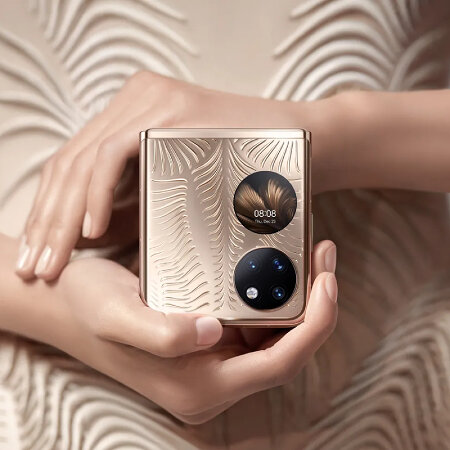 If you like both aesthetics and performance, the Huawei P50 Pocket may be your perfect match. Its Premium Edition is made in collaboration with Haute Couture designer Iris Van Herpen and boasts flowing patterns in beautiful good tones. Plus, its OLED screen enables infinite contrast in colours while still being energy-efficient. It also has 4,000mAh battery life.
Another reason to love it: If you love content creation or simply love to take pictures, it has several features you'd be interested in. The True-Chroma Image Engine enables true-colour display, the Ultra Spectrum Camera Matrix makes picture-taking in low-light easy, and the Ultra Spectrum Fluorescence Photography lets you bring out subtle colours and patterns.
It's priced at SGD1259 at Moby Shop.
5. TECNO PHANTOM V Flip 5G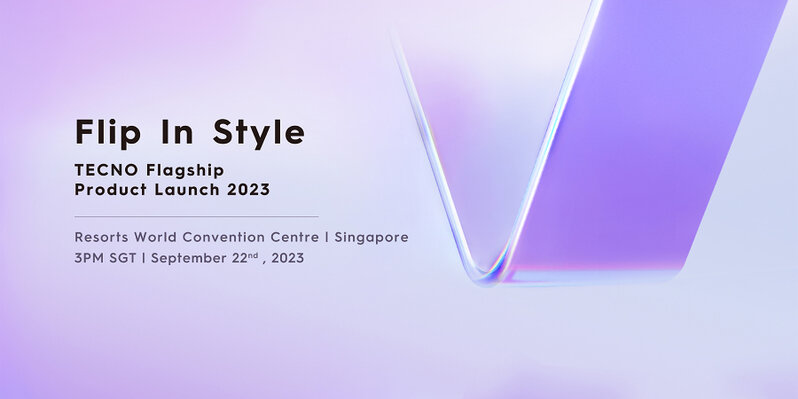 You don't have to wait long before you can get your hands on the TECNO PHANTOM V Flip 5G. Launching on 22 September in Singapore, it's the brand's first-ever flip phone and promises to deliver on both form and fashion. While there aren't a lot of confirmed details to its design, it will reportedly have 8GB of RAM, a 6.75-inch display and run on Android 13. It's also rumoured to feature 64MP main and 13MP ultrawide cameras in a circular ring outer display similar to the TECNO PHANTOM V Fold that was launched in June. Stay tuned for more details on its features and pricing in Singapore.
Next, discover the latest on the new iPhone 15 series.
Comments, questions or feedback? Email us at [email protected].