Almost every week, tech companies release new models of phones, laptops, cameras — you name it. And we're sure you already have your eyes on one or two for an upgrade. But aside from thinking about the spend, we know that you're also considering something that's really worth investing in. The solution? A gadget match that fits not just your yearnings, budget, and lifestyle but also your personality.

So to narrow down your options, we decided to ask some help from the stars. Ahead, here are the gadgets fated to stay and be part of your lifestyle according to your zodiac sign.
Aries: Samsung Galaxy S22 Ultra 5G
No one can beat your energetic nature (maybe Sagittarians, but still not that close) and you need a gadget that can keep up with you. Samsung's Galaxy S22 Ultra 5G definitely delivers functionality for both work and play. This multi-tasker not only delivers the sleekness and flair you want to match up with your aesthetic but it also has tried and tested durability and performance that mimics your upbeat zest for life. Get it here for SGD1,718.
Taurus: Instax Mini 9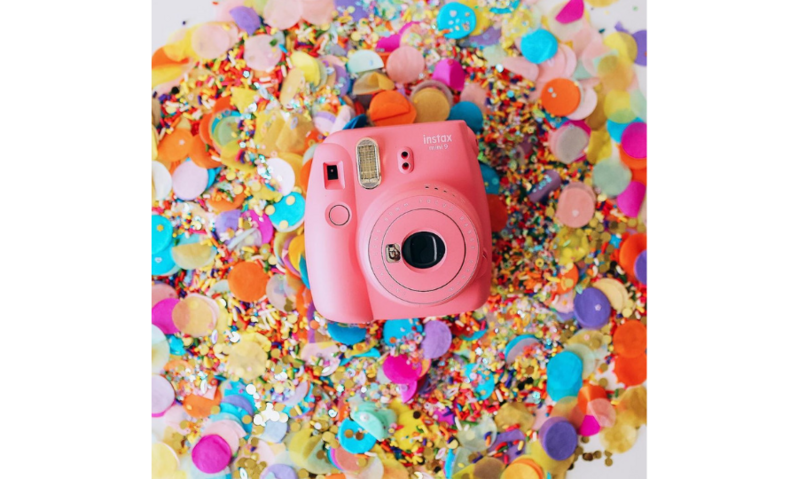 You crave both control and spontaneity, despite their contrasting natures, and find joy in both. That's why the cross between old and new presented by the Instax Mini 9 is perfect for your personality. Its adjustment dials give you just the right amount of agency over the gadget without losing its authentic results, mirroring how you tend to be precise in your life choices but are still open to whatever possibility every day brings in. Get it here for SGD129.



Gemini: XP-Pen Artist 16 Pro 15.6 Drawing Tablet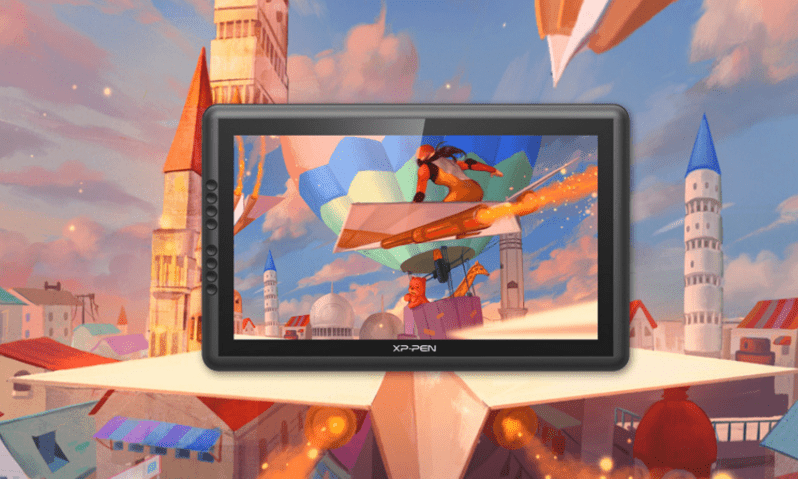 As someone who is born under the guidance of The Twins, you love to be both methodical and spontaneous. But your true love? Art. Captivated by creating works that speak to both the body and the soul, a drawing tablet like the XP-Pen Artist 16 Pro 15.6 provides you with a tool that helps express your voice. Get it here for SGD429.99.
Cancer: JBL Live 460NC
People often claim that being emotional is a fault, but you certainly prove them wrong. Cancers may be sentimental but because of your empathy, people are quick to trust and pledge their loyalty to you. Despite this, those born under this sign are still not the social butterflies people expect you to be. You are deeply in touch with your individuality and your own introspection, so headphones like the JBL Live 460NC help you stay grounded and have time with your own thoughts when you're not out taking care of your loved ones. Get it now here for SGD189.
Leo: Huawei P50 Pro
It's no secret that Leos are trendy and oozing with confidence. And nothing satisfies bold babes like you than a gadget that can keep up with how 'extra' you can be. That's why the much-coveted Huawei P50 Pro, with its 100x zoom lens function and professional-grade camera performance, is just right up your alley. Boasting features that beat out its competitors, causing buzz for both tech-geeks and lifestyle enthusiasts alike, it fits the Leo's lifestyle to a T. Get it here for SGD1,548.
Virgo: Apple MacBook Air

People often turn to you for your practicality and unparalleled analytical skills. And because methodologic planning is your greatest skill when it comes to solving issues, the state of the tools that help you in data gathering significantly ups the calibre of your thinking process. This is why the classic MacBook Air is your best bet. With it running in the snappiest Intel Core processors, Turbo Processing amped to 3.6 GHz, and its attractive thin design that's easy for travel, this device moves just as quick as you and will undoubtedly be the Watson to your Sherlock. Get it here for SGD1,449 for 256GB storage.
Libra: Sony XB21 EXTRA BASS Portable Bluetooth Speaker
One of the things that people often get wrong about you is that you actually love close-knit groups and are not an extrovert at all. Still, that doesn't mean you're not the life of any social gathering as you know how to establish great rapport no matter what kind of personality you come across with. Just like music, you know how to make people come together, making something like the SonyXB21 EXTRA BASS Portable Bluetooth Speaker the perfect contraption to aid you in setting the mood and sparking up conversations. Get it here for SGD89.
Scorpio: Kindle Paperwhite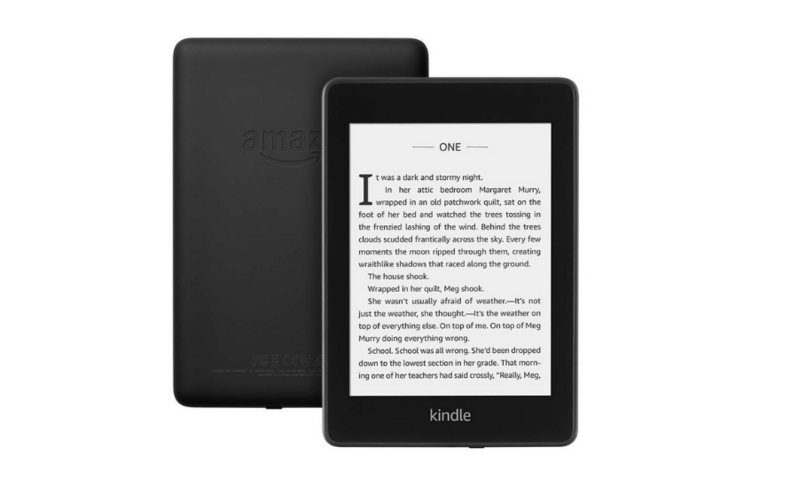 Scorpios like you are known for loving solitude and peace, with your homes often the symbol of your sanctuary. You find bliss in serene moments and being alone with your thoughts, with a good book in hand. However, in today's world where everything is fast-moving, you find it hard to secure a safe space. So having your own mini-library in the form of the classic Kindle Paperwhite no matter where you go gives you the escape you need. Get it here for SGD179.62.
Sagittarius: GoPro Hero7 Black




As the one who dons the daredevil crown, you love everything that has to do with adrenaline and hair-raising excitement. You're a patron of adventure sports and travels. So having a trusty camera like the GoPro Hero7 Black to record your wildest affairs is without a doubt your gadget match. Get it here for SGD428.69.
Capricorn: Casio G-SHOCK GA-2000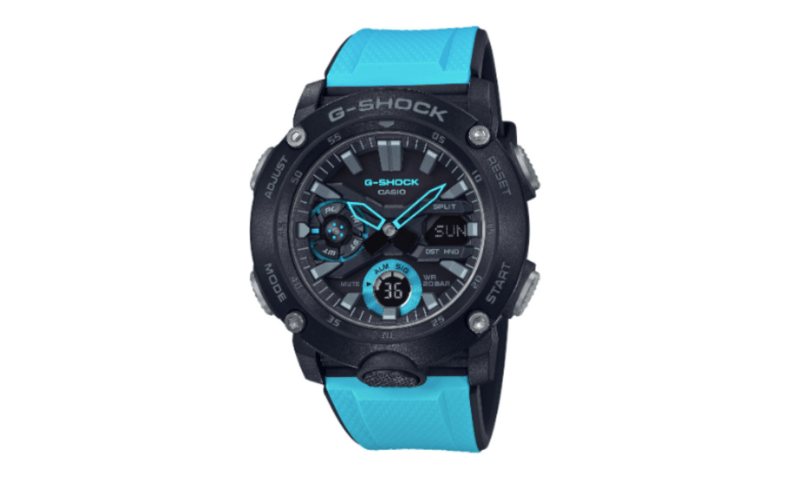 "Discipline is key," as you would say and it shows when your ambitious streak is at its peak. You have an innate sense of independence and leadership, making you a reliable colleague, friend and even loved one. It also means that you value time, harbouring it as your greatest ally in order to set all your roles and tasks with great efficiency and effectiveness. Casio's G-SHOCK GA-2000 matches you just right, with its analogue-digital Carbon Core Guard structure that mirrors your tough accord and performance to outmatch greatness. Get it here for SGD189.
Aquarius: Olympus Tough TG-5 Waterproof Camera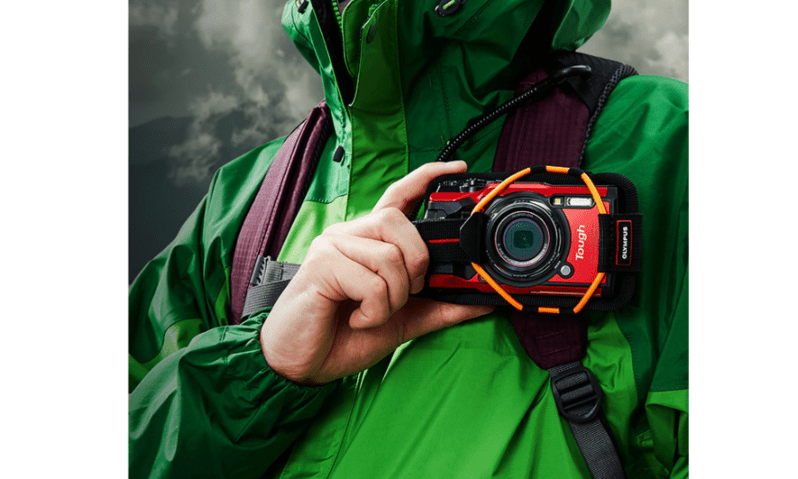 Following the element that significantly represents your sign, you can both be as calm as the sea or as electrifying as a raging river depending on your mood. You love trips by the beach as they provide the right balance between earth and water, leaving you feeling both grounded and thrilled. With this, you need a gadget like the Olympus TG-5 Waterproof Camera that can keep up with whichever side you are showing, capturing both serenity and adventure if need be. Get it here for SGD668.
Pisces: Leica M11
Known as the quirkiest and most creative of the bunch, your artistic choices — whether in fashion, beauty, or any other art form — may not be everyone's cup of tea but they can't deny that your taste is impeccable. Just like the Leica M11, with its mix of "digital body, analogue soul", your eccentricities may be overwhelming and seem complex at first, but they eventually evoke a certain warmth and emotion that captivates everyone who gets to know you. Get it here for SGD13,130.
Next, here's where the stars are leading your jet-setting plans.
Comments, questions or feedback? Email us at [email protected].