Nostalgia trends are nothing new to us. They spark a sense of comfort that turns into excitement, making us reconnect with the times in our lives when things were a lot simpler. But they don't always come in the form of commodities. Now, we get the same sense of sentimentality through entertainment bits on our social feeds.

Still, we've never experienced a throwback week quite like this. We're talking about news that references 80s, 90s, and 00s trends we didn't expect we'll see in just a span of a couple of days. Missed them? We're sharing all the throwback news that sent us down memory lane this week. Plus, our nostalgic thoughts on each piece of news below.


Taylor Swift announced Red - Taylor's Version
Quick 'ICYDK': Taylor Swift has been releasing a re-recording of her old music as a result of her
dispute with her former recording label
. In April, the 31-year-old multi-Grammy award winner put out the new version of her 2008 bestselling album
Fearless
. After months of speculation, she now revealed that her next re-recorded album will be
Red - Taylor's Version
, a lookback into her 2012 hit release. In an Instagram post, Taylor described this version of
Red
as "a fractured mosaic of feelings that somehow all fit together in the end." The album will be released and streamed globally on 19 November (time unspecified).

Features Writer Alyana says:
"I think Red was the T. Swift album that really made me follow her music (though I was already a fan way before then). The songs
Red, 22, I Knew You Were Trouble,
and
We Are Never Ever Getting Back Together
were the songs I played on repeat on my iPod Shake so I'm curious to see how she'll 'update' these hits. But I'm most excited for the songs
Begin Again, Everything Has Changed
, and
State Of Grace
since they have more of a poignant vibe."
Miley Cyrus tagged her ex Nick Jonas in her 7 Things anniversary post
Every Disney-obsessed teen in the 2000s knows that Miley Cyrus and Nick Jonas were that time's
teen royalty couple
. Even years after they broke up, traces of their young love were laced all over their careers. For one, Miley
dedicated an entire chapter
to her and Nick's relationship in her autobiography
Miles To Go
. Nick also
wrote a song
about her titled
Wedding Bells
in 2013 (many years after their teen romance had ended) when he heard about Miley's engagement with then-fiance and now ex-husband Liam Hemsworth.
Still, no one expected that, on the 13th anniversary of her 2008 hit song
7 Things
, Miley would tag Nick Jonas on her post. Miley has never confirmed nor denied that the song was about Nick until now. However, Nick himself claimed it himself in
2018
, stating that the dog tags Miley was seen wearing in the song's official music video were the same ones he gave her when they were 14.
Senior Features Writer Therese says:
"When
7 Things
was released, I was a newly minted hormonal teenager with a lot of feelings, convinced that I was so edgy because I got bangs that cover my right eye. Naturally, the song's music video showcasing the new equally edgy Miley spoke to me. Like her, no longer was I the tween who sang Hannah Montana's
The Best Of Both Worlds
and
If We Were A Movie
. The song made me feel like I have a rebellious side — one who sneakily wore barely there eyeliner. Haha!
Each viewing of the music video felt special. I'm not exaggerating! Today, you can just easily search for it on YouTube and play it any time, but back then, I had to tune in to a local music channel called MYX and their segment 'Top 10 Hits' just to watch it. And for a time, it was always at number one, so I need to go through all the other hits first before I can watch it. Ahh, thank you Nick Jonas for inspiring this childhood gem."
Avril Lavigne debuted on TikTok with the Sk8er Boi
'
Punk princess
' Avril Lavigne recently opened her official account on TikTok and, as expected, she did so with a bang. The Canadian singer-songwriter opened the video lip-syncing to her 2007 hit song
Sk8er Boi
. Clad in her signature heavily-lined eyes, black nails, and all-black outfit paired with a loose tie, Avril looks like she hasn't aged a day since the song was released.
Joining her in the video is none other than retired professional competitive American skateboarder
Tony Hawk
. The 53-year-old skateboarding legend showed off a trick or two as the camera panned to him during the chorus of Avril's song. While Tony isn't really the guy Avril was referring to in the song (it was said that
Sk8er Boi
is
about Avril herself
), you have to admit that the cameo was a fun twist to Avril's TikTok debut.
My thoughts:
"I absolutely loved Avril's music as a teen. I even remember trying — and failing — to copy her signature grungy look. It's quite surreal to see her don the same look all over again while singing to this iconic song even if she hasn't exactly rebranded that much over the years. Maybe it's because it was on TikTok which is such a Gen-Z platform (at least from my perspective)?
However, what got my head reeling was when Tony Hawk appeared on-screen. Apart from Avril's music, I was obsessed with the Playstation 1 game
Tony Hawk's Pro Skater
as a kid. I've always associated
Sk8er Boi
with him. Despite the shortness of the TikTok clip, it definitely transported me back to my childhood. Didn't know I needed this collab until now!"
Leica to release first smartphone in Japan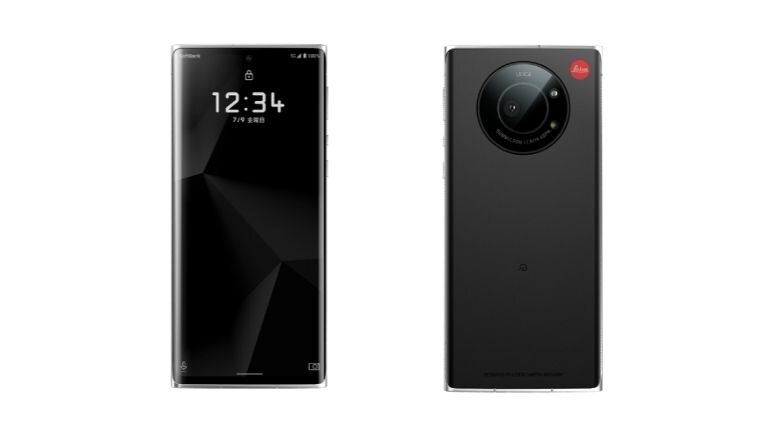 After years of collaborating with smartphone manufacturers like Xiaomi and Huawei, German camera brand Leica finally announces the release of their first-ever smartphone, Leitz Phone 1. The product is
exclusive to Japan
(hopefully just for now!) and as expected, boasts stellar camera quality. We're talking a one-inch camera sensor at 20 megapixels with f/1.9 aperture and 19 millimetre focal length. It's complemented by a front camera that comes in a 12.6 megapixel shooter. Exciting for photography lovers, don't you think?
Features Writer Sheryl says:
"I'm definitely intrigued by this Leica-branded smartphone. It's no secret that Leica cameras are highly sought-after by photography enthusiasts as they produce beautiful, high-contrast shots. However, they come with a hefty price tag too (JPY 187,920) and are not the easiest to use especially for a beginner photographer like myself. Hence, the phone seems like a fun way for me to enjoy the best of both worlds — a little 'old school heritage' photography with the latest tech features in a smartphone."
Tamagotchi is now available as a smartwatch
Remember all the digi-pets you took care of (and possibly abandoned) in the form of Tamagotchis back in the day? The egg-shaped gadget (trivia: egg is
tamago
in Japanese thus the shape of the console) gets a 2021 makeover with game manufacturer company Bandai releasing Tamagotchi Smart
in celebration of the game's 25th anniversary
. The device comes with a wristband (so you can take your pet anywhere), a touchscreen (for interactive petting), a voice recognition feature (for talking to your pet), and a pedometer (for distance and steps monitoring). Did we mention it also has a built-in clock?
It will be released in Japan starting 23 November. No news for international sales though but we're seriously hoping!
Community Manager Sabrina says:
"I owned one of the Tamagotchi Originals in my tweens — yes the version with the keychain. My fondest memory of my Tamagotchi was growing my digital pet from a small blob to a character. And may I say my worst memory is opening up my Tamagotchi to a screen showing the death of my pet. It felt like the end of the world at that point in time. Despite it being black and white, it was the best game ever in the late 90s.
Looking at the new Tamagotchi Smart makes me excited! With its vibrant colourways and new features such as the touchscreen and voice recognition function, I'm sure I would get hooked if I lay my hands on a Tamagotchi again. I hope I won't have to go through the trauma of seeing my digital pet die when I've forgotten to feed it."
Nintendo releases a Game & Watch-inspired Zelda retro console
Before the much-coveted Switch or the 2000s classic GameBoy, there was the 80s' Game & Watch console from Nintendo. One of its most popular games is
The Legend of Zelda
, which celebrates its 35th year this 2021. As expected, the brand decided to pull the throwback card out of the bag and announced the release of a Game & Watch-inspired
Zelda
retro console featuring three-series' worth of
Legend of Zelda
games. They're launching in the U.S. on 12 November, but you know we're on alert for news of a release in our region.
My thoughts:
I wouldn't consider myself much of a gamer but I owned and played with a couple of Nintendo consoles growing up. My dad used to talk to me about Game & Watch all the time, too, so I'm familiar with it. I'm honestly psyched that even with the newer consoles game manufacturers are releasing, they're still doing these things to celebrate their most iconic games. I think gaming is a leisure activity that's been passed down from one generation to the next and it proves that this type of entertainment knows no age. Even if I'm still unsure whether or not I'll buy this if it gets released in the region (I'm more of a
Super Mario
girl than a
Zelda
fan, to be honest), I'm still excited about this release.
Can't get enough of these nostalgia-inducing trends? Let's talk about the rise of Y2K fashion in 2021 here.
Comments, questions or feedback? Email us at [email protected].