If you were a teenager in the early 2010s, you would have likely lived through the Tumblr era when owning a DSLR meant you got to capture "artsy shots", such as those with a bokeh effect, or those with sharp, hyper-focused imagery with a depth of field that no smartphone at the time could mimic. Fast forward to today when in-built phone cameras have become so advanced, it pays to ask: is it still worth investing in a DLSR or a point-and-shoot camera? We sought the expertise of photographer-entrepreneur Annabel Law, stylist-photographer Meg Manzano and content creator-photographer Natasha Iman. Here are their two cents.
Is buying a camera still a worthy investment for the average person?
For photographer-entrepreneur Annabel, it's a matter of choosing between quality and convenience. She shared that for her personal travels, she often just rely on the in-built camera of her iPhone 11. "It's just much lighter and easier to carry around," she said. Stylist-photographer Meg seconds this thought, saying that although "there's always been a certain charm" of packing and using a camera during travels, it still depends on the personality of the individual. "If you're all for fast-paced travel then perhaps sticking to your phone would be much easier just so it's easily accessible and you have fewer items to carry. But if you're the kind of traveller that likes going to gypsy markets and documenting incredible landscapes or portraits of locals, then a more powerful camera would be handy," she said, adding that she'd still recommend anyone to get a camera just because there are "virtues to seeing daily life through a camera lens".
As for content-creator-photographer Natasha, who started her photography journey and career with just an iPhone 5, she believes that fancy cameras are not really needed for an average person who just wants to document their travels and day-to-day happenings. "I only bought a DSLR when I started doing studio editorial shoots. But when I travel, I just use my iPhone. It's not about your equipment, it's all about your artistry in my opinion," she said.
When is a point-and-shoot camera a good choice for someone?
"Simply put, a point-and-shoot camera is a good choice for people who are keen on learning the basics of photography and want to practise on their composition," Annabel said. "But to be honest, in my experience, there's not much of a difference when it comes to the quality produced by a point-and-shoot camera versus the ones taken from a smartphone. It just depends on personal preference on which gear you're keen on using."
That as it may be, there are still advantages to using a point-and-shoot as opposed to just a smartphone especially if you're doing vlogs. "The only time I ever used a point-and-shoot was when I travelled for vlogs and sometimes photos. Only cause' it's lightweight and compact. If you're a travel blogger, I'd recommend a point-and-shoot," Natasha said. "I think the one clear advantage of using a point-and-shoot over smartphone cameras is that they generally have a better lens, or for some models, interchangeable lenses. It doesn't change the quality of the photo no matter how far you zoom in compared to if you were to use your phone camera." Natasha noted that having a separate camera also helps you save on phone battery.
The ease of use it offers also makes it a great choice for someone who just wants to take good photos without worrying much about the technicalities of photography. "If let's say you're a parent who would much rather capture your little rascal's moments without bustling about aperture, shutter speed, then it's a good and easy alternative," Meg added.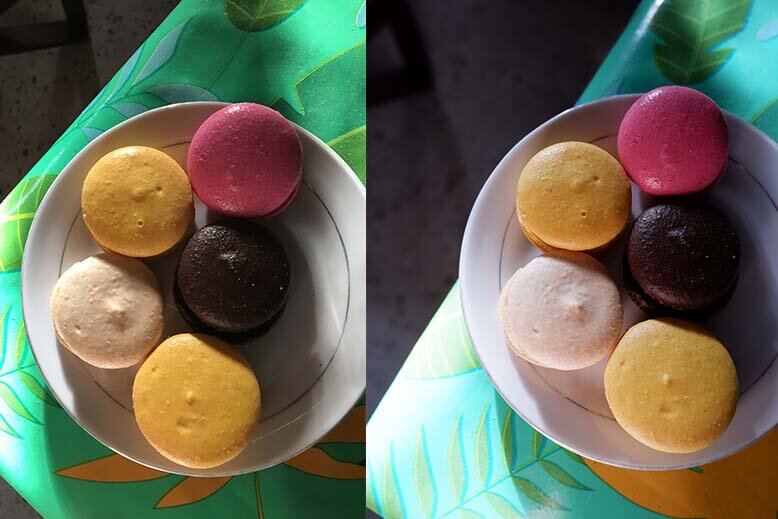 When is a DSLR camera a good choice for someone?
"Honestly, I'd only recommend it to people who are looking into serious photography — be it fashion, sports, nature... if it's just a hobby, don't waste your money. I'd like to think I take pretty good photos with my phone camera," Natasha said. "But if you're serious about being a photographer, I'd say go for a DSLR because of the variety of lenses and camera models that would make your photos look amazing."
Annabel is pretty much on the same page as she advised that it's for people who are very interested in photography or want to make a career in the industry. "A DSLR camera is good for people who are keen to learn the camera settings on manual mode. There are tons of functions that work better than a point-and-shoot or smartphone camera. A DSLR camera has many lenses that you can interchange to create the artistic look that you want. My favourite lenses are the Canon 35mm 1.4 L lens and Canon 50mm 1.2 L lens," she shared.
Meg also shared that while she takes a lot of photos using her smartphone camera, a DSLR is still her go-to for professional-looking photos. "I'm currently part of this New York-based non-profit called Waves For Water. I mostly shoot dramatic portraits for them and it's these kinds of images that I'm only able to pull off if I'm using a beast of a camera."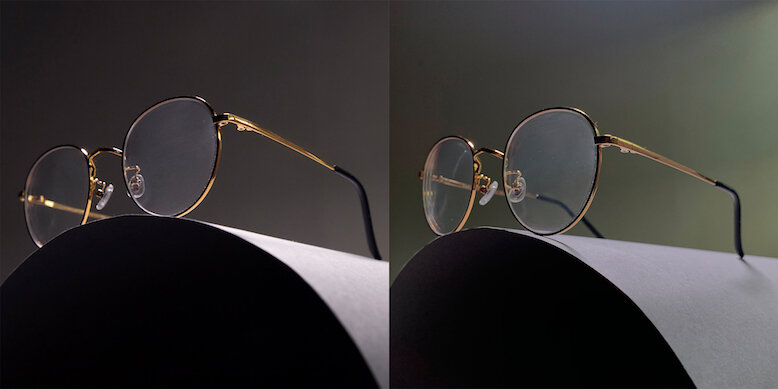 The conclusion
The answer to whether a camera is worth the investment or not depends on how much you are into photography, in what ways you will use it, and ultimately, your personal preference. If you're just looking to capture good photos and videos for simple content creation without having to fuss over technicalities and have a couple of bucks to spare, then a compact point-and-shoot camera, preferably with interchangeable lenses, is a good choice. For those who want to kickstart a career in photography, investing in a DSLR is a must so you can produce professional photos for potential clients. If you're someone who just loves to document daily life and occasional travels, perhaps sticking to a smartphone with a good in-built camera is the way to go.
Camera recommendations
Want to explore photography? We asked Annabel, Meg and Natasha, which gear they like best.
Annabel: Canon EOS 5D Mark IV, Canon 6D Mark II EOS and Canon EOS 5D Mark III. All very powerful cameras!
Megan: Sony a7R III! It's small but incredibly powerful. I also love Fujifilm's Instax mini LiPlay because it allows me to print photos I've taken with my DSLR or my camera on a little Instax. Now though I'm exploring film photography and I'm having my own dance of discovery with my Canon AE-1.
Natasha: I'm definitely most comfortable using a full-frame DSLR. It's great for editorial shoots and has a big resolution size perfect for billboard photos. I don't really have a preference for particular gear aside from the 17-35mm lens which is super versatile — takes wide shots or close-ups. Definitely game-changing! Other than that, a stabiliser is a good tool to have if you're into videography. It helped me a lot.
Next, learn how content creators are coping during this stay-at-home period.
Comments, questions or feedback? Email us at [email protected].