It's the perfect time for a new phone because Apple has revealed all the details about the iPhone 15, iPhone 15 Plus, iPhone 15 Pro, and iPhone 15 Pro Max! The new models are arriving in Singapore soon. And if you're thinking twice about pre-ordering, here's a quick guide to help you decide.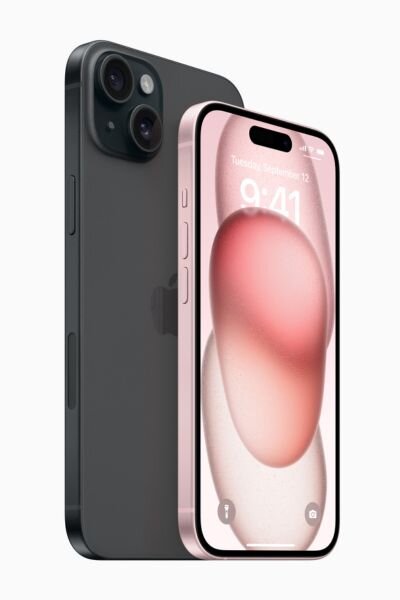 iPhone 15 and iPhone 15 Plus new specs
Let's start with the iPhone 15 and iPhone 15 Plus. We've rounded up the new specs that set the phones apart from the tech giant's previous releases.
1. The camera
One of the upgrades you can look forward to in the new series is the camera. Both models possess an advanced camera system designed to help users take sharp and impressive photos. And you'll get to appreciate your photos as the phones promise an improved display.
The iPhone 15 and iPhone 15 Plus are built with a 48MP main camera that enables super-high-resolution photos, a new 2x Telephoto option to give users three optical zoom levels, and the next-gen feature to let you capture portraits more easily even in low-light settings.


2. The colourways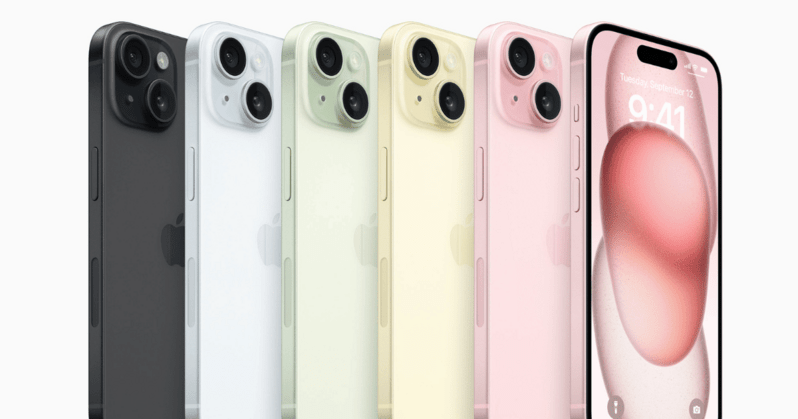 When the upcoming phones were unveiled, it got the internet raving about the phones' aesthetically pleasing and calming pastel colourways. It comes in pink, yellow, green, blue, and black.
3. The charger
Apple now offers a more convenient way of charging your phone with its USB‑C connector. This cable can also be used to charge your Mac, iPad, and the updated AirPods Pro (2nd generation). You can also charge AirPods or Apple Watch directly from your iPhone. But if you're a fan of wireless charging, then rest assured that the new series supports MagSafe and future Qi2.
iPhone 15 Pro and iPhone 15 Pro Max specs
Strong yet lightweight — that's what Apple promises with its new iPhone 15 Pro series (P.S. it was used by Olivia Rodrigo to film her
get him back!
music video). This range is designed with titanium (which is the same material used in spacecraft). It also boasts powerful camera upgrades such as a more advanced 48MP Main camera system, improvements to Night mode and Smart HDR, and an all-new 5x Telephoto camera exclusively on iPhone 15 Pro Max.
The Pro series comes in neutral colours, namely, black titanium, white titanium, blue titanium, and natural titanium.
Like the iPhone 15 and iPhone 15 Plus, it can also be charged with a USB‑C cable.


iPhone 15 series: price, release date, and where to buy in Singapore
Did the specs above tick your boxes? You can soon place your pre-orders for the iPhone 15 series beginning tomorrow, 15 September via
Apple's website
. Prices vary depending on the storage capability.
Prices for the iPhone 15 and iPhone 15 Plus range from SGD1,299 (128GB) to SGD1,929 (512GB). Meanwhile, prices for the iPhone 15 Pro range from SGD1,649 (128GB) to SGD2,639 (1TB).
The phones will be released starting 22 September.
(Cover photo from: Apple)

Comments, questions or feedback? Email us at [email protected].