Reformer pilates, a form of workout that sculpts your physique sans the bulk, continues to trend and it's not surprising why. After all, it's the go-to exercise for fit and fab celebs including BLACKPINK's Jennie, Squid Game star Jung Ho-Yeon and singer Hilary Duff.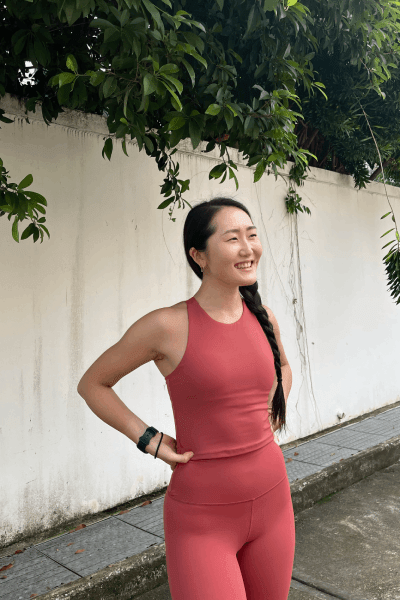 Are you intrigued by the potential benefits of this workout? Thinking of signing up for a trial class? Read on as weight lifting enthusiast Haruka Kusa, who's also the Project Manager of TheBeauLife's sister site, CoolJP, shares with us her honest verdict after attending her very first Reformer Pilates 'Align' trial class at Flow Pilates by Lab Studios Singapore.
*The trial class was arranged as a press gift. The views and opinions of the reviewer are independent and purely editorial.
What to expect during your first Reformer Pilates trial class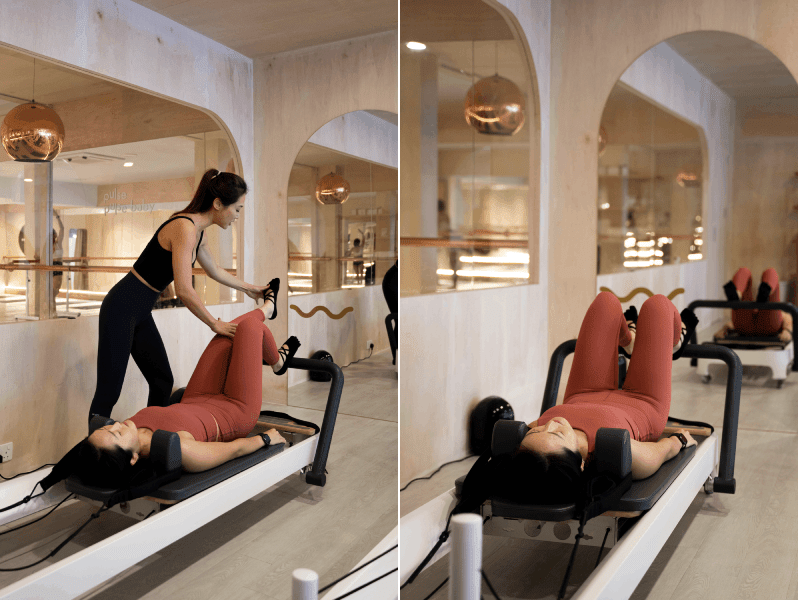 Ahead of your first class, Lab Studios recommends that you arrive around 10 minutes early to register, familiarise yourself with the studio and have a chat with your instructor. Show up with your water bottle, towel, grip socks (a must for reformer classes) and, most importantly, an open mind.
What's your favourite type of workout?
Once you've settled in, it's also helpful that you share your prior experience with pilates with your instructor and inform them of your injuries. This helps your instructor to advise you better on how to achieve your fitness goals.
Haruka's first impressions of reformer pilates: "It looked very intimidating!"
"My first impression of Reformer Pilates before trying it out was that it looked very complicated and intimidating," confesses Haruka. As a person who's used to lifting weights six days a week at the gym, she shares that she was a little afraid of doing different movements on a moving platform.
Indeed, Reformer Pilates is done using a reformer, a bed-like frame with a platform that has a set of springs to provide differing levels of resistance. This apparatus can train many parts of your body as you hold onto, push, or pull the platform.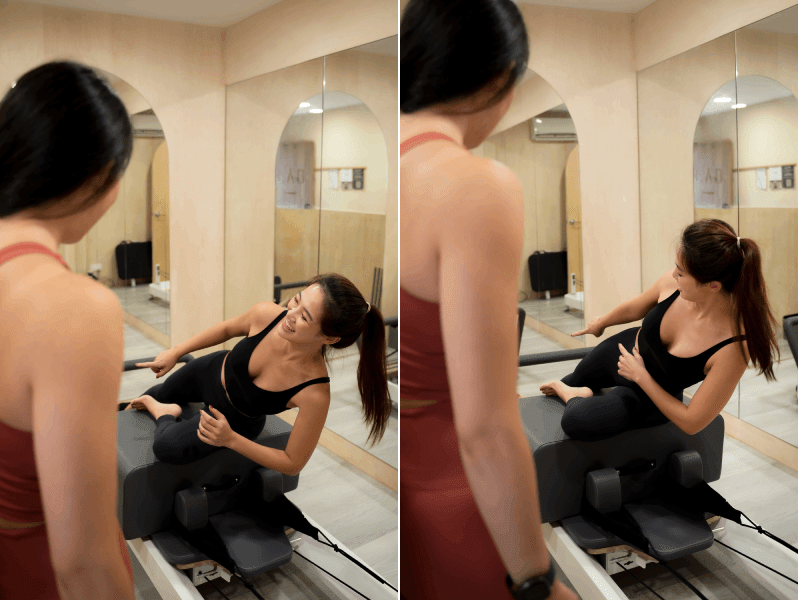 Fortunately, Haruka's fears were quickly dispelled after stepping into Lab Studios' "beautiful, warm, and bright" space at Joo Chiat. After having a quick chat with her instructor for the day, Lab Studios' co-founder Jasmine Chong, Haruka proceeded to challenge herself to this low-impact, yet high-intensity workout.
New to exercising? Fret not, as Jasmine assures us that Reformer Pilates is "for everyone of all capabilities".
Reminder: It's OK if you're not familiar with the movements
"Getting to know the machine is important. After moving a few times, it's like a new friend you get to know. Over time, as you build trust with the machine, that's when you can get a better workout," advised Jasmine.
Taking some time in grasping the movements is perfectly normal, especially during your first time as Reformer Pilates trains your hand-eye coordination skills too.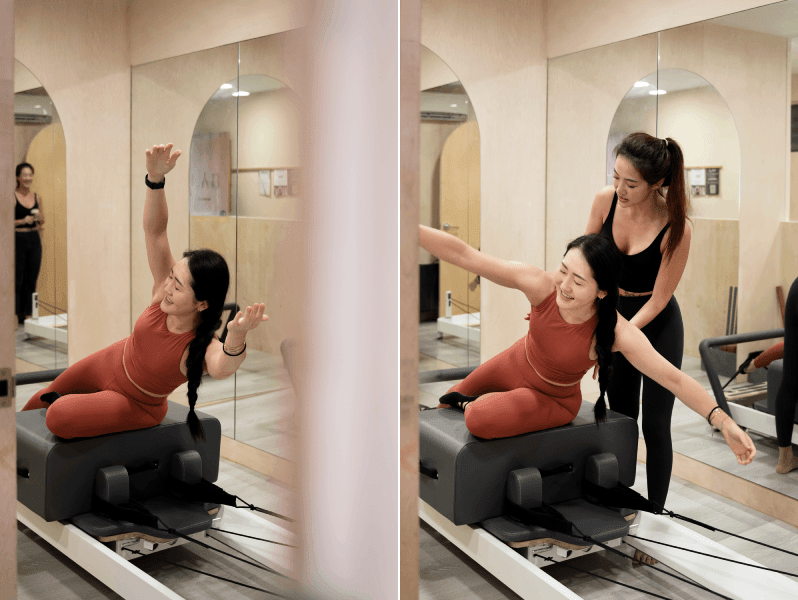 Despite her initial worries about exercising on a moving platform, Haruka was relieved that she was soon able to "visualise" the muscles that she was meant to use as she's familiar with activating her body's different muscles, such as her legs, shoulders and back.
"I felt less conscious and was able to get used to the platform relatively quickly as Jasmine had patiently taught me each of the movements," revealed Haruka. She also shared that Jasmine's instructions were "easy to understand" too although she found them a little tough to execute.
Keep trying and remain receptive to your instructor's help and feedback in correcting your posture and movements.
Yes, you'll feel the burn
"For me, the most challenging movements during the trial class were the squat movements and lunges," admits Haruka. The "burn" she felt during these steps was "so intense" and "different" from what she was used to at the gym. Haruka also found it relatively tough to keep her balance while going through the different motions.
Her favourites? "I love the core and ab workouts. Oh, and the oblique movements too," she shares excitedly.
Our verdict: Worth getting out of your comfort zone and giving this a try
"All along, I assumed that I needed to be flexible in order to practise Reformer Pilates. For me, I thought it was practising yoga on a platform," shares Haruka. However, after learning how the workout was suitable for users of different bodies and fitness backgrounds, she was excited to recommend it to her fellow gym-loving buddies too.
"I think it's fun and beneficial to do different types of fitness activities as it allows us to learn more about different parts of the body that we're not used to using! I also believe this is a perfect way for folks to start a healthier lifestyle as this workout incorporates a variety of fun movements," concludes Haruka.
Reformer Pilates trial by Lab Studios: price, info and more
Convinced to give Reformer Pilates a go? Flow Pilates by Lab Studios currently offers a Flow Intro Pack that gets you four classes for SGD120. You are advised to begin with the studio's 'Align' class if you're new to this workout before progressing to intermediate classes, such as 'Jumpboard', 'Dynamic' and 'Abs, Arms, Ass'.
Here are nine other pilates studios you can go to for guided exercises.

Comments, questions or feedback? Email us at [email protected].