Ever heard of polyglutamic acid? We're always on the hunt for interesting skincare ingredients — especially those that promise to bring back moisture to the skin. We know about skincare hero named hyaluronic acid, but did you know that there's a skincare acid that's more powerful? Polyglutamic acid (PGA) is naturally found in the skin and helps to maintain your skin's moisture levels and holds four times more moisture than hyaluronic acid. To test its potent power, we tried out The INKEY List Polyglutamic Acid Serum. Read on to find out how it went.

Packaging-wise, the product is very no-nonsense, which I liked. It's compact, the pump is working nicely, and the cap is secure so it's very perfect for travel. The consistency is neither too gel-like nor too liquidy, and I find that it blends and melts into the skin smoothly without feeling tacky. With the high content of dimethicone (being second in the product's ingredient list), the immediate smoothening effect of the product is to be expected, as with all skincare formulations that have this ingredient. It definitely reminds me of a makeup primer more than skincare, which is good whenever I need a reliable base under BB cream or foundation.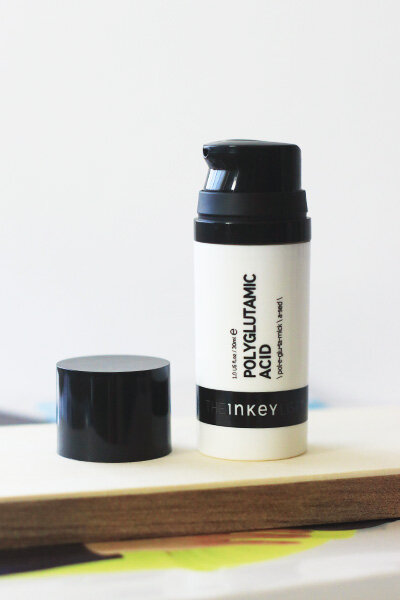 Polyglutamic acid helps to maintain your skin's moisture levels.
On the flip side, however, the product has a really strong scent despite claiming to be fragrance-free. Polyglutamic acid also supposedly helps maintain four times the amount of moisture than hyaluronic acid, but as someone with dry skin, I didn't experience this claimed benefit. In fact, it made my skin look more matte than moisturised. For its price point, other serums might be able to provide extra moisture while doing away with the strong plastic-y or alcohol scent. If you have oily skin, however, the formula might suit you better.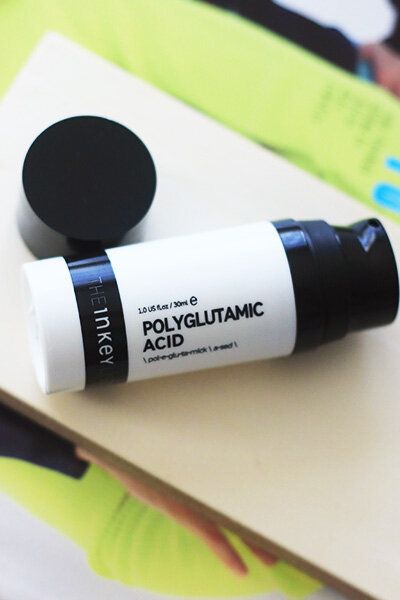 It has a simple, no-frills packaging.
The first thing I noticed about this product is its smell. I'm not exaggerating when I say that, unless you have a clogged nose, you'll be treated to a whiff of strong alcohol scent. It did put me off and made me worried that it will dry my skin even more. Surprisingly, alcohol isn't on the ingredients list! On my first day of usage, I noticed that it's not sticky which is always a good thing for me (side note: I gave up ceramides cause I really can't deal with icky, sticky feel). It dries off smoothly and it's weightless — almost like I didn't put anything. It didn't interfere with my makeup, sunscreen, or serums. After trying it for a few days, I didn't really see any instant result but I did notice that it's a good makeup base. After applying, my skin feels smoother and my cream-based makeup products glide on more smoothly than before. With that said, I'm excited to continue using it and I expect nothing but good results.


Initially, I wasn't sure if The INKEY List Polyglutamic Acid Serum would be light on my skin, given that it had a thick gel-like consistency. I already layer a ton of products on my face day and night, so I was worried that adding it to my routine would leave my skin feeling heavy. But to my surprise, it was easily spread my skin absorbed it completely right after — it was as if I had nothing on my face!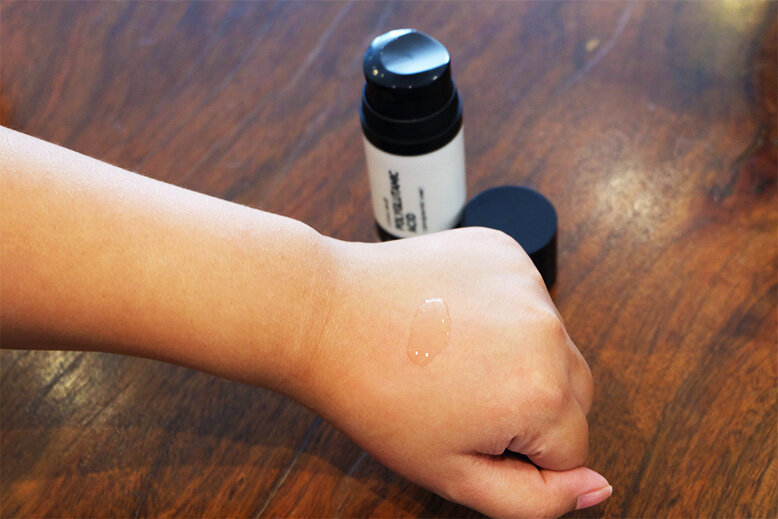 Its gel-like texture is surprisingly light on the skin.
Though, being one with a combination skin type, it left my skin a bit greasy in the T-Zone. Seeing that, I limited its use on my cheeks. With continuous use, my skin felt softer and elastic. The downside, however, is that it smelled so strongly of alcohol, making it not the best choice for those sensitive to such fragrances.


As a combo skin gal, I was torn by the idea of The INKEY List Polyglutamic Acid Serum. Some products tend to stimulate oil production when promising hydration, so I was very hesitant prior to using PGA. Its gel-like consistency can be intimidating, so I was quite unsure if my skin will soak it up. I was happy to be proven wrong — it disappeared upon application and didn't leave a mark behind. However, I did feel a slightly tacky feeling when I first used it, so I recommend using quick yet gentle strokes when applying. You can apply it to a cleansed face, but I prefer using it after a serum and before a moisturiser to maximise the hydrating benefits of the product.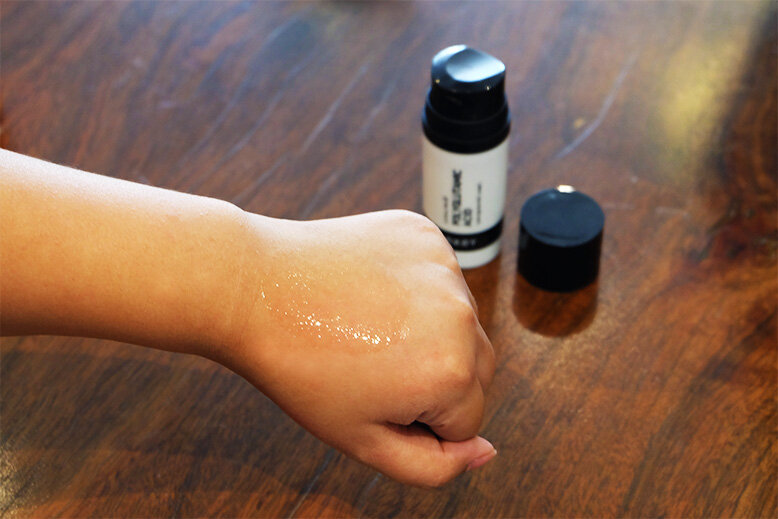 You should only apply polyglutamic acid on the drier areas of your face.
Unfortunately, it made my T-zone shinier as the hours passed. I immediately stopped using it on my oilier areas but kept applying it on the areas of my face where I was drier, which were my cheeks and jawline. The product was able to improve the texture of my skin in those areas. It left my skin feeling softer and more supple, especially after three weeks of usage. If you're thinking of trying PGA, I suggest using it on areas where it's needed and not all over your face.
*The product was sent as a press gift. The views and opinion of the reviewers are independent and purely editorial.

See which makeup and skincare items are worth the hype.
Comments, questions or feedback? Email us at [email protected].