Ever heard of essences? They're not quite a toner, but also not quite a serum — they're both. A hybrid of a toner and a serum, a facial essence contains a powerful dose of moisturisation (like what you get from a serum) in its fluid formula (much like a toner). One of the most popular ones right now is the su:m37 Secret Essence, an antioxidant-rich essence that boasts of fermented skincare technology. Made with 80 types of fermented plant extracts — including the key ingredient of naturally fermented Cytosis®️ — aged at the specific temperature of 37˚C (hence the brand's name) for at least 365 days, this essence promises to improve your skin's moisture, texture, elasticity, radiance and skin tone.
But how does it actually fare? Here's our review.
Is it skincare, artwork, or both?

"Though I'm familiar with fermented skincare, the su:m37 Secret Essence was my first real foray into this skincare territory. All of that fermented goodness is encapsulated in the beautifully designed frosted bottle, made in collaboration with South Korean designer Kim Jin Sik. It's a special edition from the brand's 2019 holiday collection, so the bottle is bigger than the regular Secret Essence packaging. The gold with red accents and artwork on the bottle is absolutely riveting, truly deserving of its place of honour on my vanity.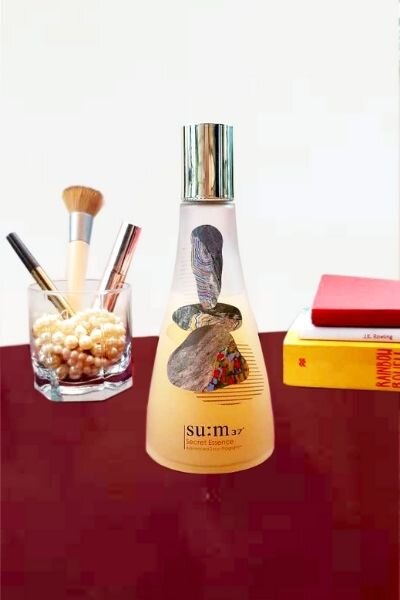 Since I prefer to be a skincare minimalist, I was sceptical about adding another step to my already-working line-up. But I was glad to be proven wrong. My combination-type skin felt hydrated and balanced all over whenever I used this product. With just three drops per application, the dry patches along my jawline and on my cheeks disappeared after two weeks of use while my oily T-zone was less shiny than usual. I've tried using it both with and without a facial toner, which had my skin staying soft and hydrated in both instances. While I wouldn't consider this a non-negotiable step in my regimen, it is an effective and luxurious addition to my skincare — especially on days when my skin needs a little helping hand."
How does it feel on the skin?

"My skin responds well to fermented skincare and the su:m37 Secret Essence is no exception. The texture is light enough that it can be layered under sunscreen and won't get sticky all through the day unlike when I put on creams underneath. Another thing that I love is the smell; it's so fresh and every time I pat it on my skin, I always get this 'refreshed and reborn' feel.
In just a week of using it morning and night, I noticed that my skin looked more hydrated and brighter. I also had fewer whiteheads and blackheads so it's very much a winner for me. The only hitch is that it's quite expensive — it costs more than my electric, water and phone bill combined — and hard to come by in the Manila where I live. (Currently, a full-sized 150ml bottle goes for SGD172/~USD126.65 on the Tangs website.) But if you have the means and accessibility, I suggest you give it a try!"
Does it deliver on its promises?

"Just three to four drops of the su:m37 Secret Essence is enough to cover my face and neck, but since the glass bottle is quite heavy and bulky, it's hard to control how much I dispense on my palm. Despite this, no matter how much product I use, my skin easily absorbs it. Though it feels slightly sticky when applied, this sensation dissipates quite instantly as soon as the essence has been soaked up. I love that it's lightweight and doesn't feel stifling no matter how many products I layer on after it.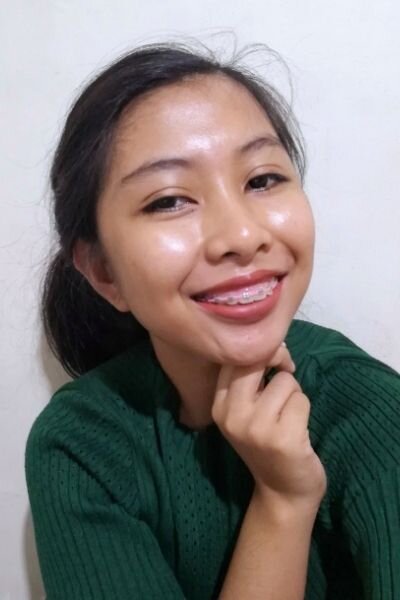 My nose would be a bit oily in the morning, but it wasn't that big of an issue because using it didn't really trigger any pimples. I didn't have to wait long to see its results too — my skin looked instantly radiant and glowing the day after. After a few days of constant day and night use, the bumps and rough patches on my face disappeared. Now I understand how glass skin truly looks and feels like."
*The product was sent as a press gift. The views and the opinions of the reviewers are independent and purely editorial.
(Cover photo from: @sum37sg)
Get to know the other beauty products that are deserving of all the hype here.
Comments, questions or feedback? Email us at [email protected].