One of the upsides of staying home a lot more than usual is having the opportunity to switch up or strengthen your beauty routine. You can now afford to spend a little longer in the shower with your exfoliating body scrubs and leave-in lotions. Been feeling curious about detoxing your scalp especially after an intense virtual workout sesh? Now's the perfect time to try it. Got twenty minutes to spare before your Zoom meeting? Pop on a sheet mask for radiant-looking skin.
However, as a person who suffers from sensitive skin, I am wary about the products that I put on my face, so I have not had the chance to experiment with as many skincare products as I wished to. I have been sticking to an extremely minimal routine of using a cleanser and toner in the mornings and evenings, and a moisturiser with SPF protection in the day.
After a few weeks of working from home, I started noticing that my face was becoming quite dry and flaky in certain areas, especially on my cheeks and around my chin. I believe this was due to my staying in an air-conditioned environment for almost 24 hours a day. With this in mind, I decided to look for a gentle yet effective moisturising cream that could help me tackle my dry, sensitive skin woes, and that led me to Shiseido Waso's Giga-Hydrating Rich Cream. Curious to know how this product fared on my skin? Read on to find out.
First impressions, claims and packaging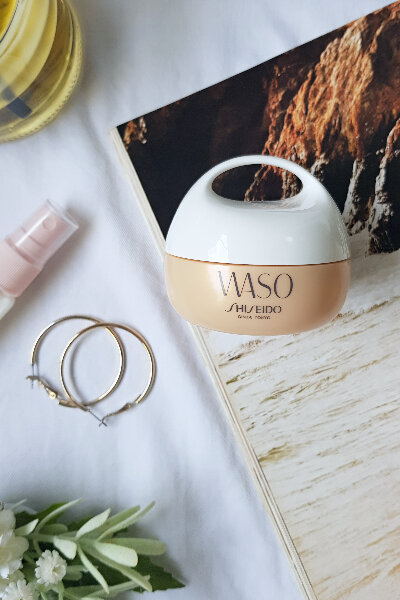 Shiseido's Waso beauty line is targeted towards millennial consumers, which could explain the product's minimalistic packaging design. The cream is housed in a soothing beige-coloured bottle that comes with a twist-to-open top handle. The bottle's design reminds me of the trendy Prada re-edition nylon bags which we see many style influencers toting around in their at-home mirror selfies, and that immediately put a smile on my face. I was already excited to learn more about the product.
At first glance, the cream looked quite thick and creamy. However, it had a very pleasant and calming scent, which made me feel instantly relaxed and ready for a skin-pampering treat. Moving on to the product's claims, the Waso Giga-Hydrating Rich Cream aims to lock in giga-hydration for hours after application while leaving a non-greasy smooth finish. It is also said to be great at strengthening the skin's barrier function and enhance its resilience.
Usage and application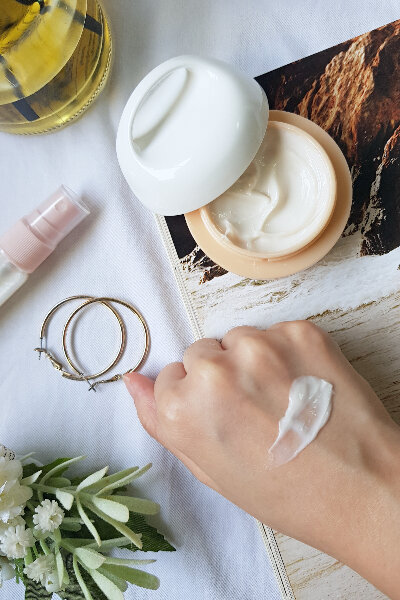 Before anything, I started out with a patch test on my skin to ensure that my skin was not allergic to any of the ingredients found in the product. Thankfully, all was well so I was able to give this a whirl and review its functions and benefits. The brand recommends that we apply the product in the morning and at night after a cleanser or softening lotion, however, with my sensitive skin, I decided to incorporate this into my evening skincare routine for the time being.
After applying this cream diligently for a few days, I found that my skin had felt much softer. I enjoyed waking up to smoother skin which did not feel greasy to the touch. My skin also became less flaky, which made my foundation look much smoother on days when I was in the mood for makeup.
Final thoughts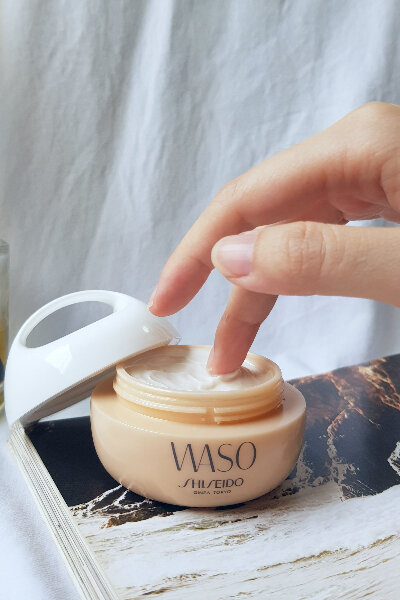 I am glad that the Shiseido Waso Giga-Hydrating Rich Cream has worked well for my sensitive skin! Asides from its intensely hydrating properties, my other favourite aspect about this product is its calming scent. I truly enjoyed getting into the soothing evening ritual of applying this cream before bed, as it made me feel more relaxed and ready for a restful night's sleep.
I also plan to incorporate this beauty into my morning skincare routine after my skin has properly adjusted to it. Here's to happier, hydrating skin moments ahead. The Shiseido Waso Giga-Hydrating Rich Cream is priced at SGD58/~USD40.81 per 30ml bottle, and is available for sale on Sephora.com.
*The product was sent as a press gift. The views and opinion of the reviewer are independent and purely editorial.
Now, find out if Bio-Science's Bio-Water was able to effectively revitalise and soothe our skin.
Comments, questions or feedback? Email us at [email protected].