Following the rave reviews of the Super Volcanic Pore Clay Mask, Innisfree launched another version that's twice as powerful, to the delight of K-beauty fans. The new Super Volcanic Pore Clay Mask 2x is definitely an upgrade as it contains Jeju Volcanic Cluster Spheres that promise to give you much-needed intensive pore care in just 10 minutes. This 10-in-1 bears the weight of the expectations set by its predecessor, but would it live up to it at all?

Packaging, texture, and fragrance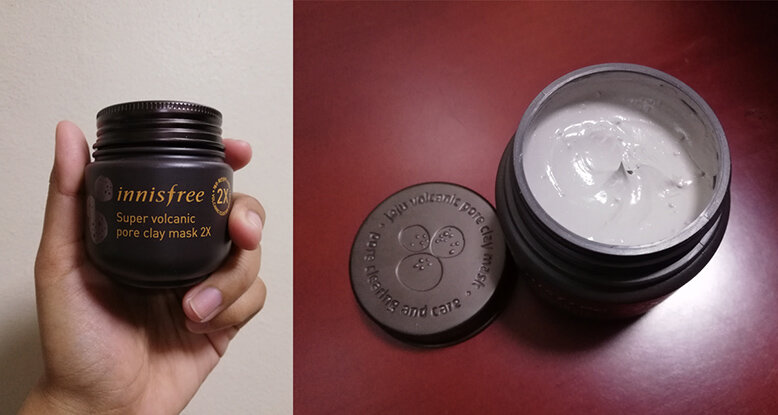 Innisfree's Super Volcanic Pore Clay Mask 2x comes in a 100ml dainty brown metal jar. Because its metal container is densely packed with the formulation, it's a bit weighty for its size but it's still portable enough to carry with you when you travel. The formulation is thick yet creamy but the Volcanic Cluster Spheres aren't as uniform and abundant as I expected. I even mistook it as grains that resulted from clumping of clay. The scent, on the other hand, isn't overwhelming. You could only really take a whiff of its fragrant and earthy scent when it's on your face.
Application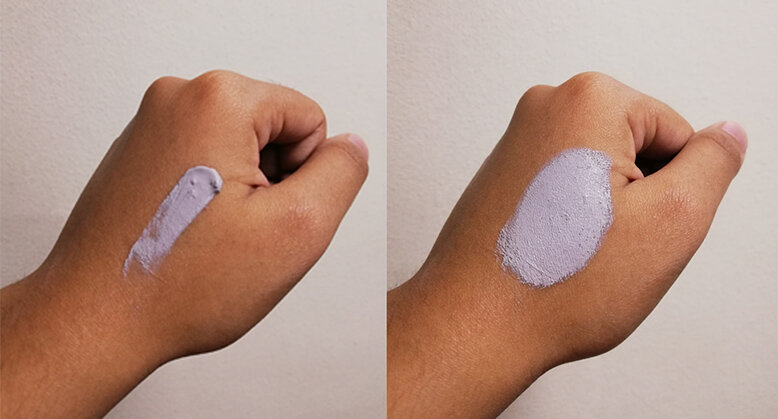 The creamy formulation makes the mask quite easy to spread on your skin, even with just your fingers. Take note though, the mask dries quickly, especially if you apply it too thinly, so be sure to work quickly if you don't want uneven patches. The clay provides a cooling effect that persists throughout the whole application. You can feel it tightening your skin just a bit, but it's not tingly at all. However, I did feel an unpleasant burning sensation on my upper lip every time I tried the product, no matter how little I applied. After the 10 minutes of application, you'd see the mask turning into a lighter shade of blue-grey and clinging to the crevices of your skin.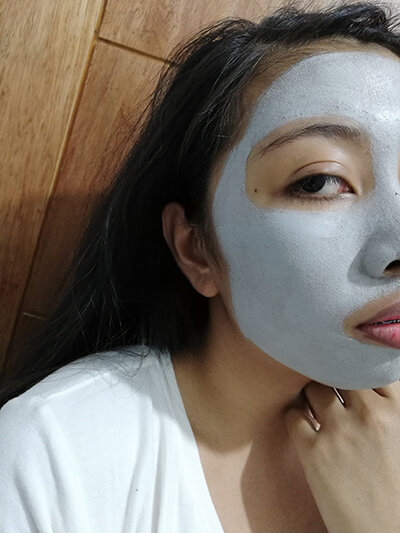 Results
The first time I used the product, I didn't see an improvement with my pores at all. I continued using it at least once a week and I'm happy to say that at least, after three weeks, my pores finally looked a bit smaller. This Volcanic Pore Clay Mask doesn't help with pimple breakouts though, but it doesn't dry the skin and it leaves my skin feeling softer and refreshed after every use. Once, I mistakenly left it on for more than 10 minutes, and it didn't do anything bad to my skin at all.
Final thoughts
Overall, Innisfree's Super Volcanic Pore Clay Mask 2x delivered pretty good results for me. It also worked on cleansing and the pore tightening pretty well. My dry combination skin also appreciates that it cleared up the grease in my T-zone yet left the dry parts of my skin more moisturised. Because of its smooth texture, there were barely any leftovers of the mask on my finger after application. If you have dry skin, however, I wouldn't recommend this one to you as it might be too harsh.
Comments, questions or feedback? Email us at [email protected].