Would you rather drink green tea or apply it on your skin? Green tea has a lot of beneficial qualities, which includes being packed with antioxidants. If it has such good effects internally, why not use it on the skin? We put the Innisfree Green Tea Sleeping Mask to the test to see if it has as many benefits for the skin as it does to the rest of the body.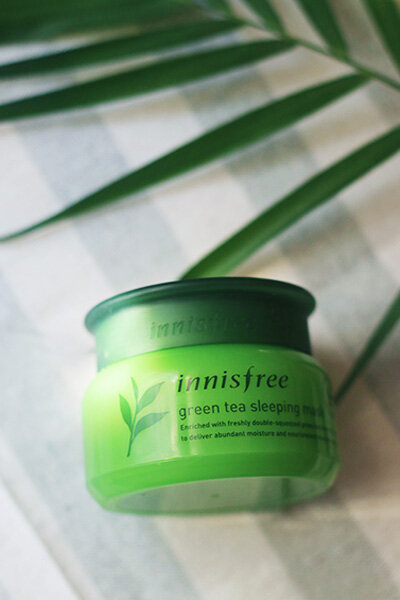 The Innisfree Green Tea Sleeping Mask, MYR62/~USD14.86 for 80ml
The Innisfree Green Tea Sleeping Mask contains a special moisturising ingredient called "Beauty Green Tea". It was developed by Innisfree after studying 2,401 varieties of Korean green tea found on the infamous Jeju Island. Beauty Green Tea has a high amino acid content, which is excellent for hydration and moisture. This overnight treatment promises to restore your skin's pH to a healthy level overnight, with you waking up to soft and smooth skin texture. Will this be true? Let's see.
Packaging and Appearance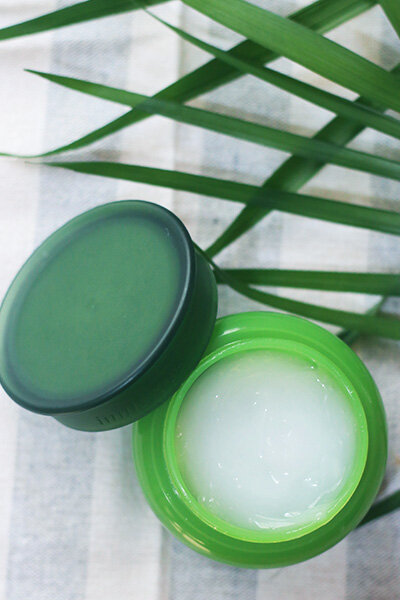 Its packaging highlights the organic aspect of the product's main ingredient.
The jar really panders to the green tea aspect, as it has an all-green motif. The all-plastic packaging is not the most environmentally-friendly, but it's quite sturdy. The lid doesn't open accidentally, despite taking it with me on several weekend escapades. That said, it's a good item to have with you in case your skin gets dehydrated. For example, spending the weekend at the beach or somewhere colder, both of which tend to dry out skin faster. The mask doesn't have any colourant added. It really comes off as organic when you look at it.
Contents and Application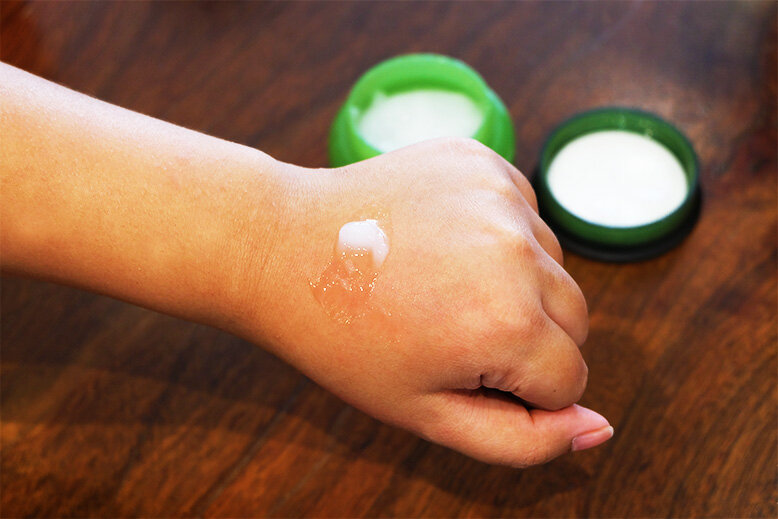 A swatch of the Innisfree Green Tea Sleeping Mask shows its jelly-like texture.
On their website, Innisfree describes the texture to be "lightweight and gel-textured". In my opinion, it resembles a jelly more than a gel in terms of texture. It also has a mild, refreshing scent that won't bother most people.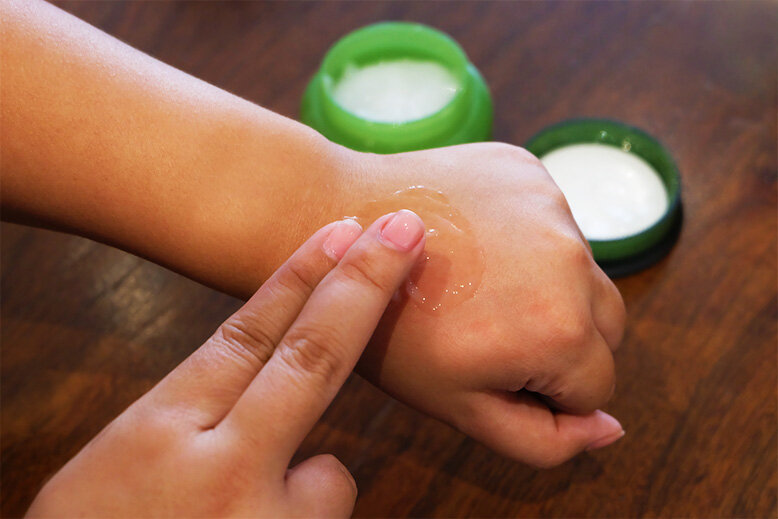 Soft to the touch, but with a thick consistency.
The gel is very soft to the touch — reminiscent of solid coconut oil — but it's very thick and gloopy. When applied on the skin, it's featherlight. This allowed my skin to soak it up faster compared to other sleeping masks I've tried. You could apply right before you go to bed and not worry about the product getting on your pillowcase.
Overall Thoughts
That said, as someone who prefers a lightweight overnight treatment, this product truly captured my interest. Aside from the organic aspect of the Beauty Green Tea, it didn't leave a sticky or tacky feeling. Every morning after I applied a layer the night before, I woke up to soft and smooth skin. I noticed that my foundation and concealer applied better during those days.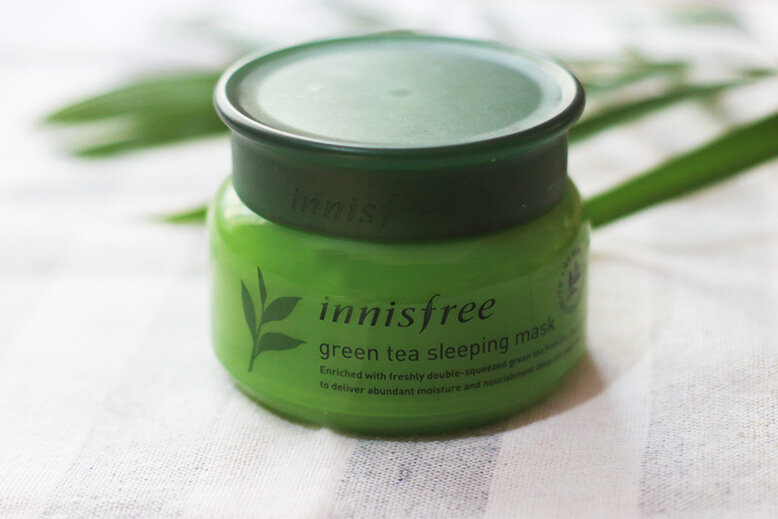 The Innisfree Green Tea Sleeping Mask is a superb product to have handy whenever you need an extra boost of hydration and rejuvenation for your skin. If you have dry or combination skin (like I do), you might come to love this sleeping mask as well.
*The product was sent as a press gift. The views and opinion of the reviewer are independent and purely editorial.

We also reviewed the best-selling Innisfree No-Sebum Minera Powder.
Comments, questions or feedback? Email us at [email protected].