They say that our eyes are the windows to the soul. It's only fitting that we give it the TLC it deserves. Despite eyecare products being a debatable topic among beauty enthusiasts, dermatologists say that an eyecare product is essential to any skincare routine. This is especially true if you want to address specific concerns.
The Indie Lee I-Waken Eye Serum, a lighter alternative to heavy eye creams, was formulated to solve common problems affecting the appearance of your undereye area like dark circles, puffiness, and fine lines. Its "anti-fatigue" formula claims to make your eyes appear smoother and firmer with its cocktail of witch hazel, chamomile, and antioxidants. Three women put it to the test to see if this clean beauty product would be a worthy addition to your daily skincare routine.
*The product was sent as a press gift. The views and the opinions of the reviewers are independent and purely editorial.
Is it good for lightening dark under eyes?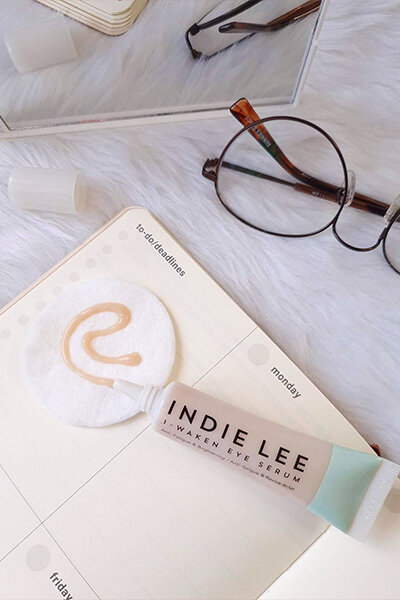 "I'm a night owl — that automatically makes dark eyebags a skin woe for me. Learning that Indie Lee's I-Waken Eye Serum has the anti-inflammatory witch hazel in its formula, I was excited to test it out. And so far so good! The serum was silky smooth and slips easily. It comes in a small tube but it was surprisingly economical; its pointed tip made it easy to dispense a super tiny dot that was more than enough to cover both my eye areas. I couldn't get a whiff of a scent either, so it'd be great for those sensitive to overwhelming fragrances.
After two weeks of use, I noticed my under eyes seemed brighter than before and they certainly were less puffy. The change was gradual and, of course, I'm not expecting it to vanish my eyebags completely. I'd probably have to change my sleeping habits for that — but it definitely helped me look less tired."
Is it comfortable to apply?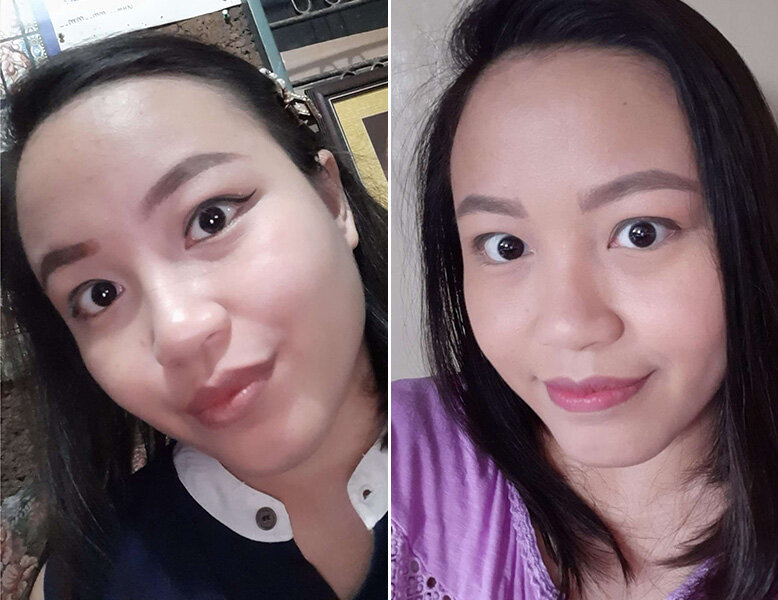 "Eyecare products are relatively new to my skincare routine. I've been experimenting with the various options available on the market just to see which suits my preferences. I find the Indie Lee I-Waken Eye Serum, which promises to brighten and de-puff the eye area, as an ideal choice for someone like me who doesn't like applying heavy formulas on my face. It's very lightweight and fast-absorbing, yet nourishes the eye area sufficiently. A little goes a long way.
Since I have oily eyelids, I also liked that it wasn't formulated with essential oils and that it didn't make my eye area greasy which makes it good to use in the daytime. The soothing chamomile in this eye serum is quite pleasant when applied at night as well."
Is it holy-grail material?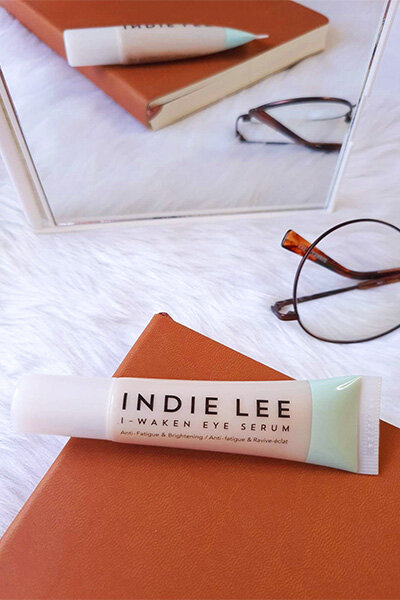 "Eye serums and creams are a hot topic in the beauty community. Some think they're the bomb, some think they're a scam. I'm firmly on the side of the former. I love eye creams and have been using them ever since I got into skincare. I've tried a lot from different brands. I must say Indie Lee's I-Waken Eye Serum isn't my top choice but it's good for someone who wants to try eye serums — this is your gateway product. It's lightweight so it's easy to use underneath sunscreen and makeup. It also doesn't make your eyes sting in the morning. I love how it makes the eye area sufficiently hydrated without making the lids all oily.
The only reason why I don't rate it as my favourite is that I love my eye creams/serums thick, creamy and super moisturising. This one is good if you're looking for a non-heavy eye serum for the day."
Interested in knowing which items are worth the hype? We help you figure out which products are really worth your time here.
Comments, questions or feedback? Email us at [email protected].