Since we're always bombarded with skincare trends, it makes us wonder: which skincare steps and products do our skin really need? According to the American Association of Dermatology, a simple cleanser, eye cream, and moisturiser would suffice. But we have to admit: Even though skincare isn't a one-size-fits-all deal, it can be hard to resist hopping on the trend when people swear by it. We did our research, so let's break down each skincare step to see if it's a requirement to having that coveted beautiful skin.
Cleansers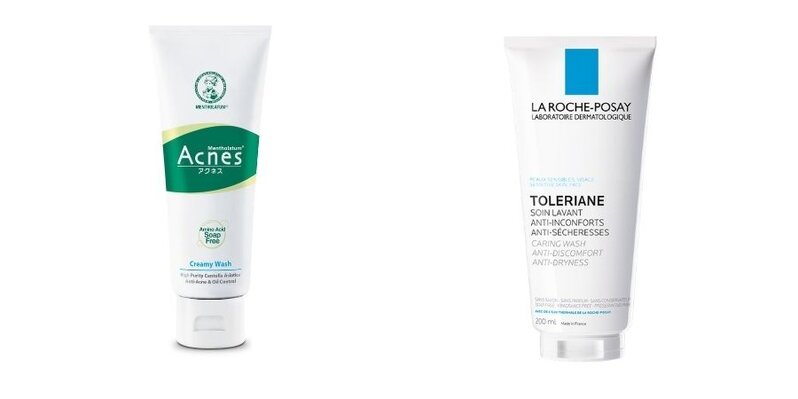 The most important skincare product is a facial cleanser that your skin loves. It gets rid of the dirt, dead skin cells, makeup residue, and excess sebum that can cause issues like acne. But you can't use just any type of cleanser; it should be one that's made for your skin type. Water-based and oil-based cleansers serve different purposes, such as double-cleansing, so know which one is best for you.
Is it necessary? Yes, but always go for a cleanser that isn't drying. A good cleanser shouldn't make the skin feel tight and "squeaky clean". Rather, it should be refreshing and moisturising afterwards.
Toner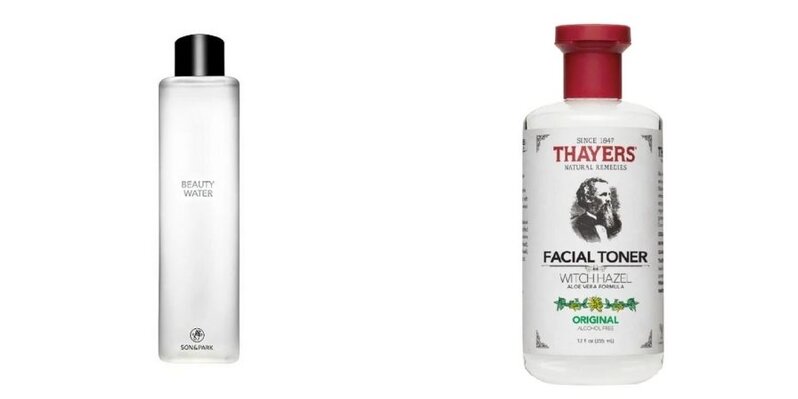 Facial toners are conventionally the next step after cleansing. Available in liquid and lotion variants, facial toners serve multiple functions. They can be for a secondary cleanse for leftover debris or for helping to control oiliness, and minimising the appearance of pores, which prevents impurities from clogging the skin and causing acne.
Is it necessary? Contrary to the mantra of "cleanse, tone, moisturise", a facial toner isn't a requirement for every skin type according to Dr. Zoe Draelos. However, it can be a welcome addition to your line-up.
Serums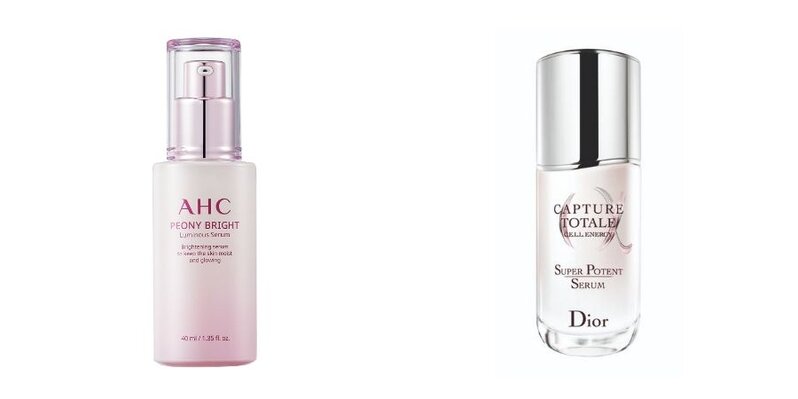 Serums boomed in popularity along with the multi-step skincare trend of the recent decade. Packed with high concentrations of active ingredients, serums should be applied after your cleanser and before your moisturiser. These are formulated to address specific concerns aside from moisturisation, such as ageing, fine lines, and hyperpigmentation. Serums come in a variety of forms including gel, oils, and lotions.
Is it necessary? Yes, it is. If you have a specific skin issue, such as dryness, hyperpigmentation or acne, then a serum is an important skincare step you can't skip. It delivers a more powerful dose of actives — think: potent ingredients that target a specific skin issue — that will solve your problem from deep within. However, because of their potency, some serums can irritate sensitive skin so always patch-test before applying to your entire face.
Essence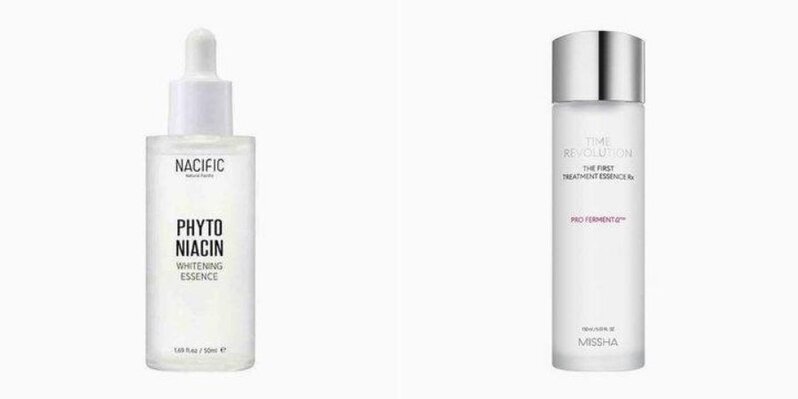 Similar to serums, essences should be applied to newly cleansed skin. More fluid in texture compared to serums, essences are the beautiful combination of toners and serums. They're less concentrated than serums but serve the same purpose of further hydrating the skin and targeting skin concerns. An essence is also often marketed as serums and lotions in Asian skincare, so take that as you will.
Is it necessary? Not really. You could stick to using a toner and serum separately. But if your skin really needs that added boost, it wouldn't hurt to add one to your rotation. When using a more liquid essence, skip the cotton round and apply it in a patting motion using your hands instead.
Facial oils
Moving on to another trendy skincare step, facial oils take up a wide chunk of the skincare market. More emollient and heavier than the previous products discussed, facial oils penetrate the outer layers of the skin. This creates a barrier to seal in all the moisturising goodness of the products you first applied. However, the best facial oils are those deemed "fragrance-free" as some fragrances can cause photosensitivity and allergic reactions.
Is it necessary? It's not essential per se, but it's good to have nearby for when your natural oils need rebalancing or your skin feels inflamed, dry, or irritated. For example, you could benefit from adding rose oil if your skin is experiencing inflammation while the trusty tea tree oil will help ward off zits.
Eye gels and creams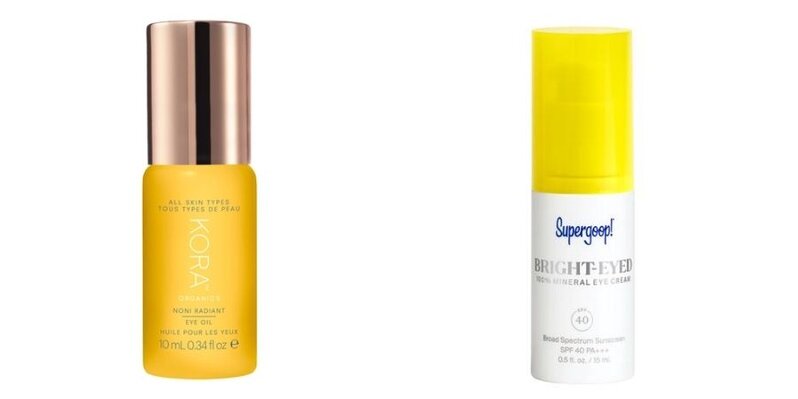 When they say the eyes are the windows to the soul, they're not lying. Signs of ageing first appear around the eyes, where the skin is at its thinnest, in the form of fine lines and dark circles. Products like eye gels, creams, or oils can really improve the eye area's appearance. An eye gel feels refreshing after application, eye creams are more luxurious, while eye oils are the perfect moisture-sealants.
Is it necessary? We cannot say it enough: Yes, you need an eye care product in your life. Other skincare items tend to be too heavy to apply on the delicate skin around our eyes. Hence, application instructions for facial products typically include a warning to avoid that part of the face.
Moisturiser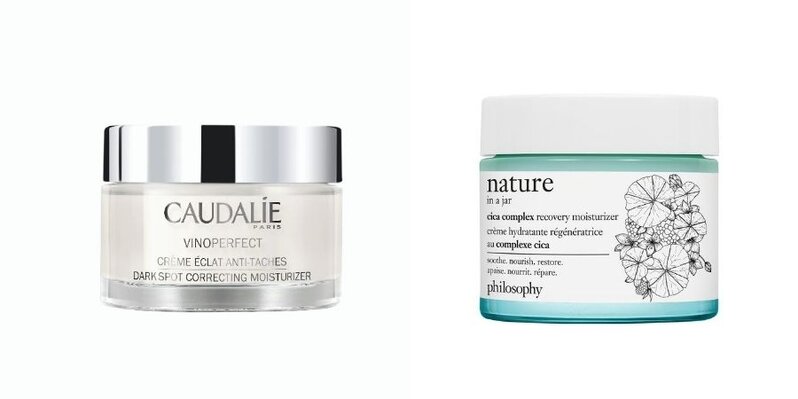 Next, you'll need a holy-grail moisturiser. A good moisturiser will seal in all the hydration from all the previous skincare steps. It's the barrier between your skin and the environmental factors that can harm it. But take it from us, you need to know which kind matches your skin type. For oily and combo skin ladies, head towards lightweight gels and lotions. If your skin leans on the drier side, thicker creams will be your best friend.
Is it necessary? The short answer is definitely. Aside from replenishing moisture on your skin, a moisturiser will prevent the other products from "evaporating" throughout the day.

SPF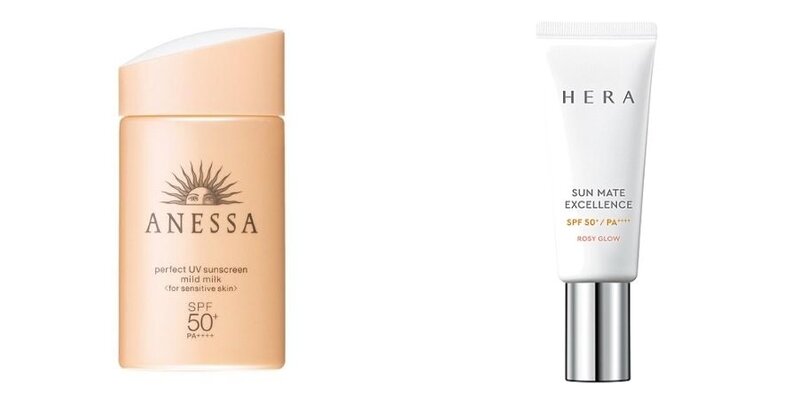 To cap off this brief cheat list is SPF. UV ray exposure is one of the leading causes of premature skin ageing. So if you want to look youthful for a little longer, your skin will thank you if you start applying sunscreen today. Look for labels such as "broad-spectrum protection" as these deliver protection against UVA (ageing) and UVB (burning) rays. Remember: the more plus signs you see, the more effective it'll be.
Is it necessary? Unquestionably. Aside from being your main defence against sunburn, religious SPF use lowers the risk of skin cancer. The perks of anti-oxidising ingredients in their formulas are a mere bonus in our book.
(Cover photo from: Pixabay)
Now you know which skincare products suit your needs, learn which hyped-up items really deserve your time and money.
Comments, questions or feedback? Email us at [email protected].