When it comes to moisturisers, I'm more of a
hydrating vs. moisturising
kind of gal. A crash course: hydrators work to plump up your skin from within while moisturisers seal the moisture into the skin. Now, with my oily-combination skin, it's quite a task finding a moisturiser that won't leave me greasy once the afternoon rolls in. Recently, I also noticed that my skin ends up looking duller than usual — either when I'm dehydrated or stayed up late too many nights in a row. The dull pallor isn't a good look on me and I also don't like the texture of dehydrated skin. So I decided to test out the
HERA Rosy Satin Cream
.
I've tried only a few K-beauty skincare items and HERA's was the first K-beauty moisturiser I've used. Made with shea butter and rose oil, the cream is described on the website as a "skin texture care cream for 'rosy-satin' skin that is supple outside and dewy inside." Did it solve my dry texture and dehydrated skin problems? Read on to find out.
Packaging and Appearance
The very first time I saw the jar, I was awed in delight. The rose gold lid and the textured jar really makes it look luxurious. It also has a good weight and feels sturdy. HERA is more on the high-end spectrum of skincare (a jar costs KRW98,000/~USD83.20), and even at first glance, I could tell so from the moisturiser's packaging.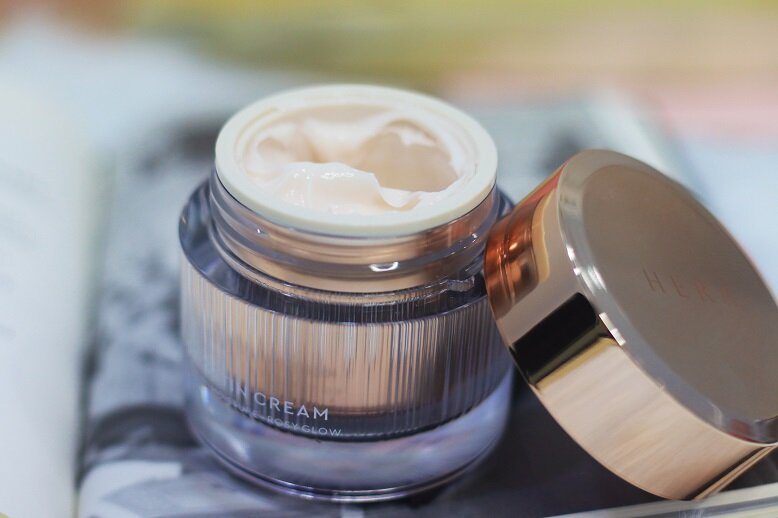 Rose gold and pink makes for one photogenic HERA Rosy Satin Cream.
The packaging makes one want to display it on their vanity or bathroom sink. If we're going by appearances alone, the HERA Rosy Satin Cream deserves its place of honour there. For a 50ml jar, this is probably not the most travel-friendly product, But its component is truly beautifully made and very chic.
Contents and Application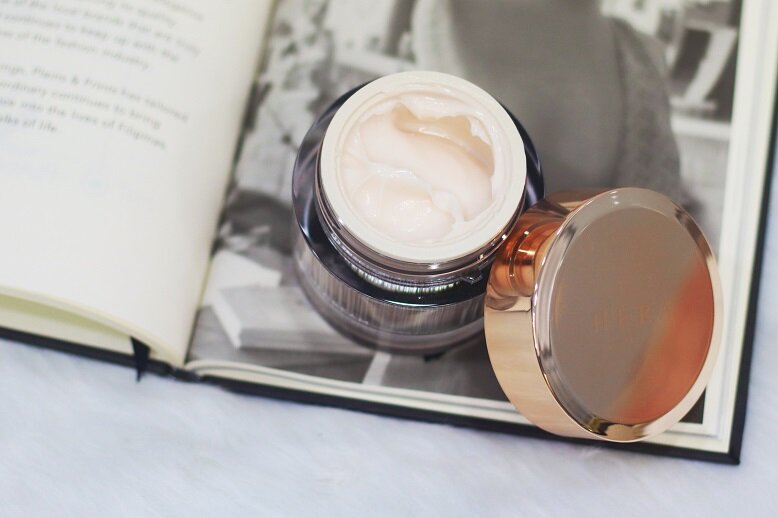 It has a light pink colour with a mousse-like texture.
Upon opening the jar, you're welcomed by the scent of fresh roses. Rosy does not only pertain to the glow it promises you to get after use, but it's also the scent you'll carry with you for a while. I'm not one for scents in skincare, but I have a soft spot for floral tones. This scent, in particular, was very soothing and relaxing. It wasn't cloying. However, I did notice that the scent tends to linger for a while after I apply the cream. If you're not fond of floral or sweet scents, it might be best to look for another option.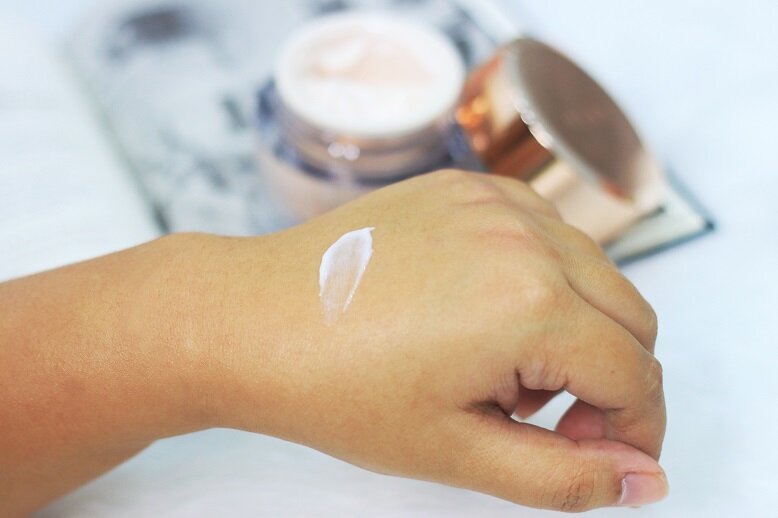 Though thin, it takes a while for it to completely sink into the skin.
To play up the rosy theme, the cream has a pale pink hue. The cream itself has a mousse-like texture. Though it claims to be lightweight, I found that it took a while for my skin to absorb it. There was a slight layer of film even five minutes after application. As someone who has oily-combination skin, I wasn't fond of that aspect. It was only until later that I discovered the trick to getting it absorbed quicker. The HERA website recommends that you cover your face with your hands after massaging it into the skin. I tried it and it worked for the instances I remembered to do so. Because of this, I prefer using the cream at night. I didn't have to contend with the filmy feeling and I woke up to soft skin the morning after. It also supports the claim that the cream will help the turnover of dead skin cells since the body repairs itself best at night.
Overall Thoughts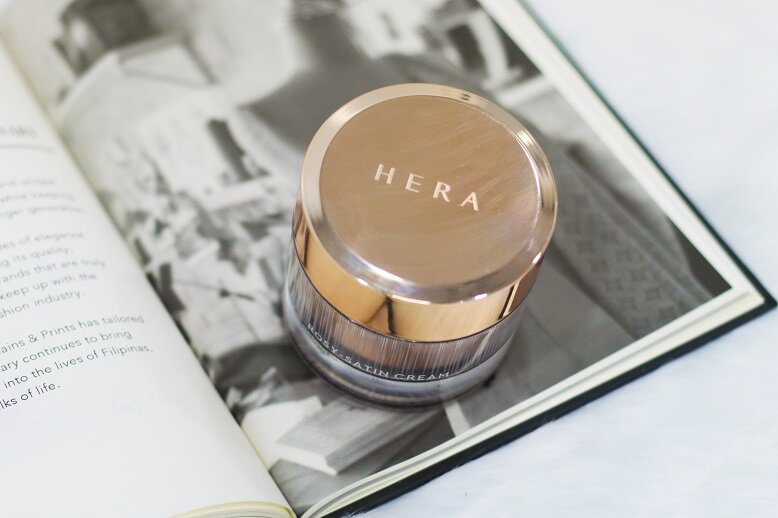 In my opinion, the HERA Rosy Satin Cream is a good moisturiser. After my skin got used to the formula, it made my complexion soft and supple especially when I used it as a night cream. I did notice that some of the areas where I previously had texture were gone, but not completely. As for that inside-out rosy, glowing skin? It can be achieved if you use it religiously.
All things considered, it can be quite an investment. While I think there are other options you could buy at a more affordable price and achieve the same results, the luxurious overall feel and effects of this product do seem like a well-deserved treat.
*The product was sent as a press gift. The views and opinion of the reviewer are independent and purely editorial.

Comments, questions or feedback? Email us at [email protected].