There are a lot of serums available to us right now. Each claims to solve a particular skin issue, like dull skin, oiliness, sagginess, and dark spots to name a few. So when a serum claims to do all of that, it piqued my interest. After all, how can one serum rule them all?
This was the case with the Ellana Cosmetics Glass-C Skin Brightening Serum. It's one of the many serums available in the new skincare line from the popular Filipino beauty brand Ellana Cosmetics, which is most known for its makeup. The serum comes with claims of brightening and firming the skin, among others. Read on to know more about it and if it does what it claims!
First impressions, claims, and packaging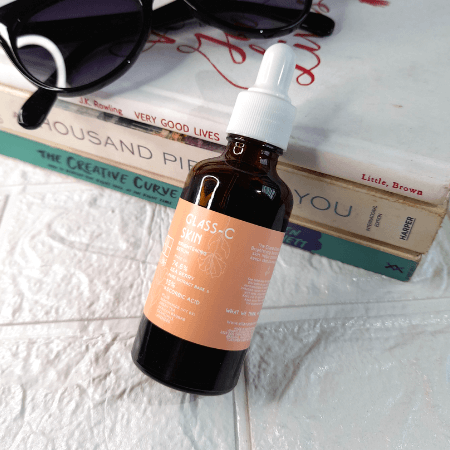 First and foremost, the Glass-C Skin serum was made for textured and pigmented skin. It claims to help fade acne marks, heal blemishes, encourage collagen production, help control oil, and keep skin plump and firm. It does so through pure plant actives and botanical extracts delivered through gentle formulas that even the most delicate skin types can tolerate. It contains ascorbic acid, sea berry water, niacinamide, green tea, African baobab fruit extract, chamomile, and lavender.
When it comes to packaging, the Glass-C Skin serum's dark-tinted bottle and generic-looking white cap pipette seem underwhelming. Meanwhile, the serum had a dark reddish-brown colour — already different from any Vitamin C serum I've tried — and a light watery texture.
I placed a few drops of the serum on the back of my hand for a quick patch test. It has quite a high concentration of ascorbic acid at 15 per cent, more than any Vitamin C serum I've tried, so I was worried my skin would be overwhelmed. I was also concerned it would stain my skin, but it absorbed quickly and didn't leave any residue. Once I saw that my skin didn't react negatively to it, I was ready to try it out.
Application and usage
It's recommended to start with three drops of the serum. After dispensing exactly three drops, I then patted it on my cheeks, forehead, and chin. I also massaged my skin with my fingertips to help it absorb the serum. After a few minutes, I experienced a warm sensation in these areas. I didn't see any lasting redness, so after my skin was dry, I applied my moisturiser and SPF.
The quick warm tingling sensation happened every time I applied the serum, which I've read is typical of Vitamin C serums. Since I didn't notice any peeling, bumps, or severe redness, I assumed it wasn't a negative reaction. I've been using the serum for around three weeks and haven't noticed my skin worsening. If you're a bit leery of this reaction, you can start with two drops and work your way to three drops per application.
On a different note, I enjoyed its sweet, liquorice-like scent which I assume comes from the sea berry water used as the serum's base.
As for any effects, the serum made my skin feel hydrated and less oily. I haven't noticed any brightening or firming as of yet, but it may need a few more weeks to see those results. I also experienced fewer breakouts throughout the testing process, even during that time of the month when I usually have bumps on my chin and forehead.
Final thoughts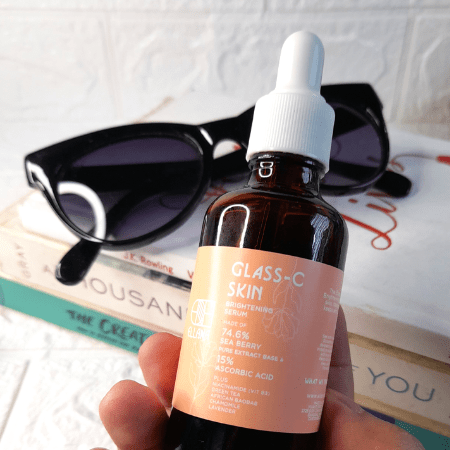 So is this serum worth buying? I'm on the fence about it. I haven't noticed any visible brightening or firming effects on my face, which is what it claims to provide. On the other hand, I found that it helped with my oily T-zone and lessening my acne breakouts. It's important to note that the Glass-C Skin Brightening Serum costs the same as Korean serums available in the Philippines right now, at PHP1,200/~USD24.77 for 50ml on the Ellana Cosmetics website. This or other options? It's up to you.
But since Ellana claims to be a paraben- and cruelty-free brand, on top of being vegan and environmentally friendly, this is a good option for consumers looking for skincare options that tick these boxes. I'd also recommend it to a friend if they asked for local Vitamin C recommendations. As an addition to the sea of Vitamin C serums, I think it holds a lot of promise.
*The product was sent as a press gift. The views and the opinion of the reviewer are independent and purely editorial.
Next, read our review on the highly raved Drunk Elephant Virgin Marula Luxury Facial Oil.
Comments, questions or feedback? Email us at [email protected].