Can you use a foaming cleanser even with dry skin? Foaming cleansers can have surfactants that give them the bubbly effect, but these can also strip your skin of moisture and make it feel dry and tight, which can spell trouble for already dry skin.
The Dior La Mousse OFF/ON Foaming Cleanser promises to offer a luxurious and easy facial cleansing experience with its makeup-removing, soothing and barrier-strengthening formula that's said to be suitable for all skin types — even dry skin. To see how it performs, we tapped #TBLBureau Campaigns Manager Chloe to test it out on her mildly sensitive dry skin for two weeks. Read on for her review.
*The product was sent as a press gift. The views and opinions of the reviewer are independent and purely editorial.
Dior La Mousse OFF/ON Cleanser packaging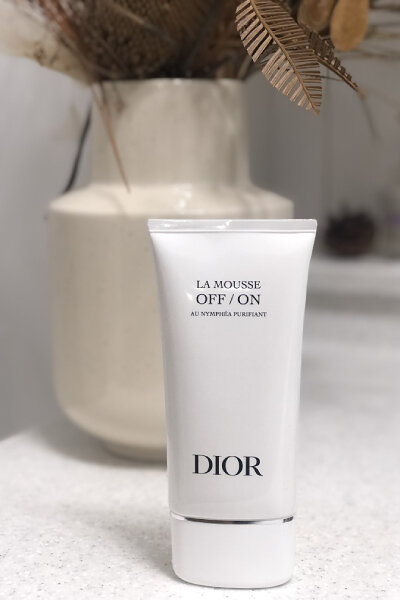 The Dior La Mousse OFF/ON Cleanser comes in a "clean and classy" white tube with the Dior logo emblazoned on the front. It comes with a screw cap that Chloe says is easy to open but secure enough to not make the product spill.
Dior La Mousse OFF/ON Cleanser first impressions and claims
Chloe wanted to see if the cleanser's active ingredient, water lily harvested from Dior's Latour-Marliac garden, will really purify the skin from impurities and environmental damage.
The cleanser is said to be highly effective in removing makeup, UV filters and pollution from your face. This helps improve the skin's barrier strength, hydration and pH levels. It also promises to be suitable for all skin types including dry and sensitive skin.
Applying the Dior La Mousse OFF/ON Cleanser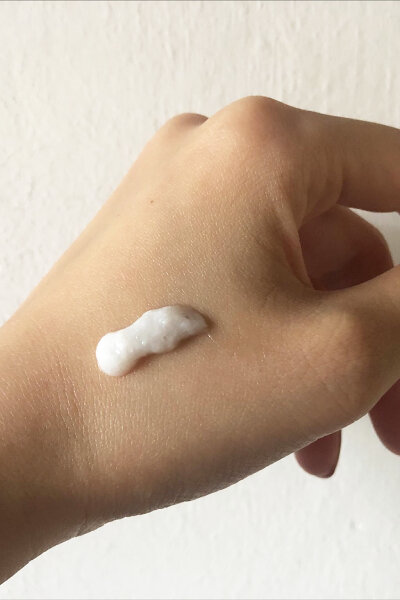 Chloe was most intrigued by the cleanser's foaming texture, which is generally discouraged for her dry, sensitive skin type. However, she was pleasantly surprised by its lightweight texture. "When I applied it on my face, it wasn't as foamy as I thought it would be and my skin doesn't feel dry after using it. "
"The texture seems like a dense cream but feels light and easy to apply," Chloe shared. She prefers to gently massage the cleanser to dry skin before emulsifying it with a bit of water. This creates a "silky foam" that dissolves her makeup and skin impurities.
Chloe used the cleanser both in the morning and evening to see if it will make any difference in her skin condition. The non-drying formula helped diminish any flakiness on her skin, which helped improve her makeup application. However, she says she'd prefer to use the cleanser only at night as a secondary makeup remover as the brand intended it to be. She still uses her oil-based makeup remover and the Dior La Mousse OFF/ON Cleanser takes care of any leftover residue.
"My skin feels clean after rinsing off the product and doesn't feel tight or dry at all," Chloe said. She now prefers to use it over her previous gel cleanser. While she prefers to use unscented skincare, the cleanser's mild floral fragrance didn't cause any negative reaction and even added to the sensorial experience.
Are you interested in trying this luxury facial cleanser?
Final verdict on the Dior La Mousse OFF/ON Cleanser
The Dior La Mousse OFF/ON Foaming Cleanser changed Chloe's opinion on using foaming cleansers on dry skin. "It feels different from other foam cleansers that I have used before," she said. She's also thinking of repurchasing the cleanser "if it comes with some gift with purchase or promotions" since it really refreshes her skin at night before going to bed.
Chloe also thinks that the cleanser can be for any skin type, especially since it didn't disrupt her mildly sensitive dry skin.
The Dior La Mousse OFF/ON Cleanser is priced at SGD69 per 150ML and is available in Singapore at all Dior Beauty boutiques and counters as well as online on shop.dior.com.sg.
If you have sensitive skin, this mushroom-powered treatment lotion from Origins may be for you.
Comments, questions or feedback? Email us at [email protected].