Skin trends like dolphin skin and glass skin have elevated perfectly texture-less complexions as the level of ultimate skin goals. But as much as I love skincare, I know that skin texture will always be there. I've come to embrace the fact that my pores and textured skin will be ever-present despite religious double-cleansing and exfoliation. Still, that didn't stop me from being intrigued by the Britory Like Snow Serum For Glass Skin.
This relatively new skincare brand is co-owned by Filipina actress Bela Padilla (who has enviably beautiful skin) and headquartered in Seoul, South Korea. Will this new find, whose claims are backed by K-beauty expertise, really be the key to achieving glass skin? Read on to find out.
First impressions, claims, and packaging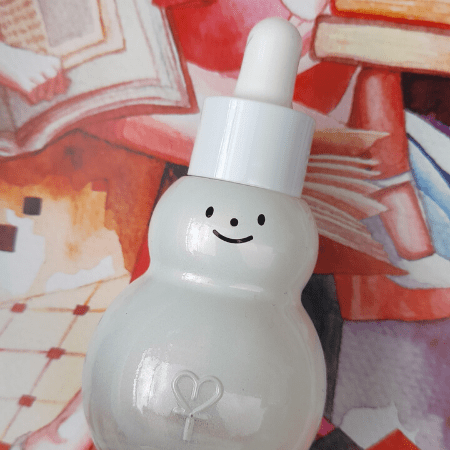 Britory Like Snow Serum For Glass Skin's packaging really catches your eye. You can't help but go "aww" over the cutesy packaging formed like a little polar bear. It has a slightly iridescent finish that represents freshly fallen snow and hints at the serum's promised claims.
Speaking of claims, this "functional" serum swears to give you "glass skin that glows like snow" and address the three As of skin — appearance, ageing, and acne — through its Snow Whitening System. It's a catchy phrase, and the ingredients list seems to back it up. The combination of niacinamide, glutathione, arbutin, and galactomyces ferment filtrate seems to offer a powerful dose of brightening and glow-adding perks with some oil-control too. The addition of ceramide, neem tree flower extract, and walnut leaf extract to soothe and refine skin texture is the icing on the cake.
Aside from the wealth of ingredients in the serum, the number of products in the Britory skincare line — only two: a serum and a moisturiser — surprised me. It goes against the hype of the 10-step beauty routine, making it appealing to those with busy schedules or people who don't want to have too many products on their face.
Usage and application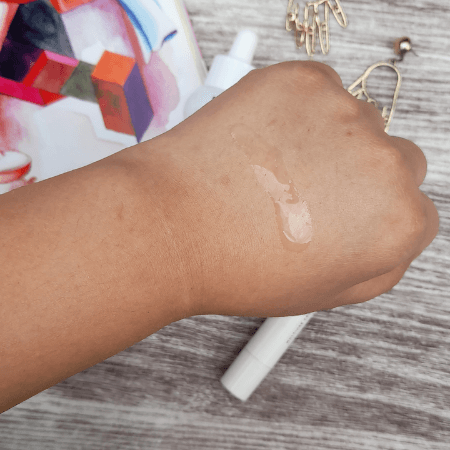 The serum has a clear, watery appearance that leads to a quick and weightless application. Even when applied with the lightest touch, it immediately sinks into the skin and doesn't leave a sticky residue. It also sat well underneath gel and cream moisturisers, which bodes well for both dry and oily skin users. It also has a slight medical scent, which I assume comes from glutathione.
It did take some time for my skin, which is not particularly reactive or sensitive, to get used to the serum. I haven't used products with glutathione or arbutin before, so a "getting to know you" stage was expected. I noticed some white spots appear on my forehead and chin, areas where my skin flares up if something doesn't agree with it. If you're on the same boat or if you have sensitive skin, patch-testing is still needed.
I noticed that it does help further hydrate and soften my skin. Aside from the initial rocky days, it hasn't created any other issues which is good. On the flip side, I haven't noticed any real difference appearance-wise. I don't have dark spots that will serve as proof of its pigment-lightening effects, so I was trying to see if my overall skin tone was lighter than before. Since I've only used the product for two weeks, I haven't noticed any visible results and it will require more religious use. Also, I have medium-toned skin and the brand does claim that it can take one to two months before any lightening happens on darker skin tones but it can be as fast as two weeks for those with already fairer skin.
Final thoughts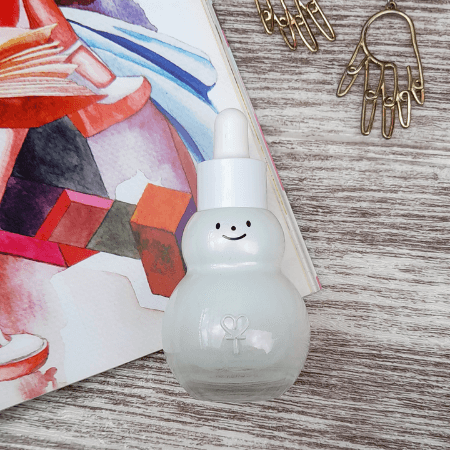 The Britory Like Snow Serum For Glass Skin is a very hydrating serum that I appreciate, even with my oily-combination skin. My T-zone didn't end up too shiny, but the drier areas of my face loved the moisture it delivered.
Still, I like the premise of the Britory line. Just two products for your entire skincare routine? It holds a lot of appeal for busy ladies. It's not that expensive either. At PHP899/~USD18.52, it falls in the upper mid-range in terms of price but that's pretty reasonable given that it's manufactured in Korea. I'd recommend easing yourself into fully integrating this serum into your routine just to be on the safe side. If you want to try it for yourself, it's available in the Philippines through Shopee and Lazada.
*The product was sent as a press gift. The views and opinion of the reviewer are independent and purely editorial.
Read up on our beauty reviews and tips here.
Comments, questions or feedback? Email us at [email protected].