Last Sunday afternoon,
Taal Volcano in the Philippines spewed ash and steam
, followed by some weak lava flow in the early hours of Monday. This caused an ashfall that covered surrounding areas and extended to most of Southern Luzon.
In such a severe case, people are urged to stay indoors and limit contact with the polluted air by wearing masks. After all, direct contact with volcanic ashfall can have hazardous effects on the body. This includes the skin, the largest organ of our body, which can be prone to irritation and secondary infections due to scratching.
And whatever your Twitter feed says about collecting ashfall to make a facial mask, please, do not put volcanic ash particles on your face. After ensuring your own safety first, consider these proper skincare tips for while the ashes continue to fall.
Wash gently
Your face will still manage to get clogged no matter how covered you keep it. It's important to cleanse your face before you go to bed. The skin enters repair mode at night, which is why it's called "beauty sleep". Any grime left on your skin prevents this regenerative process. Use an oil-based cleanser with a foaming cleanser that will deeply and effectively cleanse your skin from impurities. However, if your face is itchy due to ashfall exposure, it's best to
wash your face gently
with cold water. Better hold off on that facial scrub and rough motions.
Use a bland moisturiser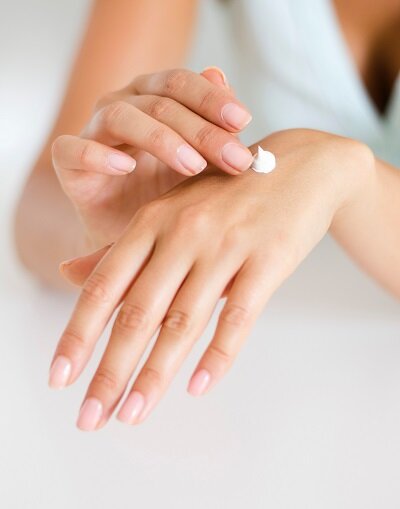 Another skincare tip is to use a bland moisturiser
Another skincare tip for during an ashfall:
use a bland moisturiser
. A "bland moisturiser" should not have any acids as one of its ingredients. Look to brands like Cetaphil, Cerave, Aveeno, and Neutrogena for a back-to-basics bland moisturiser during these times. Your skin might be extra sensitive from the exposure, so it's best to use milder products for now.
Use an anti-pollution facial spray
Using an anti-pollution facial spray is a quick way of refreshing your skin and preventing impurities from settling on it. Pollutants can cause oxidative stress that leads to cell damage. This causes skin ageing, uneven skintone, dehydration, dryness, wrinkles, sagging, and deteriorating collagen. To protect your skin from polluting particles, spritz on an anti-pollutant facial mist that leaves a barrier between your skin and the environment you expose it to. Some anti-pollution facial mists you could try are Urban Decay's All Nighter Anti-Pollution Setting Spray, Morwell Skin's Anti-Pollution Shield Spray, Luxe Organix's Skin Mattifying Mist with Tea Tree Extract, and the This Works' In Transit Pollution Shield Facial Mist.
Wear protective clothing
Aside from your face, you also need to pay attention to the rest of your body. As much as possible, do not expose your skin to the air if you're in an area experiencing ashfall. Wear long sleeves, pants, and thick shoes. Immediately shower after being outside so as not to spread ash inside your home.
Use a face mask
It's recommended to use an N95 mask instead of a regular surgical mask. If N95 masks are unavailable, they also recommend padding the surgical mask with a thick wet gauze or handkerchief inside. This will prevent the ash from irritating your airways, making it harder to breathe. Not to mention, the mask also covers half of your face.
(Cover photo from: @morwellskin)
Here are other ways to keep your skin healthy against pollution.
Comments, questions or feedback? Email us at [email protected].