Psst, there's a new hair trend in town that has piqued the interest of both fashion and beauty lovers — yes, we're talking about Louis Vuitton Brown, a variation of the Expensive Brunette hair trend that's been spotted on the likes of Hailey Bieber and Selena Gomez. What's Louis Vuitton Brown and how do you achieve this luxe hair colour during your next trip to the salon? Read on to find out.
It's inspired by the colours of a well-loved Louis Vuitton bag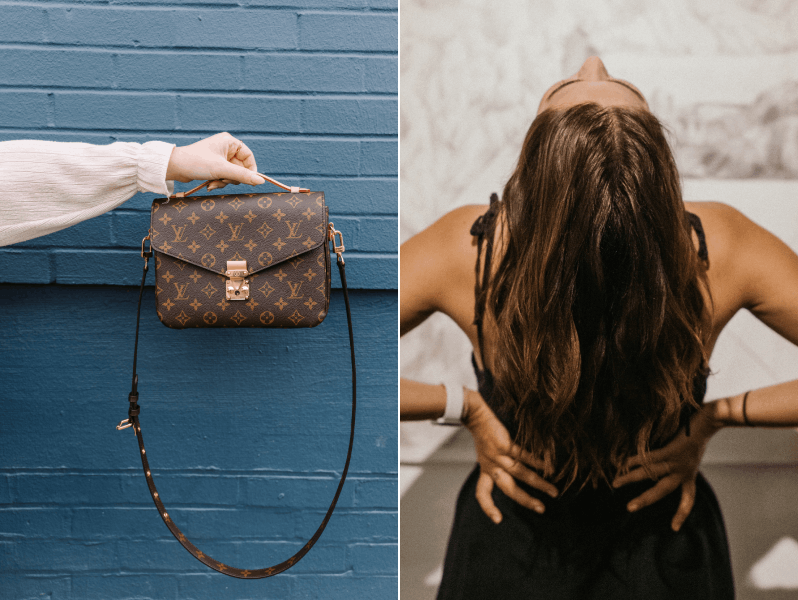 If you haven't noticed, the leather details of Louis Vuitton's iconic bags — such as the Speedy handbag made from Monogram canvas or the Neverfull GM tote — sport a richer, tan shade over time. This inspired the birth of Louis Vuitton Brown, which features a beautiful brunette shade with a gold undertone.
It's part of the "Old Money" aesthetic that's trending on TikTok
As countries lift their border restrictions and nightlife activities resume in major cities all over the world (think Paris, London and New York), more content creators have also been capturing moodier, after-dark visuals that encapsulate the "Night Luxe" and "Old Money" aesthetic.

"That Girl" aesthetic-friendly green juices, fresh white sheets and fluffy top hair buns take a backseat as amber-coloured cocktails, black marble countertops and of course, rich-looking Louis Vuitton Brown hairstyles become the go-to for the season.
How to get Louis Vuitton Brown hair
You can try this trend — sans the designer price tag! The next time you visit the hair salon, simply ask your expert hairstylist for a medium-light brown shade with a warmer, gold undertone. This colour is said to be suited for all hair textures and can even add dimension to fine hair.
Do also note that if you're serious about maintaining the "Old Money" aesthetic, you'll also need to visit the salon every four weeks for touch-ups.
Next, learn more about hair colours that look great on dark skin.

Comments, questions or feedback? Email us at [email protected].