If you think that the shaggy, edgy wolf cut isn't for you, meet its cousin, the fox cut.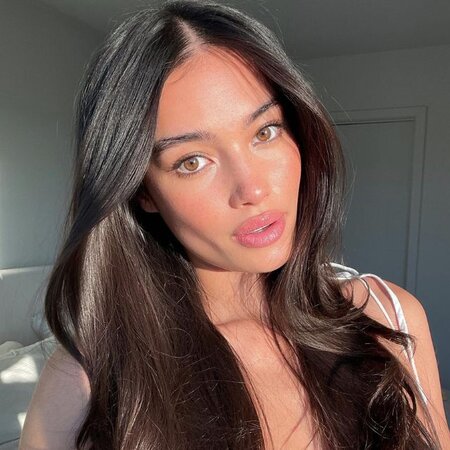 The fox cut hair trend
You might be planning to give your hair a revitalised look by getting a haircut, but you feel like there are a lot of things to consider. You're hoping for a style that doesn't feel too flashy and wild. You'd also like to keep your medium or long tresses (the struggle of growing out short hair is real for you). Don't worry, the fox cut might be the one that will tick off all the boxes.
The fox cut is not 100% new; it actually builds on traditional layered haircuts. But what's interesting about it is that it's like a fancier version of the wolf cut. It also has a strategic way of framing your face and typically lets your hair fall on these three areas: the cheekbones, the jawbone, and the clavicle. It's meant to help you look like a glamourous model off-duty.
If you're ready to give it a try, here are some ideas to help you on your next trip to the salon.


Fox cut hair trend inspo
1. Long layered fox cut
The fox cut is perfect if you have fine, long hair. It can create the illusion that your hair is fuller and more voluminous than it actually is.
2. Collarbone fox cut
As you'll see in the post above, you don't have to wait for your hair to grow super long to ace the trend. Just let the layers fall a little below your shoulders. Aside from the cut, you can also choose to
dye your hair
with a red or orange hue to really give you that fox-inspired colour.
3. Fringed fox cut
This one takes the fox cut up a notch by adding airy bangs that's giving main girl in a K-drama vibes.
Which fox cut style would you like to try out?
(Cover photos from: @bomanesalon, @jamesthesalon)

Comments, questions or feedback? Email us at [email protected].