This article was first published on 12 May 2022.
Stuck in a beauty rut and in need of a dramatic refresh? Consider paying a visit to the hair salon and treat your tresses to a vibrant dye job. If you have dark skin and aren't sure which colours will best enhance your skin tone, don't worry as we've got you covered.
How to choose the right hair colour for your skin tone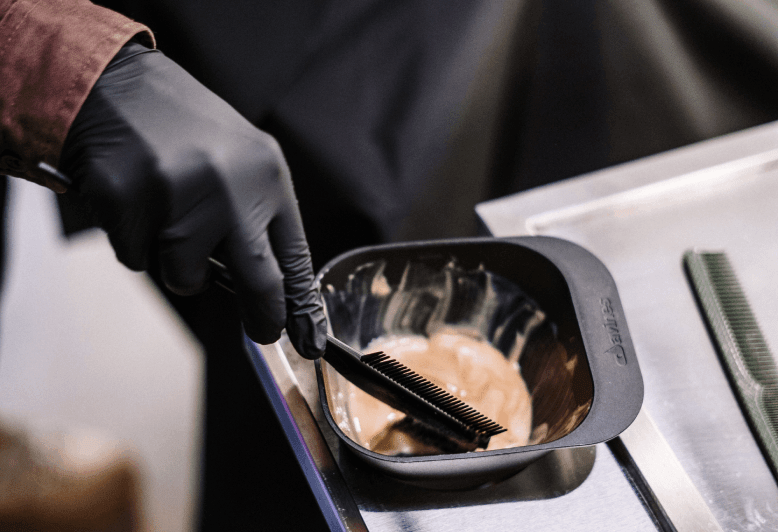 Feeling a tad overwhelmed whenever your hairdresser hands you the hair colour chart? Chances are you're spoilt for options and have trouble figuring out which shade to go for. As a general rule of thumb, you should opt for tones that are opposite to your skin's undertones. So, if your skin has cool undertones, opt for warmer shades, and vice versa.
That said, going for tones that are similar to your skin's undertones can help to accentuate your skin's natural depth too. Hence, there is no definitive answer to finding the right colour for you — we suggest that you bond with your hair colourist and have them recommend the right mix of hues just for you.
But if you're looking to discover your new favourite shade, we're here to help. From trending shades such as caramel latte and dusty rose to classic hues including all-black and 'expensive' brunette, here are the nine most flattering hair dye colours for dark skin that you'll fall in love with.
1. Back in Black: glossy ebony locks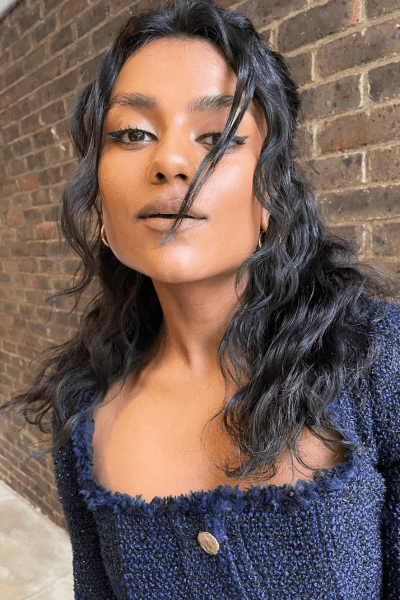 All-black hair might sound like a no-brainer especially if you're of East Asian descent, but no more often than not, your natural hair colour might be dark brown instead of black. Hence, committing to true-to-colour black tresses can help you create the profound style and beauty impact that you've been yearning for — just like Bridgerton star Simone Ashley has with her curly jet-black locks.
Choose this hue if… you aren't ready for a 360 transformation just yet, or would like to look sleeker and put together.
2. Caramel Latte: dark roots blending into blondes and browns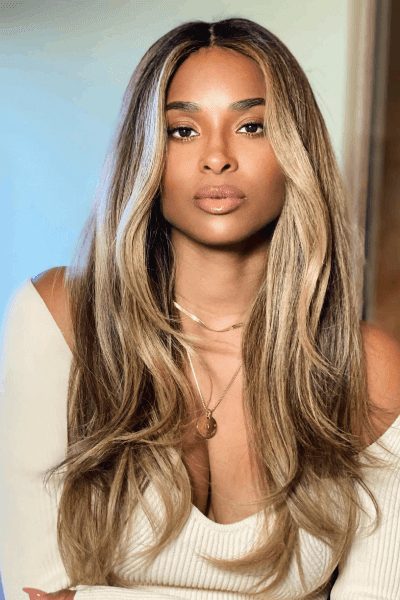 Heard of balayage? It's a hair colouring technique that provides a more gradual, natural-looking highlight effect for your tresses. You can achieve caramel latte hair with this technique and yes — it can give you gorgeous, sun-kissed brunette locks that appear as if you've just returned from a relaxing summer vacation. Sitting high on this hair colour mood board? Singer Ciara, who always looks glam with her long blonde-meets-brown locks, nude glossy lips and show-stopping outfits.
Choose this hue if… you're tired of your usual brown root touch-ups and would like to add more depth and dimension to your hair.
3. Chocolate Cherry: rich brown base with variations of reds
We'll have chocolate, please, with a cherry on top! As seen on celebrities such as Zendaya and Rihanna, chocolate cherry is a darker — yet no less impactful — take on the red hair trend. This hair colour plays up the warm, reddish tones of brown skin while giving its wearer a luxe, elegant vibe.
Choose this hue if… you wish to embrace your fiery, passionate side while looking classy and appropriate for the workplace.
4. Cool for Copper: mix of red, bronze and blonde tones
Consider this chocolate cherry's younger cousin. Compared to chocolate cherry hair, copper hair boasts more distinct orange undertones and includes a mix of bronze and blonde shades as well. It's also been spotted on multiple trendsetters including Gigi Hadid, Jennie of BLACKPINK, Kendall Jenner and SZA.
Choose this hue if… you want to embrace a vibrant hue and tend to favour neutral eye makeup looks — copper hair is just what you need to elevate and complement your daily ensembles.
5. Dusty Rose: ashier pink tones with rose gold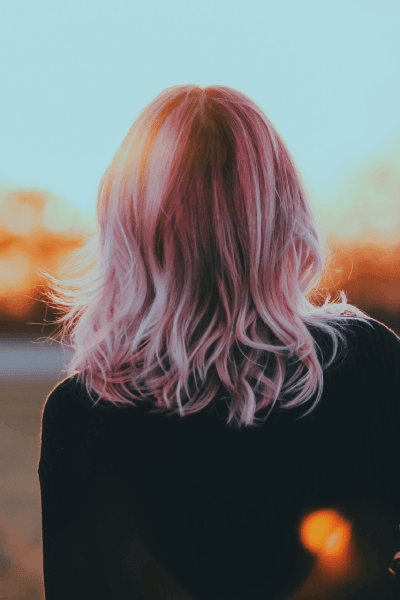 This isn't your typical sweet hue. On the contrary, it's a cool shade that celebrates your inner spunk. Dusty rose hair features a more lived-in, ashier pink shade as opposed to feminine pastel pinks and pairs well with grunge-inspired outfits.
Choose this hue if… you have a yellow-based skin tone and dark eyes. Dusty pink hair is just the shade to bring out these key features. That said, even if you don't possess either of these features, you can still rock this colour — simply get your hair colourist to recommend the best hues for you.
6. Expensive Brunette: chestnut brown base with gold undertones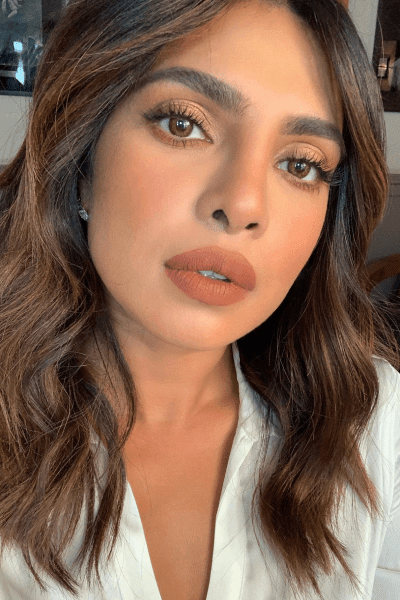 This brunette shade is far from basic. Your regular hair dye job typically utilises a single brown hue and is accompanied by a few highlights at best, but expensive brunette involves a much more subtle way of hair colouring. Depending on your skin tone, your hair colourist may recommend a few lowlights.
Choose this hue if… you love being a brunette and would like to take things up a notch.
7. Ultra Violet: cool purple tones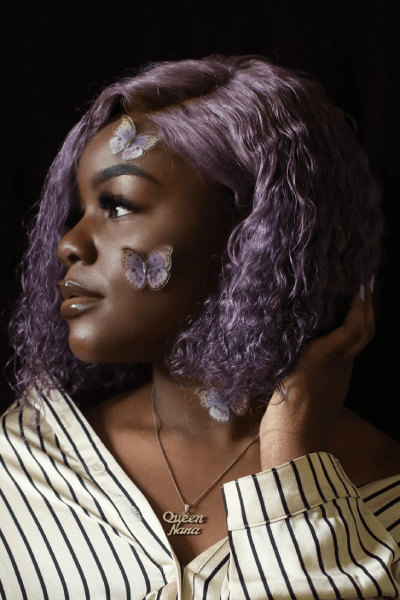 Not too fond of pinks? Go wild with ultraviolet locks instead. This cool, statement-making shade works surprisingly well with both cool and warm tones, as well as light and dark skin tones.
Choose this hue if… you want a dramatic change and love experimenting with different makeup looks. Embrace and enjoy the electrifying energy that this colour will bring to your daily outfits!
8. Into The Blues: varying degrees of bright and deep blue hues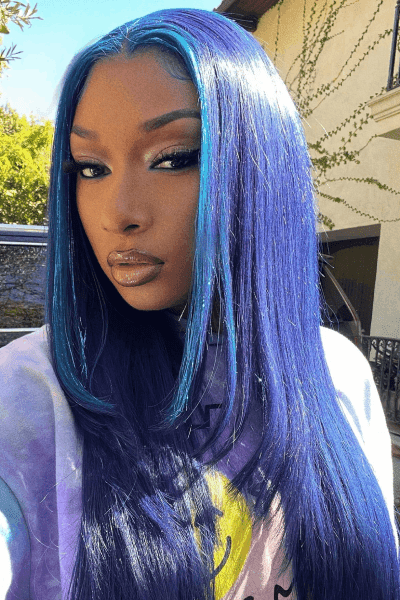 No Monday Blues when you're rocking this hue! Rapper Megan Thee Stallion's cool blue hair showcases varying shades of blue — from azure blue to deep navy — and thus, creates more depth and dimension to her entire look.
Choose this hue if… you'd like to attempt the ombre hair trend but wish to take things one step further. This hair colour not only delivers on the wow impact but also does a fine job of enhancing your rich, deep skin tone.
9. Oyster Grey: platinum blonde with silver tones
Blondes may have more fun, but Oyster Grey blondes — including beauty content creator Nyane — are the ones who serve major #hairspiration for fellow beauty lovers. This hair colour features less yellow, brassy tones that you'd expect from a blonde 'do — instead, it creates more of a pearlescent, shimmering effect for your hair, such that it looks like the insides of an oyster shell.
Choose this hue if… you've been thinking about going platinum for a long time. Oyster Grey is a much more flattering 'blonde' shade for your dark skin tone compared to traditional blonde.
10. Vivacious Burgundy: vibrant red with purple undertones
If you like to stand out from the crowd, this hair dye job is calling your name. It's not a bright stoplight red and deeper than cherry, but rather a muted and more wearable version of the fiery colour. The best part is that you can look effortlessly "put together" and perfectly styled with even the simplest of outfits, just like Rihanna.
Choose this hue if... you like making a statement with your look.
Ready to treat yourself to a dramatic hair makeover?
Next, discover 10 gorgeous wedding hairstyles for your big day.
Comments, questions or feedback? Email us at [email protected].