Looking to treat yourself to a hair makeover while enjoying a little more privacy and TLC? Consider hair salon Chez Vous, which has unveiled a new Private Space concept at its Ngee Ann City store that is dedicated to exclusivity and personalised self-care. Read on for more information.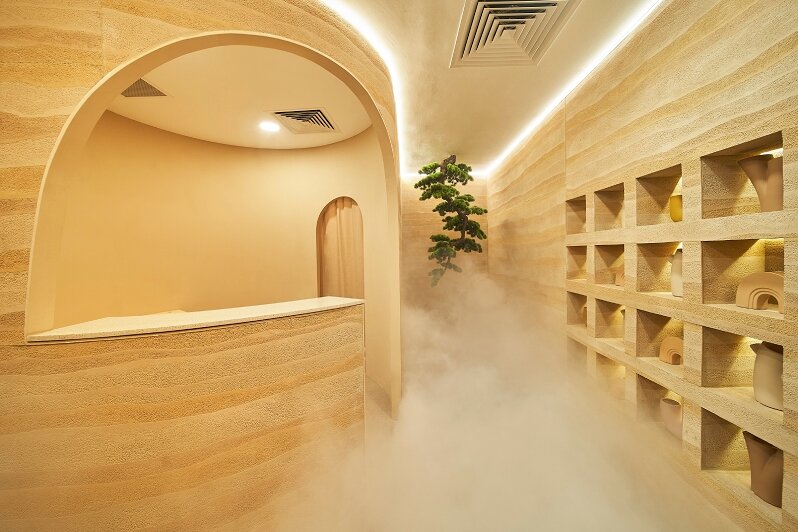 Choose from beautiful thematic rooms and semi-enclosed cabins
The salon houses 10 thematic private rooms and eight semi-enclosed cabins that are modelled after premium airlines business class pods. Talk about luxury!
With a minimum spend of SGD450, you will be able to enjoy the utmost privacy in one of the thematic rooms. You will also get to customise the space according to your preferences, from the room's scent (choose from three types of 100% pure oil blends) to its music and soundscape.
Fancy catching up with your bestie as you get your hair done? You can also opt for semi-enclosed cabins. Four of the cabins come with duo seats for your friend or loved one to sit with you as you chat and enjoy the salon's high tea.
Indulge in complimentary drinks, porridge and even instant noodles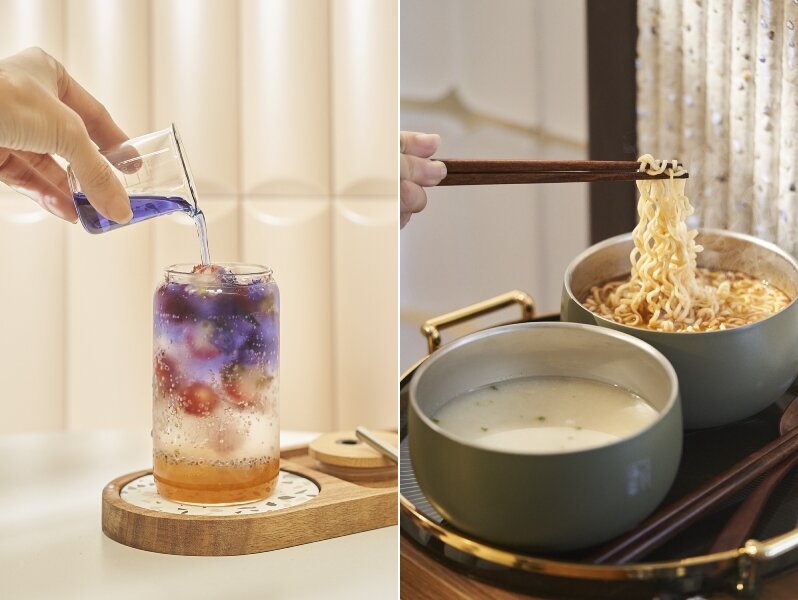 As you get your tresses taken care of, you can also help yourself to a glass of tea. Chez Vous says that its extensive list of tea menus goes beyond the usual fare that you'd expect from a hair salon; its notable options include Vanilla Iced Milk Tea, Blooming Flower Tea and Yuzu Soda.
Feeling peckish? You can also help yourself to a mini-tiered high tea set, instant noodles and porridge. Simply purchase one of their service bundles to receive these treats.
Psst, unlock these secret perks for the 'ultimate in-salon experience'
Beyond its generous lineup of complimentary snacks and beverages, the salon also has a 'secret' list of perks that you can request to get the best out of your in-salon experience.
Do your feet tend to get cold in air-conditioned environments? Ask for the Infrared Foot Warmer, which helps to improve blood circulation. For a quick skincare pick-me-up, request a DIY Facial Sheet Mask to hydrate and brighten your skin. If you have a little one in tow, you can also request art kits for kids to keep your child occupied.
However, if you're a busy bee and would much rather spend your hair salon experience working on your reports and presentations, Chez Vous also has a Quiet Chair Service alongside high-speed Wi-Fi, power points, stationeries and even printing services (up to 10 pages) for you to work remotely if you wish to.
Chez Vous: Private Space address, opening hours & more
Curious to experience the hair salon's perks for yourself? Chez Vous: Private Space is located at 391B Orchard Road, Ngee Ann City Tower B, #08-01, S 238874 and is open daily. Its opening hours are 11AM to 11PM on Monday to Friday; 10:30AM to 7PM on Saturday, and 11AM to 6PM on Sunday.
Next, discover the viral 'mewing' trend that'll help you achieve a more defined jawline.

Comments, questions or feedback? Email us at [email protected].