Getting your eyeliner sharp and even is a struggle even for seasoned makeup users. But if you have hooded eyes, getting your liner right is twice the challenge. This usually involves a lot of trial and error, smudging and reapplying, and not getting your desired look because your lids cover most of your work. Tired of dealing with this dilemma? Below is our guide for getting the perfect eyeliner for hooded eyes.


But first, what are hooded eyes?
As the name suggests, this eye shape describes how the skin below your eyebrows 'hood' over your eyes' natural crease or, in some cases, come too close to your lash line. When you look straight ahead, you'd notice that you don't have a lot of lid space and instead have a deep crease over the natural curve of your eyes.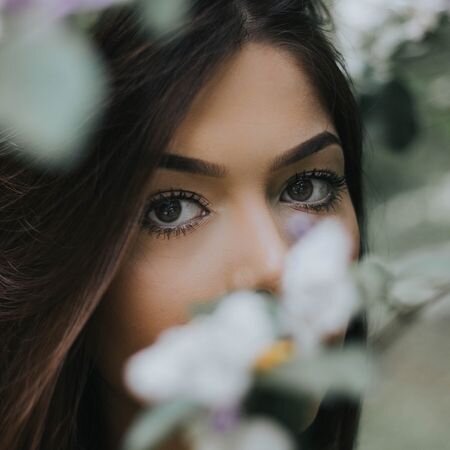 Putting eyeliner on this eye shape is susceptible to creasing or smudging upon application because there's minimal space for you to draw on top of your lash line. Creating a heavy line over this eye shape can also create the illusion of droopy eyes, which doesn't look flattering if you want to look awake or more doll-like.
Ready to learn the secrets to a perfect liner for hooded eyes? Scroll on.


How to do eyeliner on hooded eyes
1. Use eyeshadow as a guide and to set your lids
Blend your eyeshadow up to your brow bone to emphasise your eye crease. This will give you a guide on the amount of space you have to draw on your liner. The eyeshadow will also help set your lids to prevent any of your skin's natural oils from smudging your liner once you apply it.
2. Angle your mirror right in front of you and look straight ahead
One crucial mistake when applying eyeliner on hooded eyes is doing so without looking at a mirror straight ahead. This is because drawing your liner at a different angle will result in a line that looks different from when you're looking straight ahead where your hooded lids naturally fall on your eyes. The key is to apply the eyeliner while having your eyes open, with your lids being as relaxed as possible.
3. Go for a precise liner pen or use a liner brush to apply your eyeliner
Drawing a liner on hooded eyes requires a lot of precision as you want to stamp the product as close to the lash line as possible. Make sure you use very careful stamping methods as compared to dragging the eyeliner all over the lid in one go to prevent a thick line that would make your eyes look droopy.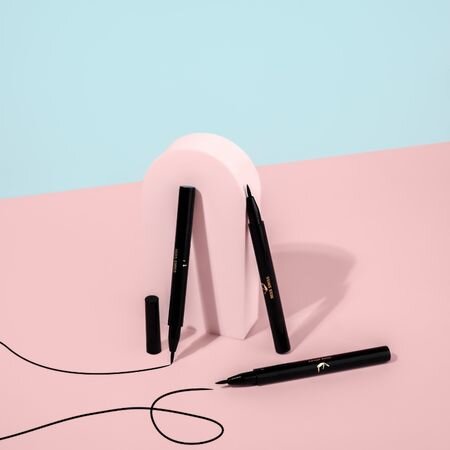 If you're aiming for a wing, go for something small, like a gentle flick that elongates your eyes. This is because a thick wing can make your eyes look heavier, which doesn't pair well with your already prominent eye crease.
If you simply want to tighten your lash line and not necessarily go for a wing, drawing on your liner on the actual waterline is recommended. This gives the illusion of thicker lashes while still looking natural.
Eyeliners to try for hooded eyes
1. Diorshow 24H Waterproof Eyeliner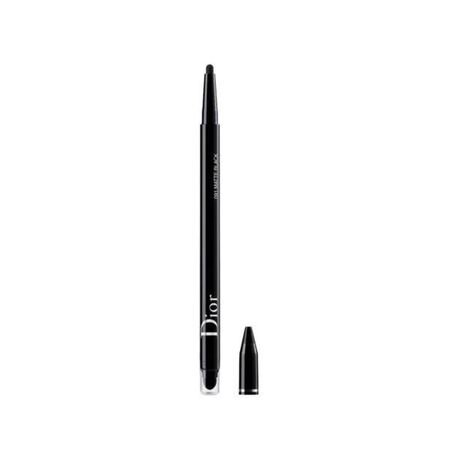 This creamy eyeliner promises a perfectly matte, no-budge finish that's perfect for stamping on pigment without tugging on the lid. Get it at Sephora for SGD42 here.
2. Dear Dahilia Paradise Dream Precision Pro Liquid Eyeliner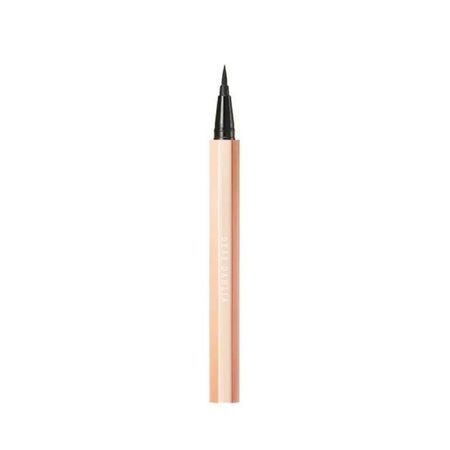 This pick has a non-smudge formula that's perfect for quick and easy application. It also features an ultra-precise and high-tension flexible tip. Get it at Sephora for SGD53 here.
3. KVD Beauty Tattoo Liquid Liner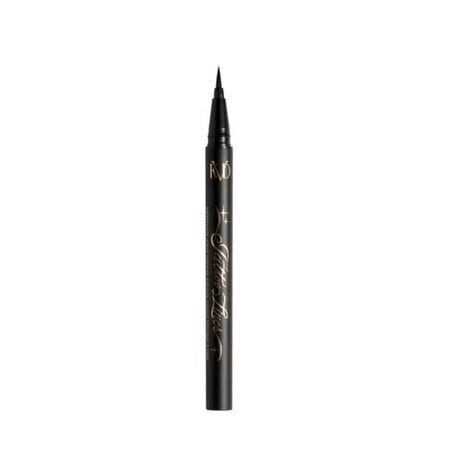 This award-winning eyeliner delivers all-day wear and opaque pigment for precise lining. Get it at Sephora for SGD36 here.
4. Make Up For Ever Aqua Resist Graphic Liner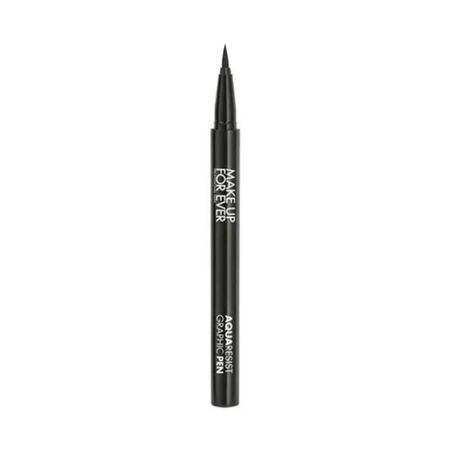 This Make Up For Ever eyeliner uses free-flow ink technology for smooth and effortless application and promises life-proof performance. Get it at Sephora for SGD38 here.
5. Fenty Beauty Flyliner Longwear Liquid Eyeliner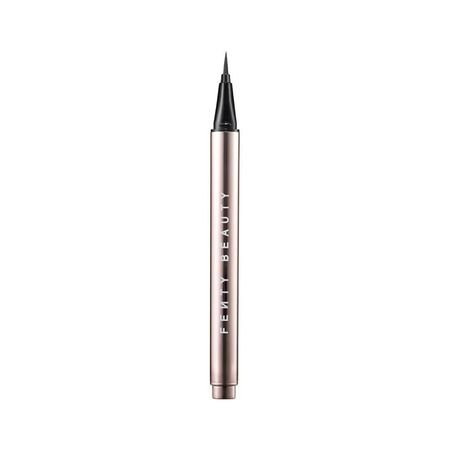 Add this triangle-shaped liner from Fenty Beauty, which promises easier grip and control and a quick-dry formula. Get it at Sephora for SGD38 here.


4. Clean up your edges
Take note that whatever your eye shape is, there's no 100% way to get clean and precise makeup application without the help of Q-tips, concealers, and other touch-up methods. Don't be afraid to clean up those edges after you're done working your magic with the techniques mentioned above.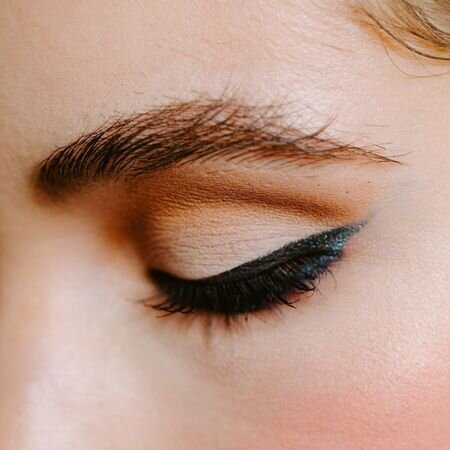 5. Finish your eye look with mascara to complete a wide-eyed effect
Once you're done perfecting your eyeliner, curl your lashes and put on some mascara (or
falsies
, if you're feeling fancy!) to really help open up your hooded eyes.
Next, be an expert in putting on false eyelashes by following our guide here.
Comments, questions or feedback? Email us at [email protected].