If you're fond of watching beauty gurus on YouTube, TikTok, or Keeping Up With The Kardashians, then contouring is a term you're probably already familiar with. But just because it's familiar doesn't mean it's easy to do. For most of us, contouring is still a makeup mystery that's hard to decipher.
To give us the lowdown on perfecting that face contour, we had a chat with The Style Atelier co-founders Joy Tan and Violet Chan. They have been professionals in the makeup and styling industries for more than a decade. They've worked with brands such as Rimmel Cosmetics, Milani Cosmetics, MaxFactor, and more, and have presented for Guerlain, NIVEA, Clarins, and other notable names in beauty. Below, their top tips on how to contour your face with makeup the right way, plus more notes on nailing this beauty technique.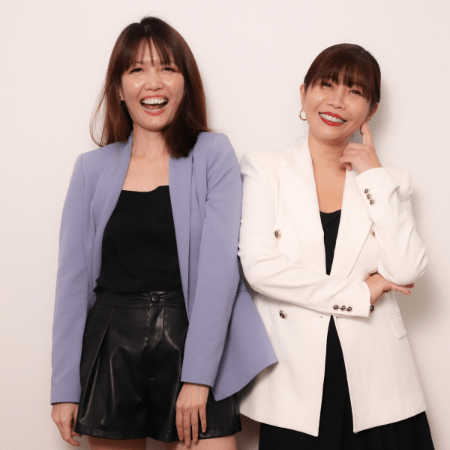 What is 'contouring'?
Contouring is basically enhancing the natural contours of your face. It's a technique that emphasises where shadows usually form when your face is hit by the light to create a more sculpted appearance.
However, it can also be used as a technique to 're-shape' the face through shading.


Contouring versus bronzing: what's the difference?
People often mix up contouring with bronzing since both basically follow the same 'path' on the face. However, Joy explained that "bronzers are warmer with a redder undertone and are used to warm up your face and give a sun-kissed look. Meanwhile, contouring is used mainly to create dimensions and give structure to the face."
What's the deal with TikTok's 'brontouring' trend?
Interestingly enough, while contouring and bronzing are different in nature, TikTok's recent brontouring trend combines the two to create a 'sculpted tanned look'. It's basically using your bronzer to contour, rather than just swiping bronzer on like a blush.
"I love it," Joy said when asked about this trend. "I always welcome new ways of exploring and playing with makeup. [Brontouring] is perfect for creating the sun-kissed snatched look!"
To its core, brontouring's purpose is still more on the contouring end since it's all about creating a sculpted illusion.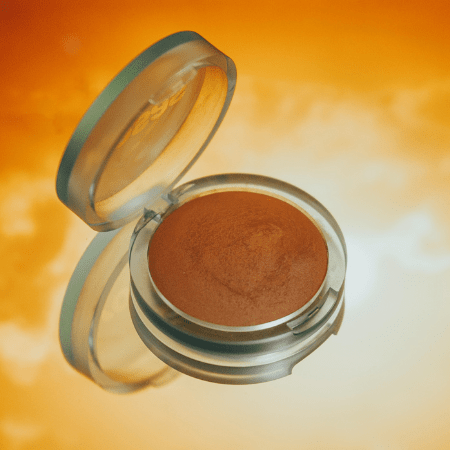 How to contour your face the right way
Now, you might be itching to learn about contouring even more. On to our step-by-step guide!
1. Prepare your products
"Choose a shade that is not more than two tones darker than your actual skintone or usual foundation shade," advised Joy and Violet. This is most effective in creating the perfect shading
As for your applicator, it usually depends on the product that you'll use. Powder products are usually applied with a brush, while cream and liquid products can be applied using a brush or a sponge — or both — depending on what's fit for the user.
"Go for a tool that feels most comfortable to you," said Joy.
Violet shared that her preference is a flat-top kabuki brush to "distribute the product evenly".
Powder products applied with a brush is most advisable for beginners as they're easier to build up and blend compared to cream and liquid products that usually require a lot of shaping and setting.
Violet also noted: "Product formulations vary from brand to brand. The type of products that are suitable for individuals differ due to various factors like skin type, skin condition and skin tone. Therefore, I would advise for ladies (and gentlemen too!) to consult with the professionals to find the perfect fit."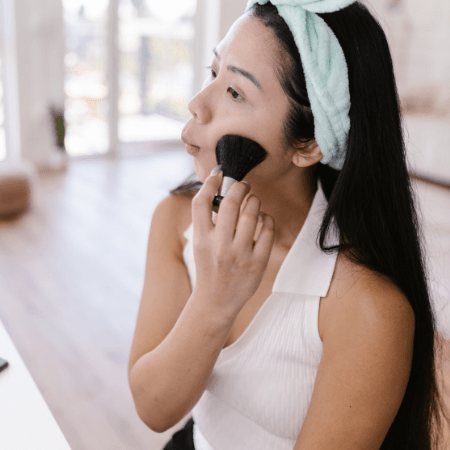 2. Determine the areas where best to apply your contour
"Don't follow YouTube tutorials blindly" is Joy's main advice. Even if there are 'standard' face shapes to describe everyone generally, what works for you may still differ from someone who shares the same face shape. That's because your features, how you usually do your makeup, and even your personal style must be taken into consideration when doing your contour.
"Make sure that you contour in ways that flatter your face and not distort it," Joy reminded. "When applying the contour itself, build the colour as you go and use your bone structure as a guide."
Joy shared that the usual spots for contouring include "under the jawline, the sides of the temples, the hollows of your cheekbones, the sides of the nose, and the hairline."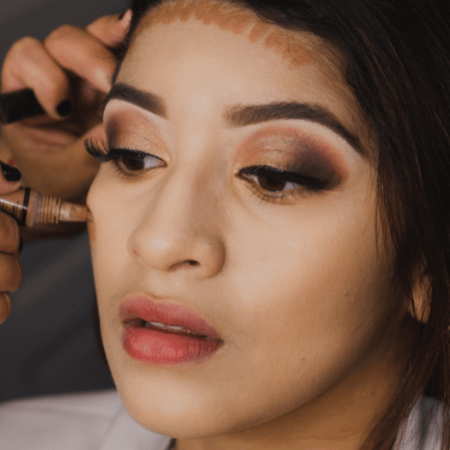 3. Apply the product with a light hand and layer when needed
Make sure you're in a well-lit area that gives you a balanced view of both sides of your face when facing the mirror. This will ensure that you won't over-apply products on one side while leaving the other side less sculpted. This will also allow you to see if you're getting the effect that you want out of your contour.
Once that's all set, apply the product to the suggested areas with a light hand using your brush or your sponge. Make sure you test the colour payoff of the product at the back of your hand first to see how pigmented it is before applying it to your face.
Use soft yet controlled swirling motions on the areas where you're applying your contour to avoid harsh streaks.
4. Buff and blend
"Buff the colours well to make sure that they look like shadows rather than clumps of brown," Joy said. You can use a clean sponge or fluffy powder brush to further sweep through the contour to make sure the colour blends well with your foundation.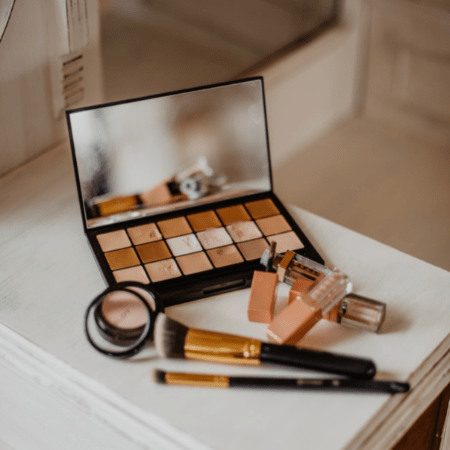 5. Layer when necessary
Once you're done blending, check to see if you're good with the amount of shading you've created. If you feel like making the shading stronger, go for another layer and follow the path of your first contour. Don't forget to buff and blend everytime you build up a layer to make sure your contour looks flawless against your base.
"Don't overdo it," Joy reminded. "Blend the colours to look like shadows [to avoid looking ashy or muddy]. Know when to stop. When you wear makeup right, it should look 'invisible' on your skin. The makeup should reveal and not mask your true beauty."


6. Set your contour
Happy with your look? It's time to set!
There are various ways to set your contour depending on your method of application. If you went with cream or liquid products, it's advised to layer it with either a powder contour or a translucent powder to set it in place. If you used a powder contour, get a setting spray to allow the product to melt into your skin better before proceeding with the next step of your makeup routine.
On a final note, Violet shared: "'Contouring' started as a professional makeup artists' pro tip that is made accessible for daily wear. At its genesis, it came across like a solution for ladies who want to 'hide' their round faces or not-sharp-enough noses."
However, given today's body-positive culture, Violet expressed that contouring has now transformed from "a means of concealing flaws" to a way to "express oneself" better.
"Be it a dramatic sculpted makeup look or a soft touch to the face, you can use contouring to compliment your overall look and vibe! You do you!"
Comments, questions or feedback? Email us at [email protected].