Did you know that while magnetic lashes may have been enjoying their time on the spotlight in recent years, they already existed in 2014? We're now seeing an influx of brands carrying these false eyelashes that don't require messy glue to apply.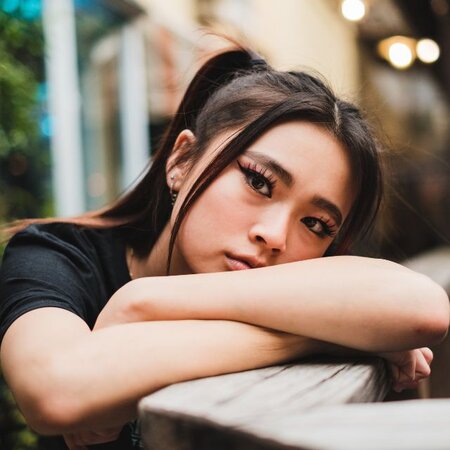 Why switch to magnetic lashes?
They use magnets instead of glue that gently clip onto your lashline. They're also easier to remove than your go-to heavy-duty mascara since you can painlessly pull them from their magnetic hold. This means no more tugging on your eyes and skin to remove stubborn mascara residue — no chances of getting wrinkles here. Plus, they decrease the probability of pulling out your real lashes since you basically just clip them and go.
Ready to try them? Check out these magnetic lashes available in Singapore that you totally need in your beauty routine today.


1. Luxx Lashes in Paige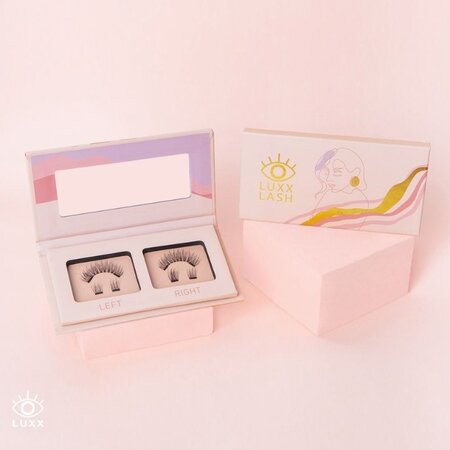 These sweatproof, wind-resistant, and water-resistant lashes create a dramatic yet natural effect for a more wide-eyed look. The criss-cross pattern of the faux-mink hair strands also helps them easily blend with your real lashes. Using eight magnets in total, this pair promises to stay up to 12 hours and can be reused up to 60 times with proper care.
Get it now here for ~SGD40.
2. Nodspark Party Maya Magnetic Lash Extensions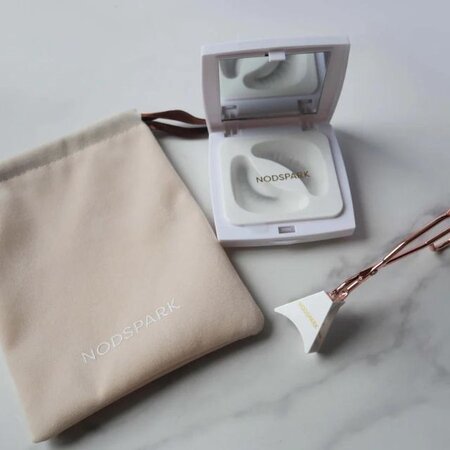 If "go big or go home" is your motto, check out local brand
Nodspark's Party Maya Magnetic Lash Extensions.
It's lightweight, has anti-bacterial faux mink fur, and features a captivating cat-eye style. It also comes with an applicator, casing, and pouch to help you easily put it on or bring it along with you.
Get it here for SGD79.
3. Sevich Magnetic Eyelash Set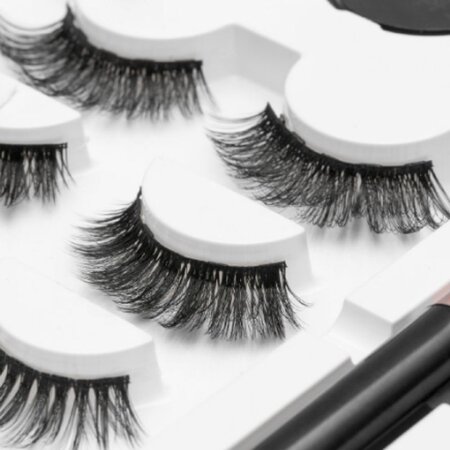 If you want super affordable lashes that last long and are of high quality, this is the one to get. These lashes give a semi-dramatic effect that's perfect for achieving a sultry eye look. Each set comes with three pairs of lashes, a magnetic eyeliner, and a pair of lash tweezers for easier application. This product has also received over 2,000 5-star reviews on Shopee — talk about a total bang for your buck!
Get it here for SGD4.21.


4. The Venus Lash
These magnetic lashes are designed with strands that are full near the band, and tips that are airy and soft for the ultimate fanned-out look. The band is filled with micro-magnets that are easy to adjust yet stick in place once you've settled on a position.
Try them now by getting a pair here for SGD35.
5. MLEN Magnetic Eyelashes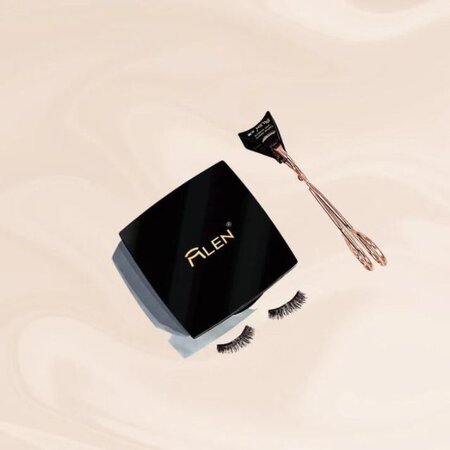 These lashes are fuss-free, glueless and mess-free. It's easy to use (no eyeliner or glue required). All you have to do is separate the eyelash into two portions (upper and lower), and clip them on. One kit includes a pair of magnetic lashes, eyelash container, applicator, and velvet pouch.
Get it here for SGD78.


6. Eylure False Lashes ProMagnetic 10 Magnets - Wispy No. 11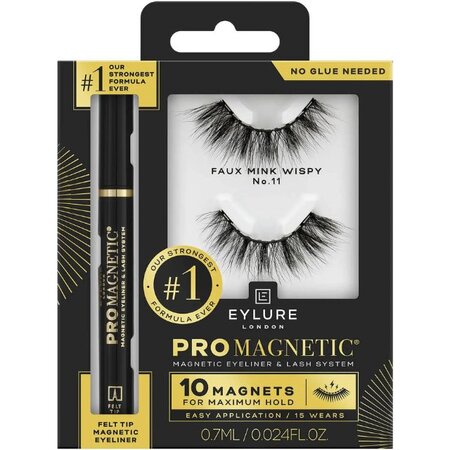 Have you always wanted to achieve a doe-eyed look? These cruelty-free faux mink lashes that 'will make even Bambi jealous' are the ones to add to your next beauty haul. They come with a magnetic liner that promises easy application and great hold. With proper care, they can also last up to 15 uses.
Get it now here for SGD38.50.
7. Ardell Magnetic Double Lash Wispies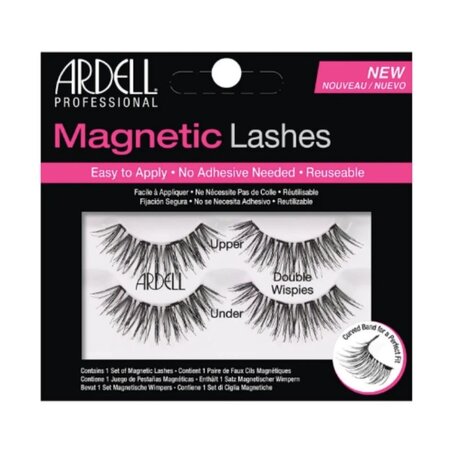 Ardell is known for affordable yet high-performance fake lashes so, of course, this list isn't complete without a pick from the brand. These magnetic lashes come in a dual-clasp design that sandwiches your natural lashes to ensure a long-lasting hold and a fuller effect without needing a liner. Just trim them, clip them and you're good to go.
Get it here for SGD20.


8. Lola's Lashes Diamond Magnetic Eyelash Kit - Black Eyeliner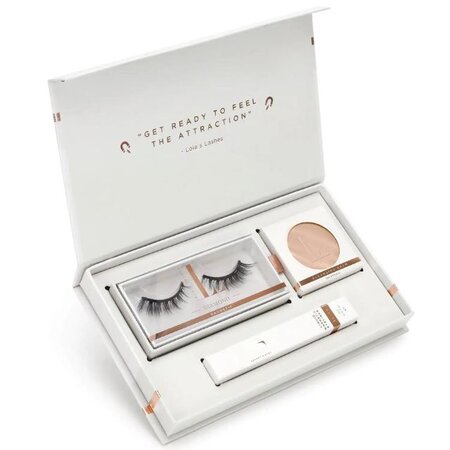 You'll definitely feel like a queen after putting on this magnetic pair from Lola's Lashes. These lashes have a flirty, cat-eye shape bundled in a luxurious keepsake box. The kit comes with a magnetic liquid liner, as well as its own cleansing oil to melt away the magnetic eyeliner, once you've detached your falsies.
Add a kit to your cart here for SGD46.
9. Plastic Cosmetics Fairy lash + Transparent liner set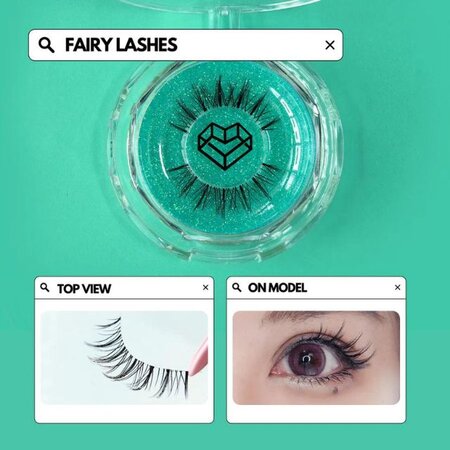 Content creator Wendy Cheng a.k.a.
Xiaxue
is well-known for her doll-eyed appearance, which is made possible by her beautiful fanned lashes. That's why it came as no surprise when she came out with her magnetic lash brand (which has now expanded to other eye makeup products), Plastic Cosmetics. Her product line comes with premium-quality lashes that are soft, lightweight, and multi-use, with styles that range from sweet to va-va-voom.
Get it here at SGD35.


10. Velour Lashes Magnetic Effortless Kit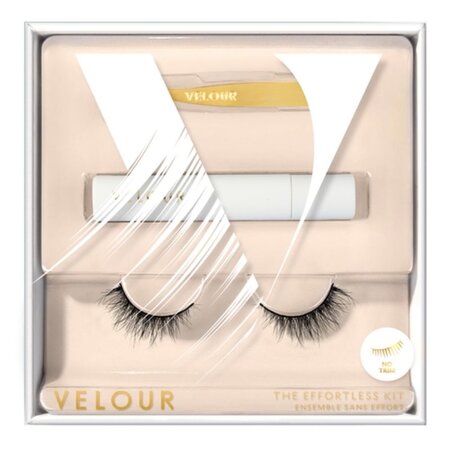 This pair is perfect for those with naturally big eyes who wish to further emphasise their peepers with beautifully fanned-out lashes. The band has eight micro-thin magnets that ensure a secure all-day hold while still looking natural and feeling light to the lids.
Get it here for SGD43.
11. KISS® Magnetic Eyeliner & Lash Kit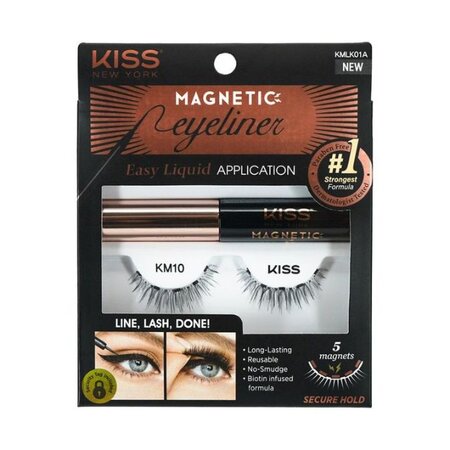 If you're a newbie in the world of magnetic lashes, then you won't regret trying out the KISS® Magnetic Eyeliner & Lash Kit. It's lightweight, easy to remove, and reusable. After shaking the bottle of eyeliner, apply it on your upper lash line and let it dry. Then simply stick on the magnetic lashes. The packaging also allows the lashes to stay in shape even after you use them.
Get it here for SGD23.10.
12. Glamnetic Magnetic Lash in XOXO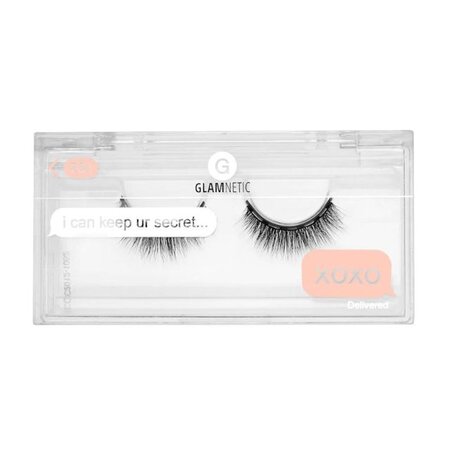 Glamnetic is known for its pretty magnetic lashes and press-on nails which are available for shipping to Singapore. The Glamnetic Magnetic Lash in XOXO will give you feathery and realistic lashes to amplify your natural ones. It contains six magnets so that you can be sure that they'll be secure all day. It also claims that you can reuse the lashes up to 60 times.
Get it here for USD29.99 (or around SGD41.19).
13. QuincyLash Cora Magnetic Lash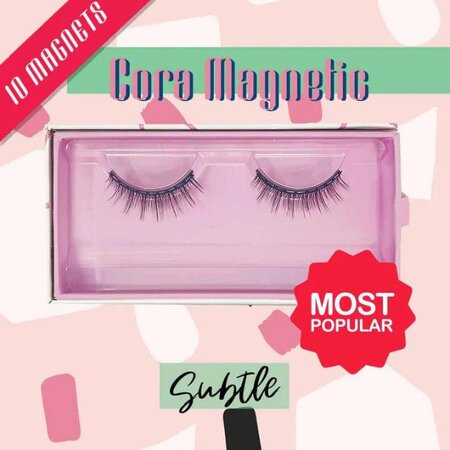 If you're not big on dramatic lashes but you'd like to subtly enhance what you already have, check out the Cora Magnetic Lash from homegrown brand QuincyLash. It's easy to apply, stays all day, and is perfect for those who wear glasses too.
Get it here for SGD17.
This article was first published on 12 January 2022. Last updated: 4 October 2023.

Comments, questions or feedback? Email us at [email protected].