Did you know that while magnetic lashes may have been enjoying their time on the spotlight in recent years, they already existed in 2014? We're now seeing an influx of brands carrying these false eyelashes that don't require messy glue to apply.
They use magnets instead of glue that gently clip onto your lashline. They're also easier to remove than your go-to heavy-duty mascara since you can painlessly pull them from their magnetic hold. This means no more tugging on your eyes and skin to remove stubborn mascara residue — no chances of getting wrinkles here. Plus, they decrease the probability of pulling out your real lashes since you basically just clip them and go.
Ready to try them? Check out these magnetic lashes available in Singapore that you totally need in your beauty routine today.


Luxx Lashes in Paige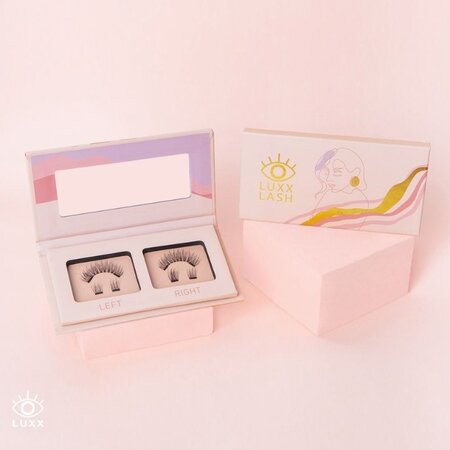 These sweatproof, wind-resistant, and water-resistant lashes create a dramatic yet natural effect for a more wide-eyed look. The criss-cross pattern of the faux-mink hair strands also help them easily blend with your real lashes. Using eight magnets in total, this pair promises to stay up to 12 hours and can be reused up to 60 times with proper care. Get it now
here
for SGD69.
Glampro by Manicare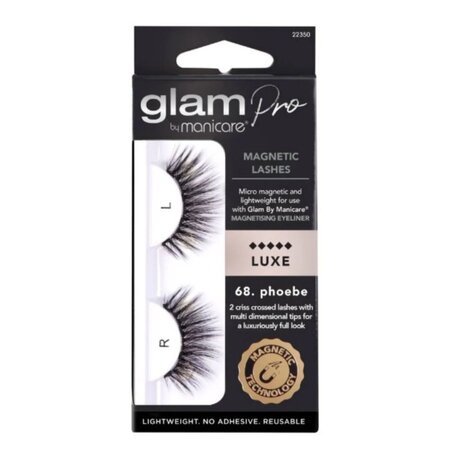 These lightweight lashes have discreet micro-magnets that ensure they wouldn't budge no matter what your plans are for the day. The strands are layered in a multidimensional manner, giving the tips a soft yet fuller appearance. They're definitely great for creating an elegant and luxurious but still not over-the-top vibe.
Add it to cart
today for SGD15.90.
Sevich Magnetic Eyelash Set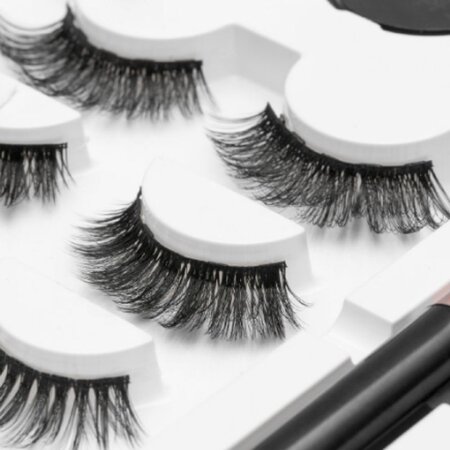 If you want super affordable lashes that last long and are of high quality, this is the one to get. These lashes give a semi-dramatic effect that's perfect for achieving a sultry eye look. Each set comes with three pairs of lashes, a magnetic eyeliner, and a pair of lash tweezers for easier application. Talk about a total bang for your buck! Get it
here
for SGD3.99.
The Venus Lash
These magnetic lashes are designed with strands that are full near the band, and tips that are airy and soft for the ultimate fanned-out look. The band is filled with micro-magnets that are easy to adjust yet stick in place once you've settled on a position. Try them now by getting a pair
here
for SGD14.99.
The Pixie Pax Vieve Magnetic Lash Kit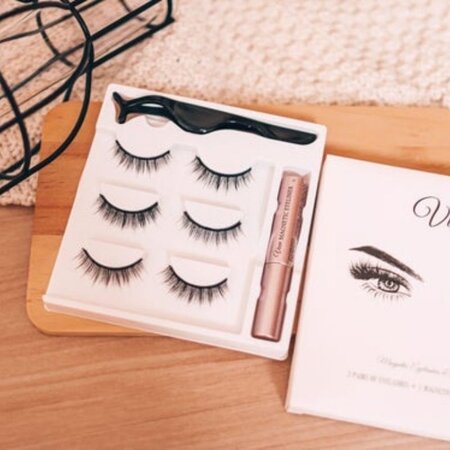 These lashes are made from 100% cruelty-free premium quality fibres that are soft and light to wear. The band has five thin but strong magnetic strips that ensure great hold, lift, and longevity throughout the entire day. One kit also includes a magnetic budge-proof liquid liner, lash tweezers, and three styles of lashes that go from soft to glamorous. Get it
here
for SGD45.90.
Eylure Pro Magnetic Volume Lashes Kit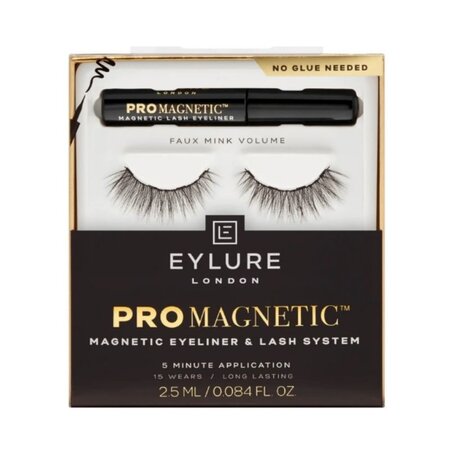 Have you always wanted to achieve a doe-eyed look? These cruelty-free faux mink lashes that 'will make even Bambi jealous' are the ones to add to your next beauty haul. They come with a magnetic liner that promises easy application and great hold. With proper care, they can also last up to 15 uses. Get it now
here
for SGD30.
Ardell Magnetic Double Lash Wispies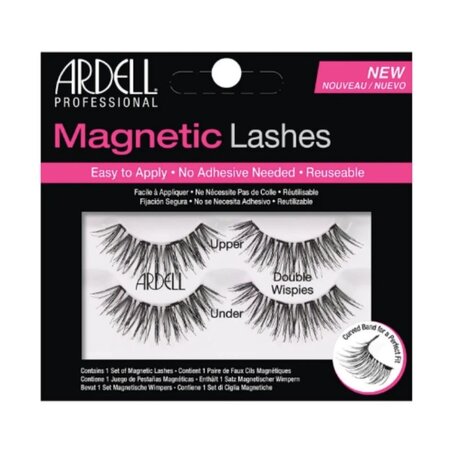 Ardell is known for affordable yet high-performance fake lashes so, of course, this list isn't complete without a pick from the brand. These magnetic lashes come in a dual-clasp design that sandwiches your real lashes to ensure a long-lasting hold and a fuller effect even without the need of a liner. Just trim them, clip them and you're good to go. Get it
here
for SGD26.
Lola's Lashes Felt Cute Magnetic Eyelash Kit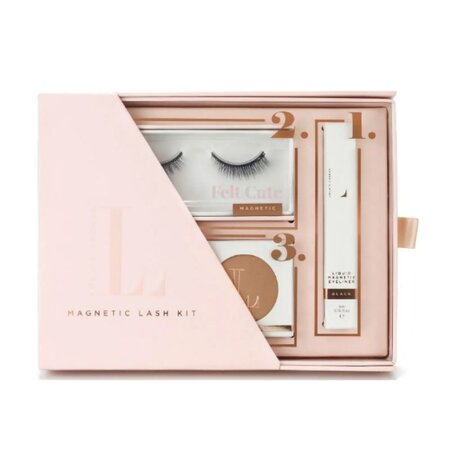 You'll definitely feel cute after putting on this magnetic pair from Lola's Lashes. These lashes are designed to give a natural volume boost to your real lashes, with each strand length strategically patterned to mimic real-life lash layers. The kit comes with a magnetic liquid liner, as well as its own magnetic liquid liner remover for the ultimate lash and eye care post-use. Add a kit to your cart
here
for SGD65.

Plastic Cosmetics Magnetic Lashes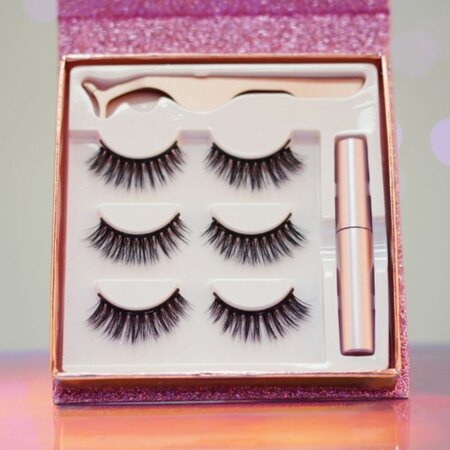 Content creator Wendy Cheng a.k.a.
Xiaxue
is well-known for her doll-eyed appearance which is made possible by her beautiful fanned lashes. That's why it came to no surprise when she came out with her magnetic lash brand (which has now expanded to other eye makeup products), Plastic Cosmetics. Her product line comes with premium-quality lashes that are soft, lightweight, and multi-use, with styles that range from sweet to va-va-voom. These SGD49.90 lashes are in-demand and often sold out so you have to watch out when it goes in stock next
here
.
Velour Lashes Magnetic Effortless Kit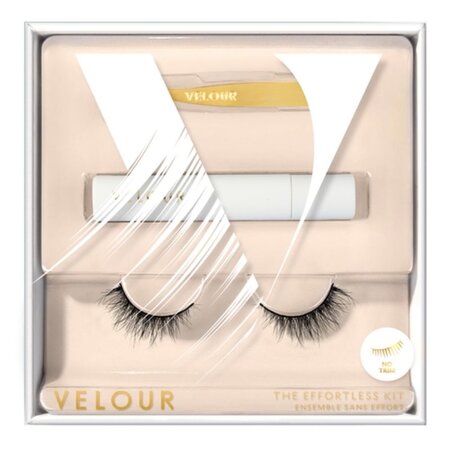 This pair will look perfect for those with naturally big eyes but want to further emphasise their mesmerising peepers with beautifully fanned-out lashes. The band has eight micro-thin magnets that ensure a secure all-day hold while still looking natural and feeling light to the lids. Get notified as soon as it's available
here
sold for SGD51.
(Cover photo from: Hey Luxx Lash; Sevich via Shopee; Pixie Pax)
Comments, questions or feedback? Email us at [email protected].