This article was first published on 8 April 2022.
As much as you dedicate 15 minutes every night to your night-time skincare routine or rush to buy every single high-tech skincare device on the market, there's only so much you can do at home. When it comes to cleansing clogged pores, removing blackheads or just needing to give your skin that much needed glow, sometimes you just have to leave it in the hands of the professionals.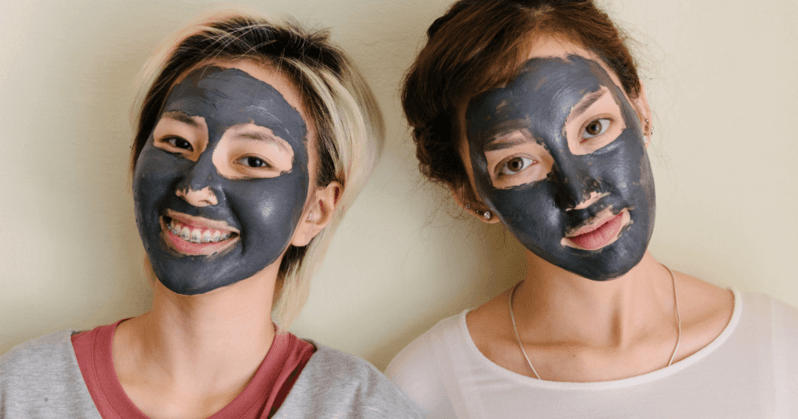 The quest for brighter, clearer skin is ongoing, and we're always on the lookout for the latest and most innovative facial treatments that will give us that post-facial glow. If you're looking to treat yourself and add some additional tender, loving care to your skin, here are some treatments that you can try out!


1. The Oxygen Complete Facial at Sona Skin Studio
If you're looking for an immediate glow, the Oxygen Complete Facial at Sona Skin Studio is one treatment you should check out. A unique skin treatment that uses hyperbaric pressurized pure oxygen in conjunction with vitamins and minerals to nourish and revitalize the skin cells, multivitamins and minerals, enzymes, amino acids, and 95% pure oxygen moisturize are infused to revitalize every cell of facial skin.
Another reason to try it: Because oxygen is introduced to the skin at a cellular level, this treatment is great for those with acne-prone skin as well, as it assists in controlling acne-causing bacteria.
Sona Skin Studio is located at 18 Tanjong Pagar Road, Singapore 088441.


2. Chasing Rainbows at Skin Pple
In this treatment, you'll be pampered with the Chasing Rainbows Illuminating Enzyme Mask, a gentle face peel with pumpkin enzyme that has antioxidant and exfoliating properties. After that, an oxygenated jet is applied to cleanse and clarify your skin, followed by a triple LDM ultrasound that tightens your skin and boosts the skin's collagen level.
Another reason to try it: Citing their treatments as "experiential facials that combine cutting-edge skin tech with visual and auditory elements for an otherworldly experience", Skin Pple's treatments are designed to not just be amazing for your skin but also undoubtedly good for the soul. With names like Chasing Rainbows which will definitely excite wellness lovers, this facial not only rejuvenates the face but the mind as well.
Skin Pple is located at 391 Orchard Road, #03-08C Ngee Ann City, Singapore.
3. Sugar K Organic Peel at Sugar K Organic Peel Bar
The sister brand of organic beauty brand Kew Organics, Sugar K Organic Peel at Sugar K Organic Peel Bar promises a no-makeup glow in just one session. Touted as Singapore's first-ever peel bar, the Sugar K Peel uses glycolic acid derived from sugar cane, nature's most gentle yet powerful exfoliant, and organic citrus fruit acids to penetrate through our cell walls to trigger new formation of collagen to plump up our cell walls, reducing fine lines and wrinkles.
Another reason to try it: This treatment acts as a way to strip your skin's top layer of dead skin cells and is a natural alternative for chemical peels and those with sensitive skin.
Sugar K Organic Peel Bar is located at 6, #03-83 Eu Tong Sen Street, Singapore 059817.
4. Purifying Black Magnelight Facial at Spa Infinity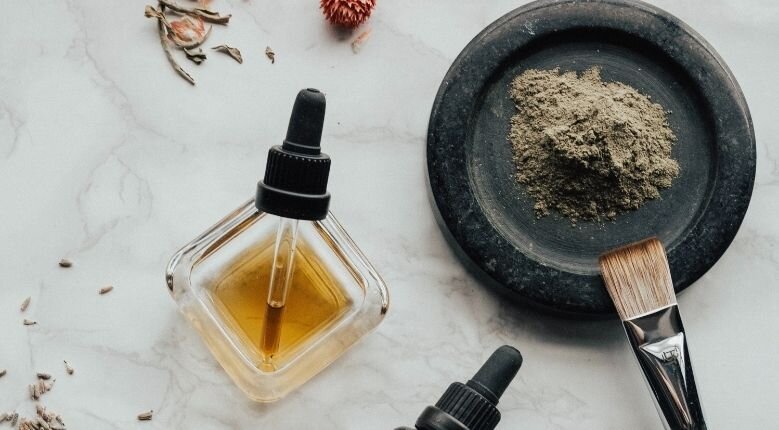 If we told you this treatment uses a magnet to draw out impurities from your skin, would you believe us? We didn't at first, but with our strong commitment to beauty, we just had to find out more about this treatment. Using natural enzymes from papaya and pineapple as exfoliants, the treatment starts with removing your dead skin cells to keep your skin soft and hydrated.
After that, cooling cryotherapy is done to infuse clarifying serum to neutralise sebum secretion and bacteria. Then a black magnetic mask is added (mud infused with magnetic iron particles), and a magnet is used to remove the mask.
Another reason to try it: The black magnetic iron particles purge out impurities trapped in the skin while magnetic currents tighten the skin by gentle stimulation to reactivate dormant cellular activity.
Spa Infinity is located at 3 Temasek Blvd., #02-486, Singapore 038983.
5. Cold Therapy Facial at Evoke Beauty Salon
Exposing your face to extremely cold temperatures might sound daunting, but trust us when we say it's a good thing — when done in a professional manner of course! Cryotherapy has been used as a healing tool for body inflammation, and with the Cold Therapy Facial at Evoke Beauty Salon you'll be able to stimulate your skin's collagen levels, in turn healing broken capillaries, reduce pigmentation, spots and inflammation.
Another reason to try it: Exposure to the extreme cold will also produce a fast release of endorphins and dopamine, helping to improve blood oxygenation and improve your mood and sleep. Talk about a treatment that keeps on giving!
Evoke Beauty Salon is located at 74B Duxton Road, Singapore 089533.


6. 5-in-1 Super Facial Treatment at La Source Spa
This facial combines several technologies like oxygen stimulation, Tripollar RF, and ultrasound to restore your skin's youthful glow. These also unclog pores and other impurities that cause skin damage, resulting in refreshed-looking skin.
Another reason to try it: This treatment is also designed to ensure that all active ingredients used during the process are absorbed deep into the skin, ensuring results that are not just on the surface level.
La Source Spa is located at #02-17/18, Voco Orchard Singapore, 581 Orchard Road, Singapore 238883581.
7. 24k Uplift at SW1 Spa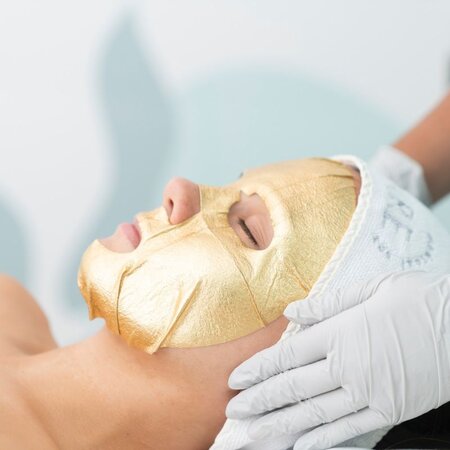 Treat your skin like the treasure that it is with this special facial that uses a 24-karat gold face mask as one of its components. The facial uses various techniques and technologies to tighten, brighten, and deep clean the skin.
Another reason to try it: The treatment promises visible results right after the facial and has zero downtime. It is an excellent prep for any upcoming special events — or if you're just in the mood for a quick skin booster.
SW1 Spa is located at #13-01/2/3/4/5/6, Paragon, 290 Orchard Road, Singapore 238859.
In the mood for more pampering? Why not check out these body sculpting treatments next?
Comments, questions or feedback? Email us at [email protected].