Having a lean, sculpted body like your favourite Marvel superhero is great in theory… until you realise that you really need to put in the time, sweat and tears into achieving your fitness goals. Unfortunately, not all of us have the time (and not to mention, the backing of a movie studio) to put all of that effort into achieving the perfect body. And even if you do, sometimes there are pockets of fat that just won't seem to go away no matter how many hours you put in the gym.

Luckily for us, thanks to medical advancements and modern technology, there are tons of new-generation body contouring treatments that will help to sculpt and tone your body in a pain-free and exercise-free way — all without a scalpel in sight.
Whether you're planning to reshape, debulk or enhance what Mother Nature has already blessed you with, check out some of the body sculpting treatments that you can get done here in Singapore.
1. EstheRF Anti-Cellulite by Esthe Clinic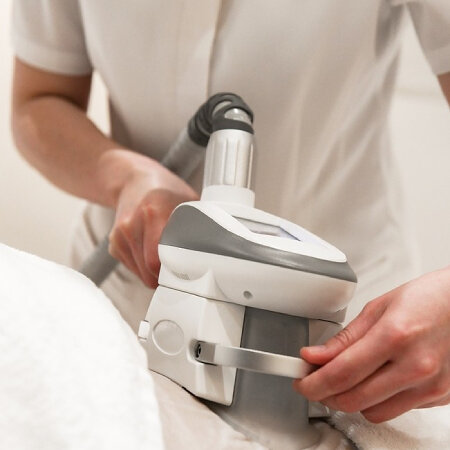 Booked a cruise and need to get bikini-ready in a short amount of time? You'll want to try out the RF Anti-Cellulite by Esthe Clinic. A skin tightening and body sculpting treatment that helps to reduce problematic skin on your body, this treatment will help to reduce stubborn cellulite, and put an end to dimpled thighs and saggy buttocks. Using an innovative patented radiofrequency technology that's developed by French manufacturer BVA Technology, it helps to break down stubborn fat cells so that they pass naturally from the body. This technology also acts as a collagen booster, helping you to achieve noticeable skin tightening and plumping from within. You'll be able to experience skin tightening, firming, plumping and rejuvenation, while eradicating the fatty cells that constitute cellulite.
Pain level: This treatment is also completely painless and safe, and requires no downtime at all, allowing you to schedule in a quick session without any interruption to your day at all.
Esthe Clinic
Address: 72 Tras Street Singapore 079011
Telephone No.: +65 6221 4797
2. HIFU (High Intensity Focused Ultrasound) by Nuffield Aesthetics
If you're looking to treat targeted areas such as the abdomen, arms and thighs, Nuffield Aesthetics utilise the Evolve Body system and HIFU (High Intensity Focused Ultrasound) for body contouring. This treatment is a non-surgical body skin tightening procedure that uses an ultrasound that targets the deep layer of the skin (SMAS layer), which stimulates collagen and elastin production. This helps to tighten skin and tone your muscles, giving you that sculpted silhouette that you're craving for.
Pain level: While HIFU is a non-invasive procedure, depending on your threshold for pain, some people report a slight level of discomfort, but there shouldn't be any residual pain. Results are also best seen two to three months later, and reportedly lasts up to a year.
Nuffield Aesthetics
Address: 9 Scotts Road, Pacific Plaza #06-07 Scotts Medical Center, Singapore 228210
Email Address: [email protected]
Telephone No.: +65 6950 2862
3. Cooltech 360 Fat Freezing by Illumia Medical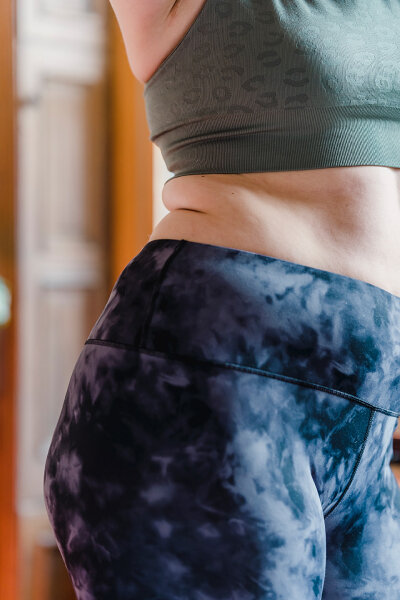 Sometimes, no matter just how much you diet or exercise, there's just those stubborn areas of fat that won't go away no matter what! Think, areas like your love handles or armpits that would make a world of a difference to your figure if you could just reduce them.
With the Cooltech 360 Fat Freezing by Illumia Medical, you'll be able to do just that. A permanent solution to getting rid of fat, this treatment reduces subcutaneous (a.k.a. the jiggly fat visible just under the skin) fat cells forever. Using cryoadipolysis technology to apply controlled cold energy to fat cells, the cold energy freezes the fat cells to death in a safe and controlled manner, which is then naturally expelled by the body.
With four simultaneous applicators tailored to each area, this treatment helps to target different areas of the body all at once. All parts of the body can be targeted, including traditionally hard-to-reach areas such as the arms, armpit, love handles, abdomen and inner thighs.
Pain level: This treatment is also relatively painless, but the activation of the inflammatory process may cause a mild pain referred to as pins and needles or cramps in the treatment area.
Illumia Medical
Address: 501 Orchard Road, #05-12B Wheelock Place, Singapore 238880
Telephone No.: +65 6464 6459
4. BTL Exilis Elite™ by Mizu Aesthetics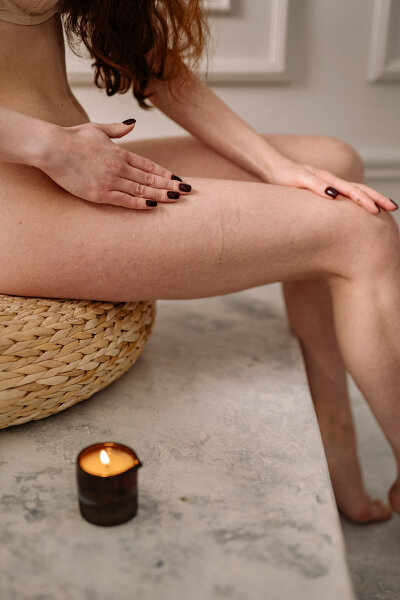 Another body treatment that uses radio frequency (RF) energy, Exilis Elite™ is a non-invasive procedure that can be used to reduce fat and firms sagging skin in the face and body more effectively.
Using a unique body applicator that is designed to cool the surface of the skin and deliver high heat energy to the layers of fats under the skin, the treatment's cooling component ensures that high energy can be delivered without injuring the skin surface. The high heat energy is able to shrink and damage fat cells, which will then be removed by our body's lymphatic system naturally.
The smaller body applicator of the BTL Exilis Elite™ can also be used to remodel collagen and in turn, help to eliminate cellulite. Delivering heat to the deep layers of the skin, this helps to stimulate new collagen fiber production and tightens sagging skin. The energy from the Exilis Elite™ remodels existing collagen chains up to a depth of 3mm under the skin, and strengthens the collagen in your body. The strengthened collagen alters the septae and the skin surface, thus evening out the appearance of cellulite effectively.
Pain level: In terms of pain levels, you might feel some heat, but it is tolerable due to contact cooling as during the treatment. There is no downtime after this treatment, but patients can expect a slight pinkish-ness on their face or treated area for 20 to 30 minutes due to the heat from the treatment.
Mizu Aesthetics
Address: 8A Marina Boulevard, #B2-12 Marina Bay Link Mall, Singapore 018984
Telephone No.: +65 6634 4033
Website: www.mizuaesthetic.com
5. Z-Lipo by The Clifford Clinic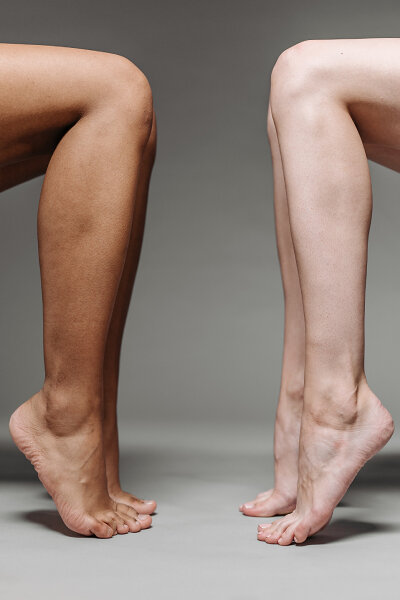 A form of cryolipolysis (loosely known as fat-freezing), Z-Lipo is the revolutionary, third-generation cryolipolysis treatment system available at The Clifford Clinic. A fat-freezing treatment that's been evolved to be less painful and more effective, during the treatment, the applicator will be placed concurrently on targeted problem areas, such as the arms, abdomen or thighs. The specially designed applicator then works to cool and freeze the fat cells at a specific temperature — typically four to nine degrees Celsius below normal body temperature.
At this "magic temperature", excess fat cells will freeze while keeping blood liquid — preventing the damage of surrounding tissues and maintaining maximum effectiveness of the treatment. Once damaged, the body's natural immunity then acts to clear these fat cells. They are then either reabsorbed by the body and utilized for energy over the next month, or permanently removed.
Pain level: This treatment has a distinct advantage due to its two proprietary applicators, allowing doctors to target two areas at a time, halving the time needed to complete a regular treatment. The machine also comes with a unique suction massage that is activated during treatment. This serves to reduce the patient's pain and discomfort levels both during and after the treatment — and ensures adequate blood circulation to the targeted areas.
The Clifford Clinic
Address: 24 Raffles Place, #01-03 Clifford Centre, Singapore 048621
Telephone No.: +65 6532 2400


6. Velashape III by Aesthetic Studio
The Velashape III treatment by Aesthetic Studio uses infrared and bi-polar radio-frequency to reduce fat and address cellulite. These are paired with a vacuum-assisted massage to prevent skin sagging and tone the body throughout the process.
Pain level: This treatment is perfect for anyone looking for a body-sculpting procedure with little to no downtime.
Aesthetic Studio
Address: Various locations.
Website: www.aestheticstudio.com.sg
7. EmShape Body Sculptor by Mode Aesthetics
Want to have abs but aren't a fan of the gym? The EmShape Body Sculptor treatment by Mode Aesthetics is for you. Equivalent to 3000 crunches or 3000 squats, this tones the body and permanently reduces fat in one 30-minute session. It's also recommended for women to get back into shape after pregnancy.
Pain level: None at all. This is a pain-free, non-invasive treatment that will have you going about your business as soon as you're done with your session.
Address: Various locations.
Website: www.modeaesthetics.com.sg
(Cover photo from: @estheclinic)
This article was first published on 5 April 2022. Last updated: 26 September 2023.

About the author
Noemi Lange is an individual made up of coffee, crystals and anxiety. She spends way too much on designer clothes and believes that everyone should make time for therapy (both retail and the regular kind). In her free time, she likes listening to fictional rock bands, actual rock bands and taking long walks in the Prada store.
Comments, questions or feedback? Email us at [email protected].